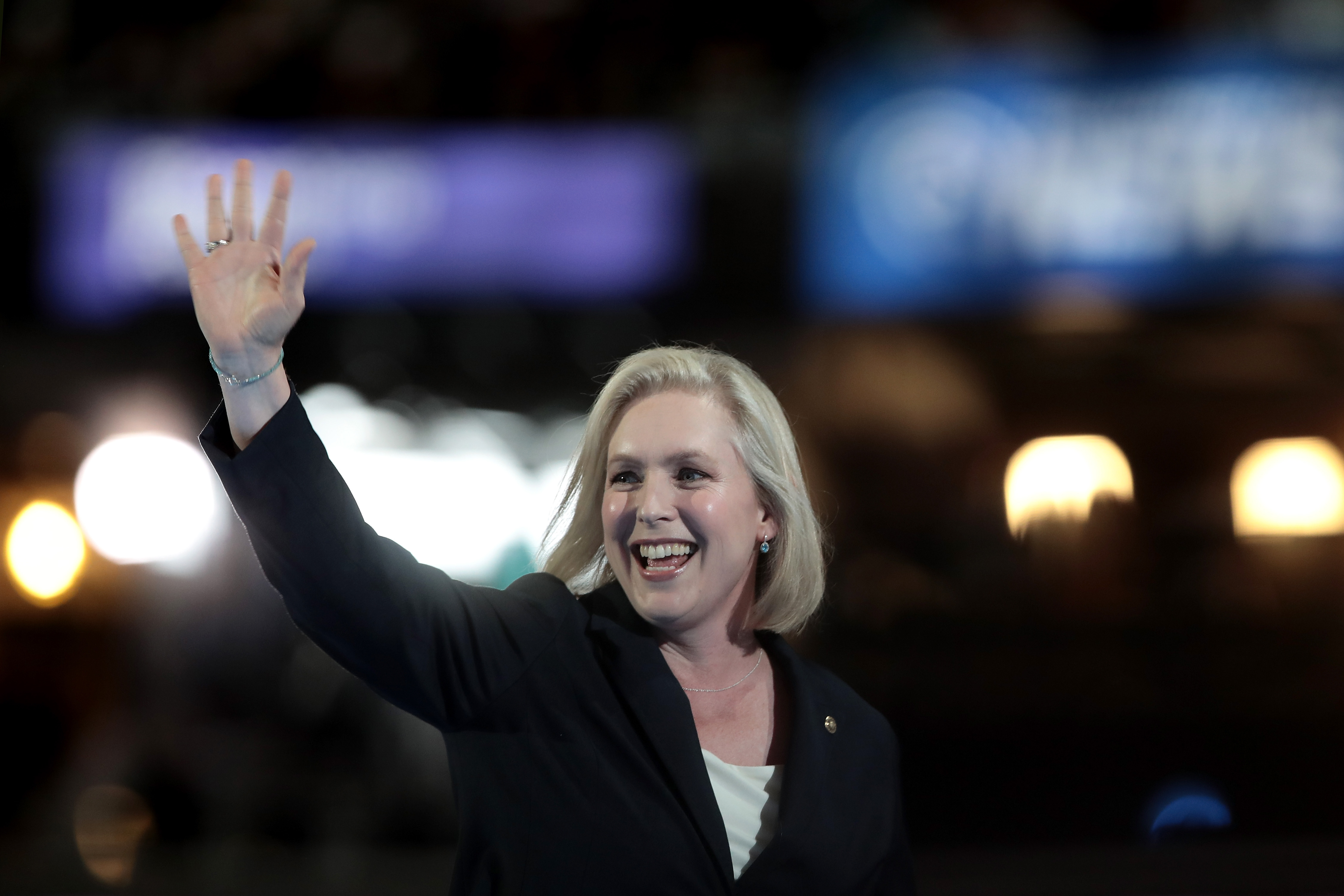 One of Hercules' first tasks was to clean the stables. This came to mind this week as the Democrats made a quantum leap into the millennium. The aggressive sure-footedness of a gathering force of women abused has proven itself in Alabama and in Washington, D.C. with a vengeance. There is a lot of work ahead. The problems go back decades and have threatened to destroy the Democratic Party. They may have forced the election of a president that many here and abroad consider unfit for office. But today Democrats take the advantage.
And one woman in particular, Sen. Kirsten Gillibrand of New York, took a front row seat in the future of the Democratic Party when she was asked by a New York Times reporter if former President Bill Clinton should have resigned when the Lewinsky affair came to light.
"Yes," she said, "I think that is the appropriate response."
Her calm, almost indifferent attitude made an impression, as if anyone could see that. And those who cannot must from here on out be seen as appeasers and accommodators. It is this that has poisoned the Democratic Party since 1994. But Gillibrand has liberated the party from itself and given it a new beginning. She has brought them to the river's edge.
This is clearly not a partisan issue. Indeed, most of the men accused appear to be more likely Democrats. But one thing they seem to have in common is that a large percentage of the accused—from Bill Clinton to Bill Cosby, Harvey Weinstein, Kevin Spacey, Matt Lauer and Jeffrey Tambor—are representative figures of a descending generation, cultural heroes even like Dustin Hoffman, who starred as Benjamin Braddock in The Graduate, a shared, archetypal, ritualistic passage for the rising Baby Boomer generation in 1967.
The Boomer generation, the Sixties generation, is being purged by a younger generation. Gillibrand is 20 years—one full generation—younger than Bill, Hillary, Donald Trump and many of the others. The generation that seems to never want go away is being forced to.
Their time has passed, and Gillibrand's time is ahead and rising. And it rises today with Millennial voters.
"A year out from the 2018 midterms, young adults aged 18 to 29 who are likely to vote prefer Democratic control of Congress by a nearly 2-to-1 margin, 65 percent to 33 percent, a recent survey by Harvard's Institute of Politics found," Roll Call reports. "Millennials are set to overtake their parents as the largest bloc of potential voters next November, too."
And since she attacked the president, Kirsten Gillibrand's prospects for 2020 have spiked on the betting market.
There are other very good Democratic candidates rising today who could well appeal to a younger generation and who have already been suggested as candidates for 2020. California and the Pacific Northwest offer especially auspicious candidates; Sen. Kamala Harris from California, Mayor of Los Angeles Eric Garcetti, and Gov. Jay Inslee of Washington would all be excellent candidates. But fate has made Gillibrand the anti-Trump. She asks that he resign given his treatment of women, and when he tweets, she tweets back.
"You cannot silence me or the millions of women who have gotten off the sidelines to speak out about the unfitness and shame you have brought to the Oval Office," she said.
We may be experiencing today the end of a movement that began when Alaska Gov. Sarah Palin first appeared on the scene in 2008 to run alongside John McCain on his presidential ticket. It was a ritualistic Jacksonian uprising of the heartland that got lost somewhere in the wilderness with the Duck Dynasty. The Andrew Jackson wannabes—Donald Trump, Steve Bannon, Judge Roy Moore—who, unlike the real Jackson, hoped to bring on a new Civil War in America, may after Alabama be coming to the end of it.
In its place something astonishing and obvious has happened: the sudden resolute demand that women not be taken advantage of sexually or otherwise in this rising generation. It opens to a new day, a new political and cultural movement and potentially a new era.
Women have spontaneously and instinctively led the charge and slayed the dragon. And Gillibrand stands at the head of the line.
Bernie Quigley is a prize-winning writer who has worked more than 35 years as a book and magazine editor, political commentator and reviewer.