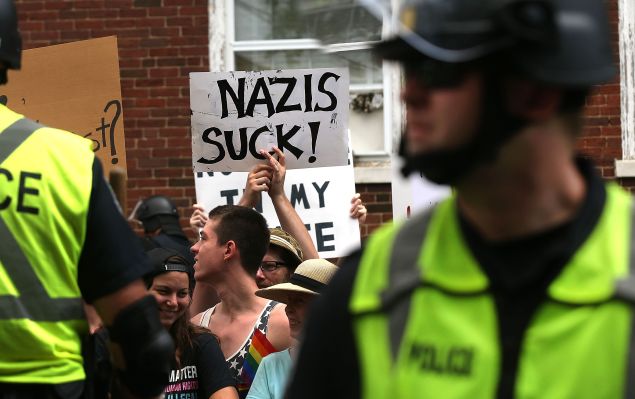 Twitter is giving its users an early Christmas gift.
Today the site finally began enforcing its new hate speech rules, meant to crack down on hate groups who use the platform to spread their messages. Anyone who threatens violence or physical harm, or "silences another person's voice" in any way, will be temporarily or permanently suspended. The regulations were first announced in October.
Twitter will also take individuals' and groups' behavior outside the website into account when deciding how to respond to threats.
This is certainly a positive development, but there's one group that's not happy about it: the alt-right. For the past year, neo-Nazi and white nationalist groups have used Twitter to spread fake news, attack opponents and even plan events. The idea for the Charlottesville, Virginia "Unite the Right" rally at which Heather Heyer was killed was hatched on the social media site.
Twitter already tried to stifle the alt-right's influence by removing "verified" status from prominent white nationalists like Richard Spencer and Laura Loomer. But the looming threat of more oversight caused many alt-right figures to warn of a #TwitterPurge over the weekend.
And it looks like their fears were somewhat justified. Many white nationalist individuals and groups were suspended from the platform within hours of the new rules being put in place.
The first victims of the "purge" included:
Many people banned from Twitter migrated over to the social network Gab, which caters to white nationalists. Users posted graphics comparing Twitter co-founder Jack Dorsey to Joseph Stalin.
Spencer, Loomer and other prominent alt-right figures have not yet had their Twitter privileges revoked. We'll be watching to see if that changes.