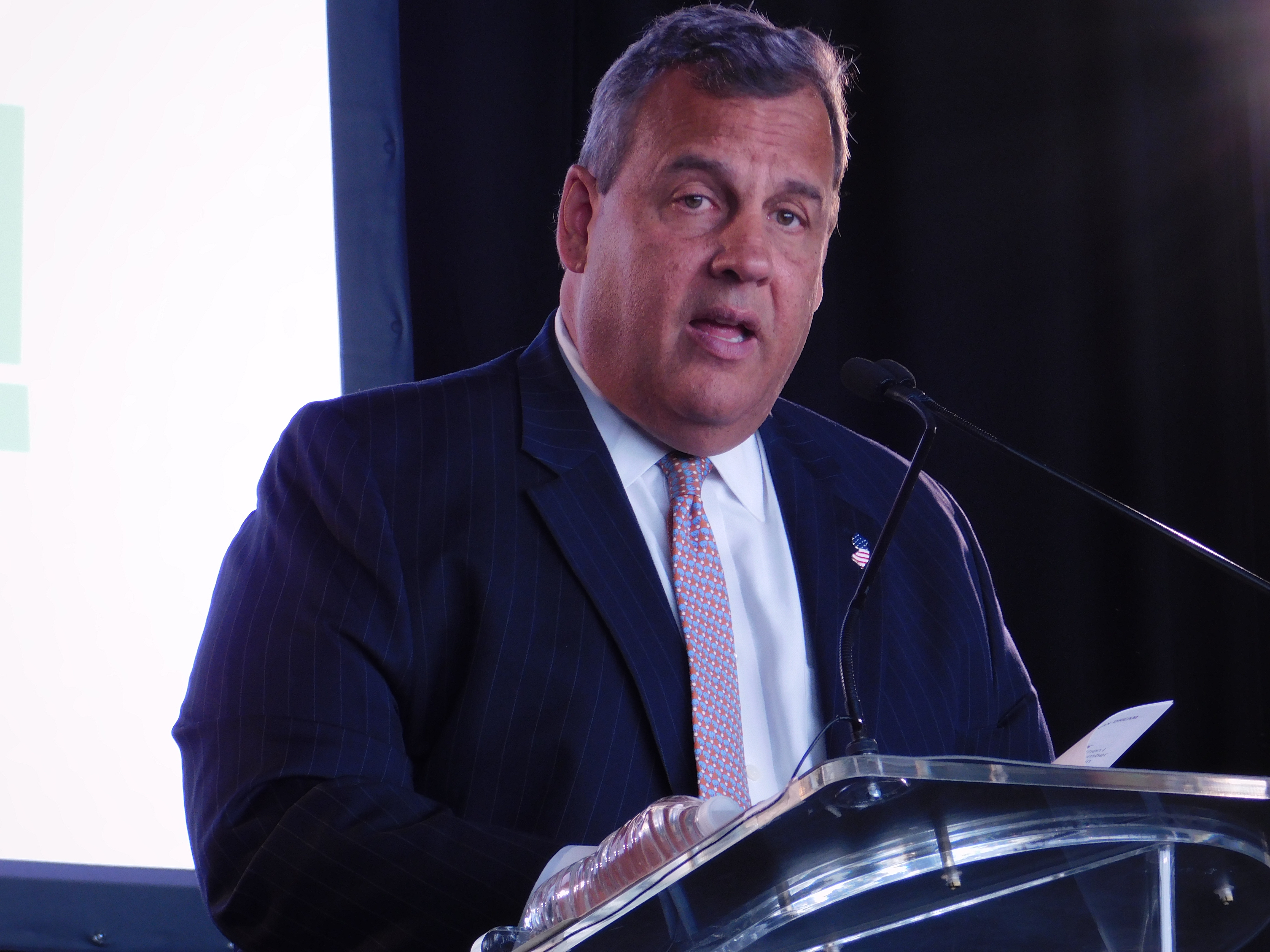 The U.S. Supreme Court on Monday indicated that it may side with New Jersey and allow the state to legalize sports betting.
The high court heard arguments Monday over New Jersey's challenge to a 1992 federal law that has banned sports betting in most states. The law, called the Professional and Amateur Sports Protection Act (PASPA), has stymied the state's years-long quest to bring sports betting to its casinos and racetracks.
A majority of justices hinted they saw merit in the New Jersey's argument that the federal ban was unconstitutional because it interfered with the state's ability to pass laws, according to a transcript of the hearing.
"It leaves in place a state law that the state does not want, so the citizens of the state of New Jersey are bound to obey a law that the state doesn't want but that the federal government compels the state to have," Justice Anthony Kennedy, who is often a swing vote on the court, said of the federal ban. "That seems commandeering."
In addition to Kennedy, Chief Justice John Roberts and Stephen Breyer, Samuel Alito and Neil Gorsuch indicated that they were receptive in the New Jersey's legal argument. Other than Breyer, the court's liberal-leaning justices indicated support for the existing law. Justice Clarence Thomas did not ask a question or indicate a position.
New Jersey voters approved a constitutional amendment in 2011 to legalize sports wagering, and Gov. Chris Christie signed later signed laws to implement the amendment. That prompted legal challenges from the four major professional sports leagues and the NCAA. Lower courts have ruled against New Jersey.
The Supreme Court is expected to rule by June of next year.
Christie attended the hearing in Washington D.C., as did Democratic state Sen. Ray Lesniak (D-Union) and Senate President Steve Sweeney (D-Gloucester).
"I've been fighting this battle for seven years I got knocked down five times but I've gotten up and kept fighting," Lesniak, who previously introduced a bill to legalize sports betting, said in a statement before the hearing. "I never gave up, and now we're on the brink of victory."
Rep. Frank Pallone (D-6) introduced the Gaming Accountability and Modernization Enhancement (GAME) Act following oral arguments on Monday, a bill that would create a framework for legalized sports betting in the event of a changed law.
"Today's argument before the Supreme Court showed there is a serious question as to whether PASPA violates the Constitution and whether New Jersey even violated PASPA in the first place," Pallone said. "It is clear to me that PASPA is unconstitutional. I am hopeful that the Supreme Court will decide in New Jersey's favor, and the GAME Act provides the necessary legal framework for states to move forward."
The American Gaming Association estimates that Americans currently illegally wager upwards of $150 billion annually on sports betting. While the case has been fought primarily by New Jersey, a number of other states are supporting the potential change as they eye a potential revenue influx.
"We are pretty well positioned to take advantage of this opportunity to expand the reach of sports betting and create jobs and even the playing field," said attorney Bill Pascrell III, an advocate for legalized sports betting who went to Washington for the hearing.