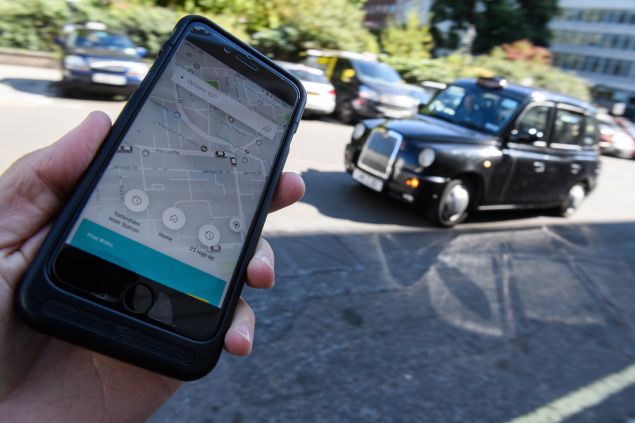 Uber's troubles never end.
In the latest blow to the ride-hailing startup, the European Union's Court of Justice ruled today that Uber is a transport company, and thus subject to the same regulations as other companies in that industry. Uber had attempted to convince the EU that it was an "information society service" which simply connected drivers and passengers through its app.
"The service provided by Uber is more than an intermediation service," the ruling stated. "The provider of that intermediation service simultaneously offers urban transport services."
The ruling cannot be appealed, though Uber can pursue legal challenges in other courts.
"It's certainly not good," Bradley Tusk, a businessman and venture capitalist who helped Uber overcome regulatory hurdles in New York City, told Observer. "But it's reflective of European attitudes toward change and innovation. The reason not many great startups come out of Europe is that it's rooted in its own history and reticent to change."
Uber has been fighting with the EU over this issue for three years. The case began in 2014, when a group of drivers for Barcelona's Elite Taxi Service asked the city to impose penalties on Uber. The association claimed that Uber was engaging in unfair competition toward Elite Taxi, while Uber claimed it was a platform that connected drivers and riders like Airbnb connects hosts and guests..
"Today, taxi drivers have beaten Goliath," Elite Taxi tweeted after the ruling was announced.
"The competition for Uber drivers is taxi drivers, but the competition for Uber is other platforms like Juno, Gett and Lyft," Tusk countered. "An Uber driver likely drives for all these platforms, and all that matters to them is the commission."
While the EU's final decision isn't inherently surprising, it could have major implications for how Uber and other gig economy startups are regulated throughout Europe. As a "tech platform," the $68 billion firm operated with relative impunity in the EU's 28 member states (it's available in 77 countries in all).
But as a taxi company, Uber will have to work with local governments to set transportation rules, licensing requirements and other regulations. The company will also have to treat its drivers as employees instead of independent contractors. The European court said this aspect was especially important because many Uber drivers derive most of their income from fares—they are not "economically independent," as the company claims.
"Uber is indispensable for both the drivers and the persons who wish to make an urban journey," the court stated. "Uber exercises decisive influence over the conditions under which the drivers provide their service."
Tusk said the EU's outlook clashed with "the fundamental business model of the sharing economy."
"Their job is not to run a taxi business, their job is to use the internet and mobile technology to connect people on both sides of a transaction," he said. "Regulators have a hard time wrapping their heads around this because they're not that innovative. If they were they wouldn't be regulators, they'd be entrepreneurs."
Uber's European troubles aren't limited to the EU: it recently lost its license to operate in London because of a "lack of corporate responsibility." British regulators also said Uber drivers should get benefits like minimum wage and paid time off. The company appealed the ruling, and CEO Dara Khosrowshahi (who replaced disgraced founder Travis Kalanick) is working on reforms with London authorities.
Tusk said one solution to Uber's European problem is that it could partner with another ridesharing company which is used to the EU's regulatory hurdles. That would actually make things easier for SoftBank, the Japanese communications giant that recently invested $1 billion in Uber.
"This gets us closer and faster to where SoftBank was trying to go anyway," Tusk said.