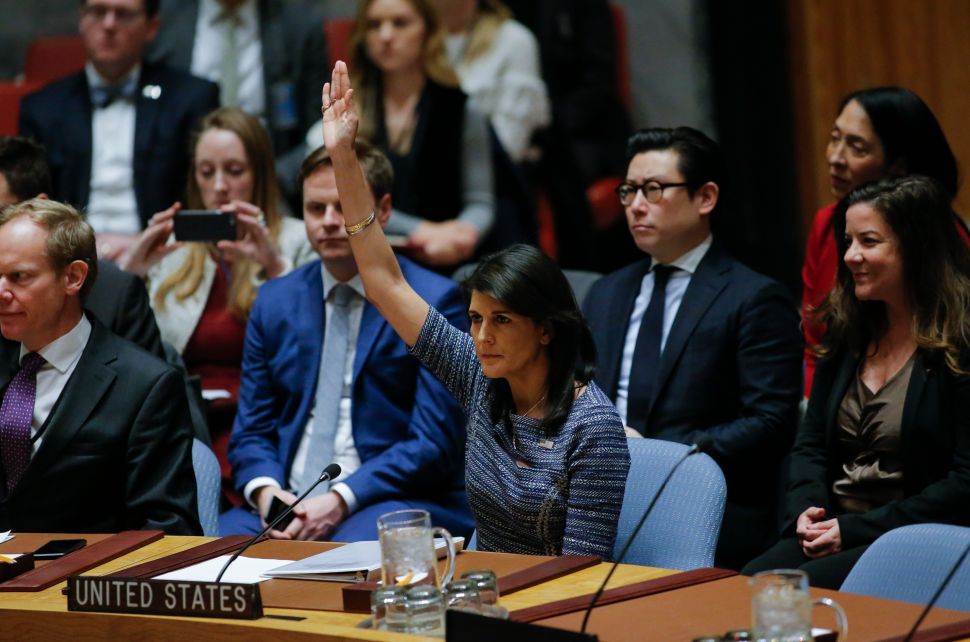 The United Nations Security Counsel voted on Friday to impose tougher sanctions against North Korea following the regime's latest ballistic missile launch. The body—which included representatives from North Korea's allies China and Russia—unanimously approved a handful of deterrents aimed at weakening the isolated regime's economy. The sanctions passed in the resolution include lower limits on North Korea's oil imports, the return home of all North Koreans working abroad, and a crackdown on North Korean contraband.
"It sends the unambiguous message to Pyongyang that further defiance will invite further punishments and isolation," U.S. Ambassador to the U.N. Nikki Haley said after the vote.
The resolution comes amid North Korean President Kim Jong Un's consolidation of a nuclear arsenal. This year, Un launched twenty intercontinental missiles, three of which had the capability of hitting U.S. soil. In May, the North Korean president approved a cyber attack that infected hundreds of thousands of computers in over 150 countries.
Following a series of insults between Pyongyang and Washington, the White House sought tougher sanctions that would ban all oil imports and freeze Un's international assets. Though the approved sanctions don't meet the Trump administration's demands, they have earned unanimous support.
Britain's U.N. Ambassador Matthew Rycroft said the sanctions send "a very strong united signal to the North Korean regime that enough is enough, that they must stop their nuclear program and they must stop their intercontinental ballistic missile program."