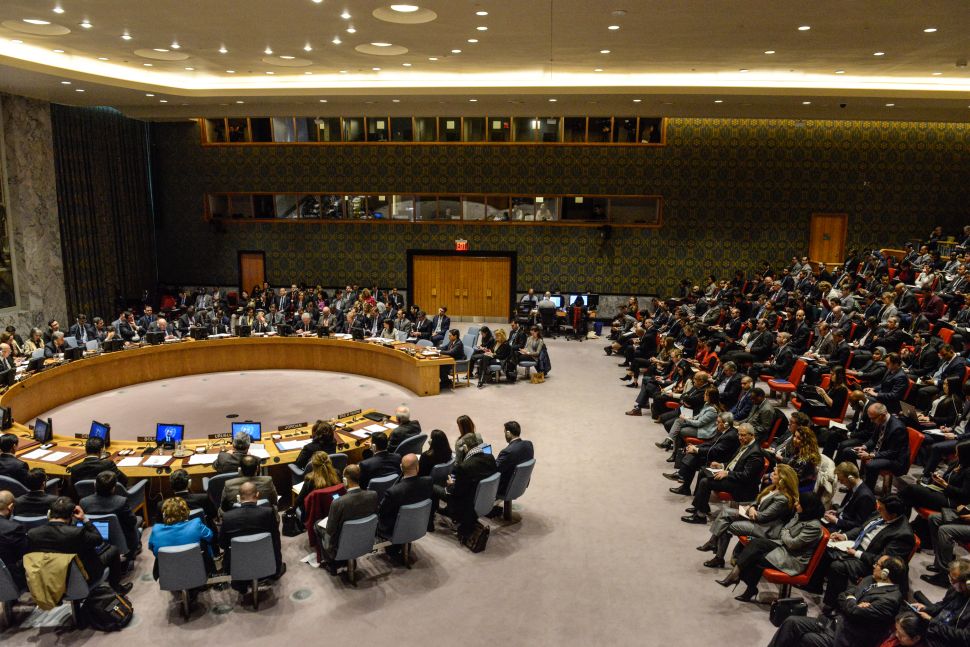 A majority of countries denounced President Donald Trump's decision to recognize Jerusalem as Israel's capital at a General Assembly meeting. At Thursday's emergency special session, the United Nations General Assembly voted 128 to 9 for the U.S. to rescind its declaration. There were 35 abstentions. Though the resolution is nonbinding, the vote drew support from major U.S. allies like Britain, France, and Germany, leaving the leading world superpower increasingly isolated on the world stage.
"The United States will remember this day in which it was singled out for attack in the General Assembly for the very act of exercising our right as a sovereign nation," said U.S. Ambassador to the U.N. Nikki Haley. "We will remember it when we are called upon to once again make the world's largest contribution to the United Nations. And we will remember when so many countries come calling on us, as they so often do, to pay even more and to use our influence for their benefit."
Drafted by representatives from Yemen and Turkey, the resolution calls for a "reversal of the negative trends on the ground that are imperiling the two-state solution." The vote follows fiery rhetoric from the White House, in which the president threatened to pull funding from countries who voted against the declaration.
"All of these nations that take our money and then they vote against us at the Security Council or they vote against us, potentially, at the Assembly, they take hundreds of millions of dollars and even billions of dollars and then they vote against us," said Trump at a Wednesday cabinet meeting following the GOP's passage of tax reform.
Among the countries to vote against the measure were Israel, Guatemala, Honduras, Marshall Island, Micronesia, Naura, Palau and Togo.