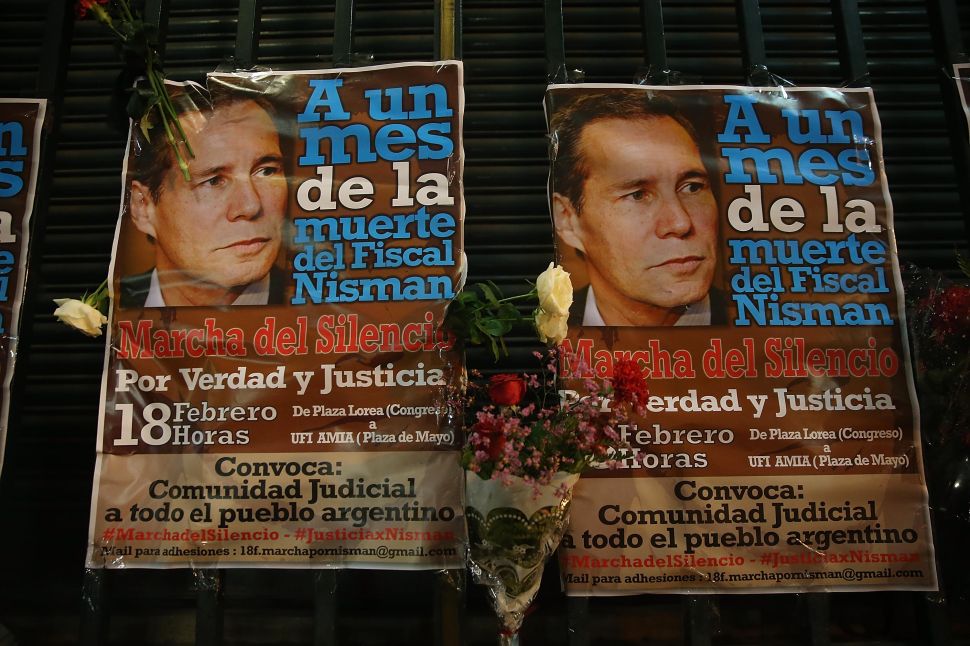 Every so often, a report surfaces in Latin America about the growing influence of Iran and its ally Hezbollah, from importing terror operations and wooing locals through "charities" to fueling nefarious activities via the lucrative drug trade.
Former Drug Enforcement Agency Chief of Operations Michael Braun warned Congress last year in a hearing that Hezbollah had "metastasized into a Hydra, with international connections that the likes of [Islamic State] and groups like al-Qaeda could only hope to have," moving "multitons of cocaine" and cash "in the most sophisticated money laundering schemes that we have ever witnessed."
Iran and Hezbollah pass off their interest in Latin America as diplomatic and economic, with outward gestures that include building Islamic centers and piping in HispanTV, Iran's state-owned, Spanish-language news channel. What they're really getting is terror funding, potential recruits, a foothold south of the United States border and governments willing to look the other way.
A Politico investigation found that a Drug Enforcement Administration program, Project Cassandra, that was launched in 2008 to go after the Hezbollah drug-running syndicate got derailed by the Obama administration as the probe closed in on Hezbollah's and its Iran regime sponsors' kingpins. Project Cassandra members said resistance at the Justice Department coincided with the administration pursuing the Iran nuclear deal. However, former administration officials insisted political considerations didn't make them go soft on Hezbollah and Iran.
The marriage of Hezbollah/Iran and Latin America, coupled with governments playing nice with terrorists because the perceived benefits outweigh the obvious risks, has only cultivated tragedy in the region.
Nearly three years ago, Argentinian prosecutor Alberto Nisman was murdered for his relentless quest to expose how Hezbollah and Iran killed 85 people in the 1994 bombing of the AMIA Jewish community center in Buenos Aires. The Argentine government, consumed with politics over justice, preferred to get in bed with Iran instead of making the mullahs' henchmen pay.
Former Argentine President Cristina Fernández de Kirchner's 2013 "truth commission" agreement with Iran was a farce that trampled on the graves of the AMIA victims. Knowing full well from years of Nisman's investigation that Iran and its partners were behind the bombing, she forged an agreement with the Islamic Republic to self-investigate its own crime and together reach a "historic" nonbinding closure.
Naturally, Nisman began to investigate the officials who would draft such a deal that wouldn't bring Iranian suspects to trial in Argentina's worst terrorist attack. Kirchner was firing people involved in the investigation, and Nisman might have been next. He delivered a report to a federal judge charging "an aggravated cover-up and obstruction of justice regarding the Iranians accused of the AMIA terrorist attack."
The 288-page report described how Argentina would profit from oil and grain deals while the Iranians wanted in the bombing would get off the Interpol Red Notice (the closest thing it has to an arrest warrant) hook. Days after issuing the report, and hours before he was to testify in front of lawmakers about his findings, Nisman was shot in the head.
Terrorists win and corruption rots all it touches when political expediency compels those in power to look the other way, such as when Western governments decide it would be more expedient to make a deal with the heroin-powerhouse Taliban rather than fight these al-Qaeda blood brothers as the terrorists they are. Or when those who want a peace deal at any cost decide Hamas being part of the deal-making might not be all bad despite the terror group's vow to destroy Israel. Or when regimes enable terrorist groups, and other governments shrug, because they figure that the regime is fighting another terrorist group, so the equation isn't 100 percent wrong.
It's that attitude that led people like former CIA Director John Brennan to promote building up "the more moderate elements" of terrorist Hezbollah and current Secretary of State Rex Tillerson to declare that there's a place in Afghanistan for "moderate voices among the Taliban."
The only way terror groups can be defeated is if those who are supposed to be the good guys are uncompromising.
Bridget Johnson is a senior fellow with the news and public policy group Haym Salomon Center and D.C. bureau chief for PJ Media.