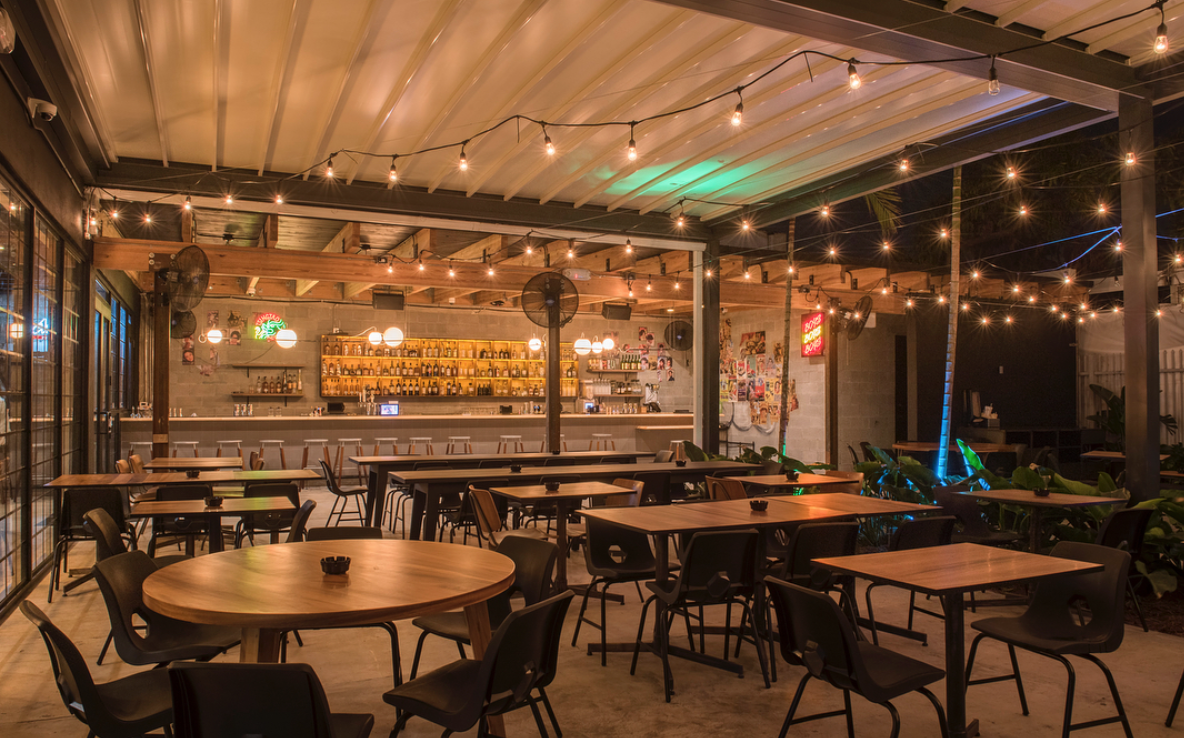 Miami, you just got lucky. And yes, we mean that literally.
Disguised as a convenience store, a massive 10,000 square-foot Asian food hall called 1-800-Lucky has just opened in the Wynwood Arts District. Think of it as a place where all of your favorite things become one, combining food, drink, records, karaoke and even live music.
When you enter, you'll come across a funky stall stocked with life essentials, from toilet paper and tampons to mints, lottery tickets and water. Then, stroll through an '80s-inspired Lucky Records store, which sells a mix of old-school and current day jams. Dig a little deeper to unearth an Asian-inspired marketplace with seven food and drink concepts. Along with the food, the indoor-outdoor space is a destination for live music, karaoke and late-night programming.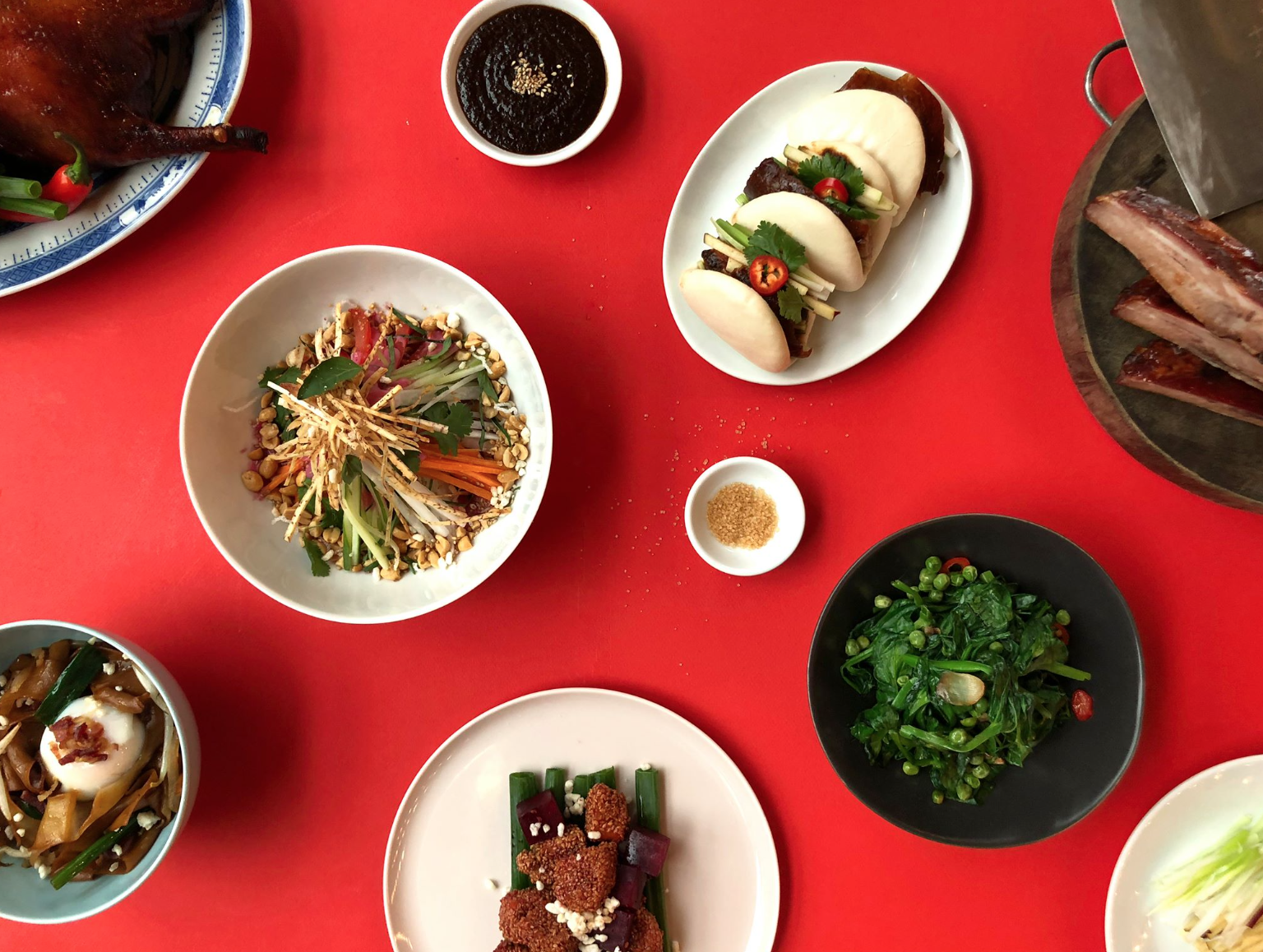 All of 1-800-Lucky's restaurants specialize in a different concept; you can find ramen, Chinese barbecue, poke, dim sum and Vietnamese sandwiches, all under one roof.
Come to Myumi for sushi handrolls; Lotus + Clever for wok or Chinese barbecue; and Poke OG for brightly-colored Hawaiian raw fish and vegetable bowls, with options including tuna, avocado, fried onions, and truffle soy vinaigrette. At Yip (created by the founders of Gold Marquess), find dim sum and at Les Bahn Amis, opt for Vietnamese sandwiches made by Miami's own Scott Linquist. Made with dough from Sullivan Street Bakery, stuff your sandwiches with pork loin, duck sausage, pork belly or barbecued lemongrass chicken feet. If Hayato appears familiar, there's a good chance you've already sampled Japanese chef Keiichi Maemura's ramen at his year-long pop-up at Baby Jane. For a sweet ending, New York City's Taiyaki debuts those fish-shaped ice cream cones that have taken over Instagram in recent months; we suggest ordering a matcha-flavored cone, filled with black sesame ice cream and finished off with a red bean custard.
Wash it all down with a frothy Kirin beer. That's right—1-800-Lucky is stocked with a frozen beer machine. It's one of only two in Florida—the other can be found in Epcot's Japan pavilion.
Since debuting in November, 1-800-Lucky has seen record-breaking crowds. With hundreds turning out each evening, it is not uncommon for some concepts to run out of food hours before closing time. If you're hungry, it's best to come early; the hall opens at 5 p.m. daily.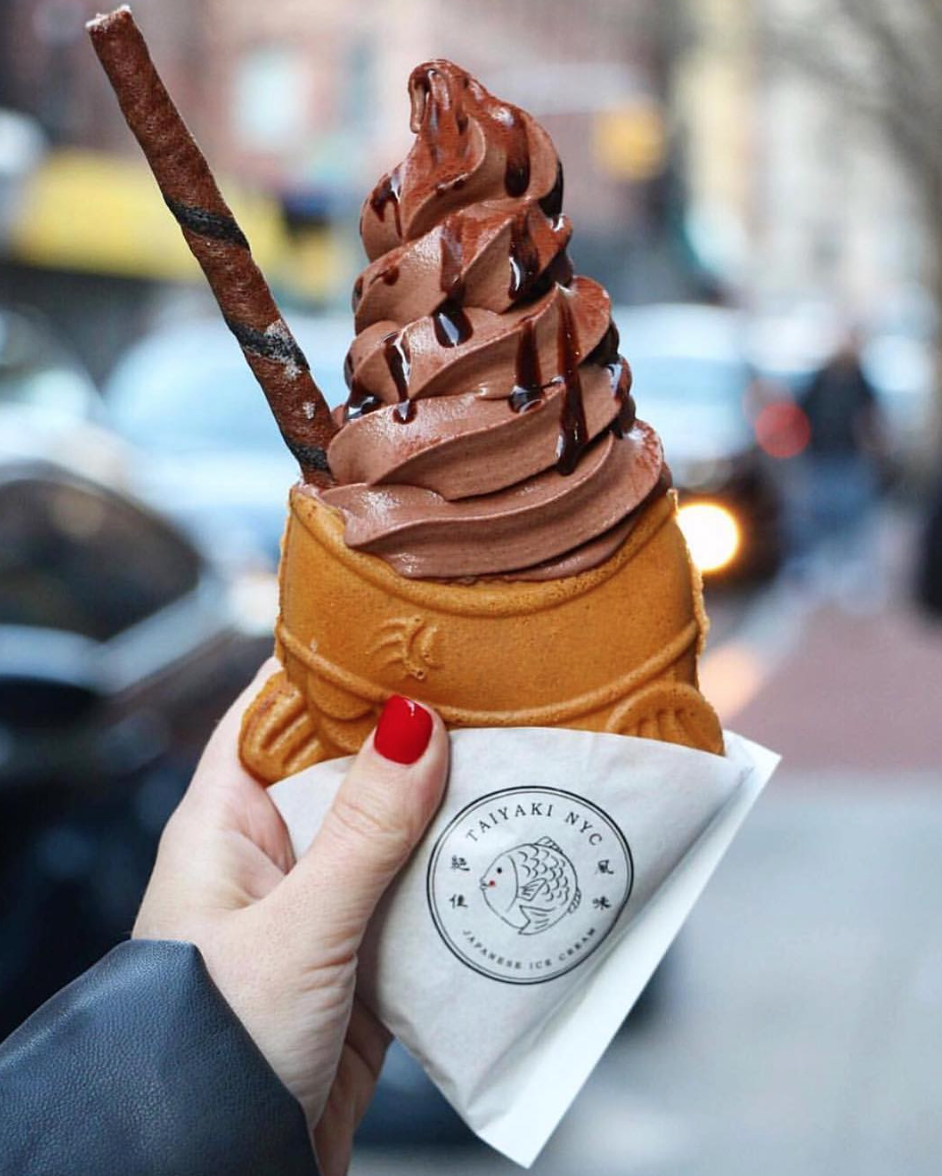 1-800-Lucky, which was created by Coyo Tacos' Sven Vogtland and Alan Drummond, along with partner Gaby Chiriboga, leads a charge of more than a dozen food halls expected to open within the coming year. In 2018, keep a look out for La Centrale, an Italian hall in the Brickell City Centre; New Orleans' St. Roch Market in the Design District; Time Out magazine's Time Out Market on Lincoln Road; Lincoln Eatery in South Beach; and The Citadel in Little River.