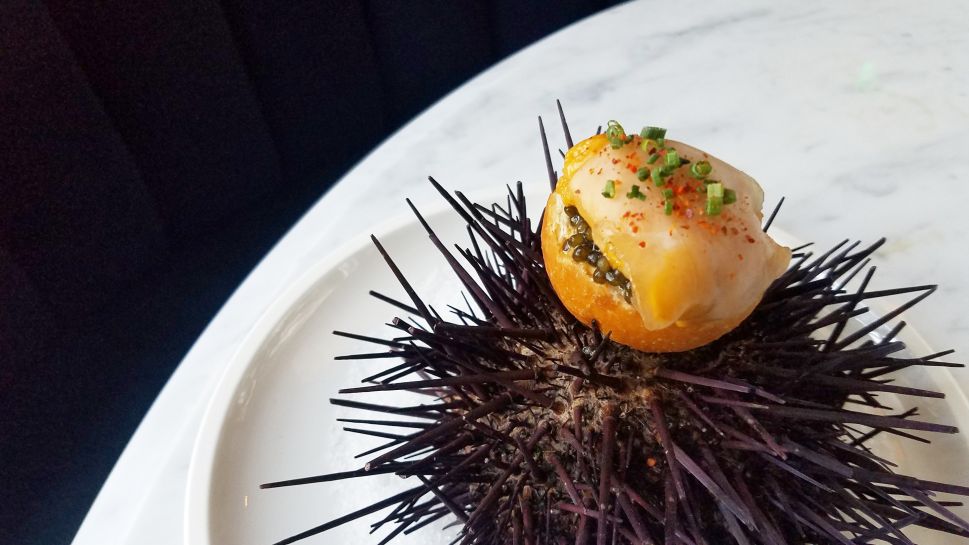 Why cook on the holidays when you can dine out on the town in L.A., the city many agree is quickly becoming known for America's best food? Here's where to feast on Christmas Eve and Christmas in Los Angeles, plus a bonus take-home option that is sure to blow your mind.
For a Luxury Hotel Blowout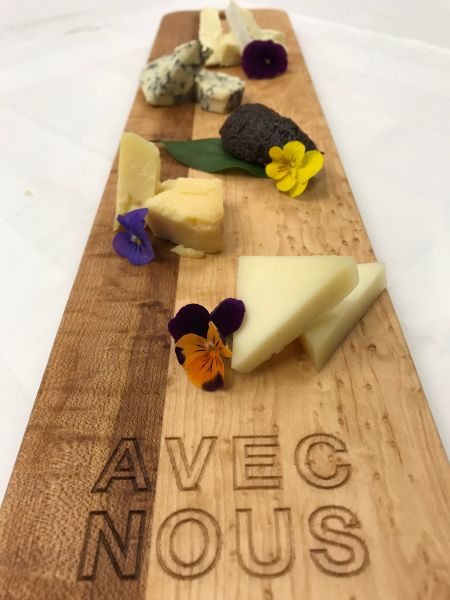 Avec Nous at the posh Viceroy L'Ermitage Beverly Hills is a grand brasserie where Christmas dinner main courses include your choice of prime filet mignon, grilled prawns with salsa verde, pappardelle with braised short-rib ragu, and an artichoke/red bell pepper quiche. And best of all, your holiday feast (priced from $68 to $90, depending on your entree) includes a lavish buffet with salads, fruits, smoked salmon, ceviche, charcuterie, cheeses, a punchbowl of strawberries in red wine, petit fours, chocolate truffles, eclairs and more. This is a family-friendly affair that also features a $58, 12-and-under kids' menu with burgers, chicken strips, grilled cheese and penne pomodoro. If you prefer a Christmas Day brunch, Cast at Viceroy Santa Monica is a great option with its $75 ($25 for children 5-12, free for children under 5) extravaganza. The offering includes crab eggs Benedict, carving stations with salmon, ham and prime rib, a pancake station, assorted mini desserts, a kids' section with waffle sticks and much more.
For a Top Chef Contestant's Take on the Feast of The Seven Fishes
L.A. has two popular locals competing in Top Chef this season, and they both have restaurants that are celebrating Christmas Eve with an upscale version of the Feast of the Seven Fishes. At Union in Pasadena, chef and owner Bruce Kalman is serving dishes including olive-oil poached abalone, uni risotto and saffron gnocchetti Sardi with Nantucket Bay scallops as part of a $125 eight-course tasting menu. The ticketed seatings are at 5 p.m. and 7:30 p.m. Over at Adam Sobel and Michael Mina's glittery new Cal Mare in the Beverly Center, a team that includes Top Chef contestant Joe Sasto is also serving up a $125 Feast of the Seven Fishes, featuring seven courses like a mozzarella-and-caviar-topped zeppole, tortellini al brodo with local halibut, and branzino with black truffles. À la carte ordering is also available.
Raising the Steaks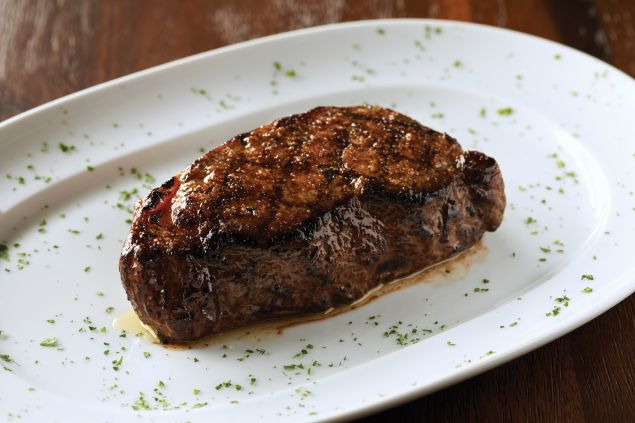 All of the Mastro's locations in Southern California (Beverly Hills, Malibu, Thousand Oaks, Newport Beach, Costa Mesa and Palm Desert) are open for dinner on both Christmas Eve and Christmas if you want your holiday celebration to involve a gorgeous strip steak along with a seafood tower, lobster mashed potatoes or gorgonzola macaroni and cheese. The Alaskan king crab black truffle gnocchi is a showstopper at any kind of celebration.
For a Different Kind of Christmas Casserole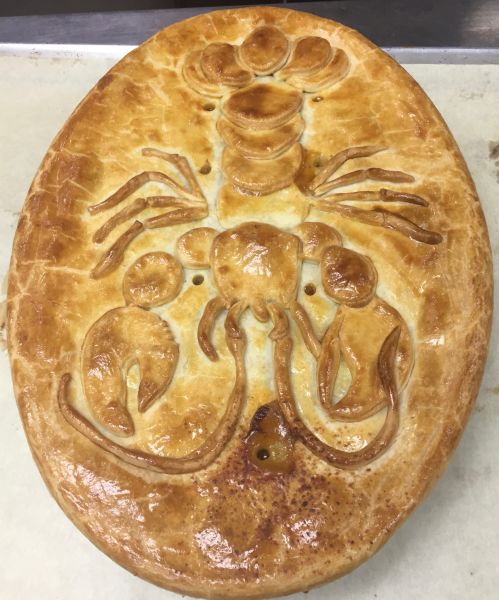 Michael Cimarusti is the seafood king of Los Angeles, so why not let the chef of Providence and Connie and Ted's make your Christmas dinner? Cimarusti's fish store, Cape Seafood and Provisions, is selling truly over-the-top lobster-and-truffle pot pies for Christmas. The casseroles, which feature fresh Maine lobster, winter vegetables, black truffles and herbs, are inspired by a lobster pot pie that Cimarusti once prepared for a charity event. This is the first time he's offering it to the public. A small casserole ($175) feeds four. A large casserole ($300) feeds six to eight. You can pre-order a pot pie through December 20 by calling 323-556-2525. Pickups are on December 23.
Andy Wang, the former real estate and travel editor at The New York Post, has covered West Coast food and drink for more than a decade.