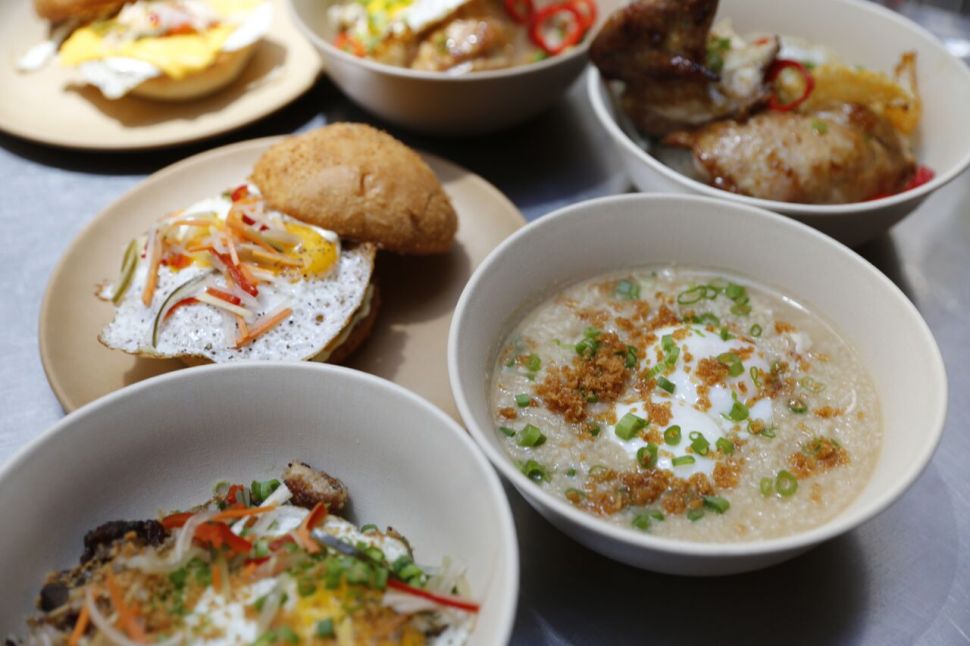 It's been an eventful 2017 for L.A.'s Grand Central Market, the king of food halls in America. The historic property celebrated its 100th anniversary in October, shortly after The Grand Central Market Cookbook was released. Then less than a week later, news broke that Grand Central Market had been sold to a Beverly Hills-based real estate developer. New owner Adam Daneshgar has said he's not looking to overhaul Grand Central Market, but does plan to make cosmetic upgrades and possibly add a couple new vendors.
In the meantime, Grand Central Market continues to be a bustling downtown destination, within walking distance of so many new hot spots, like contemporary art museum the Broad, the Freehand hotel and the forthcoming NoMad hotel.
Here are our five favorite spots to eat at Grand Central Market:
Republique's Margarita Manzke, with help from her husband and business partner, Walter, celebrates her heritage with an ultra-comforting menu of Filipino rice bowls at this new stand. Our favorite is the sisig fried rice with pig's head, onions, chilis, garlic rice and a fried egg. We recommend pouring some suka (Filipino vinegar) over your bowl to make the bright and bold flavors pop even more. Breakfast all day at Sari Sari Store means plates with eggs and longaniza. Dessert means halo-halos: fruit-flavored ice with flan, seasonal fruit, ice cream and tapioca. The flavors of the halo-halos often change based on what's freshest and most delicious at the farmers market, but you'll likely get a mix of at least half a dozen fruits. Manzke is a James Beard Award-winning pastry chef who thinks deeply about her desserts.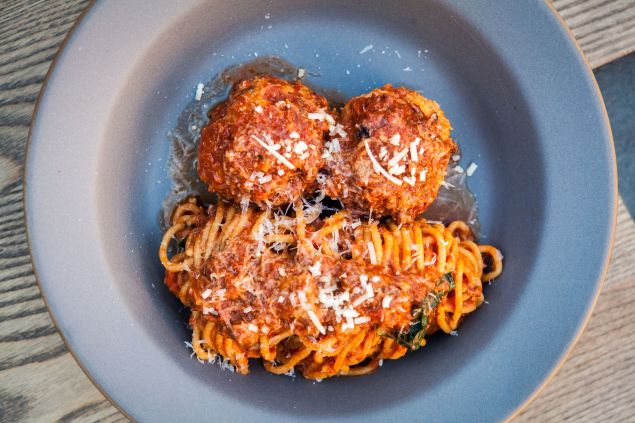 Chef Bruce Kalman and Marie Petulla's pasta bar serves excellent chicken parm sandwiches, porchetta dips and, most important of all, Sunday gravy every day. This slow-cooked gravy, served with spaghetti and smoky and fluffy meatballs, is pure Italian-American red-sauce magic from a chef who happens to be a New Jersey native. This is the best version of East Coast Italian food in Los Angeles.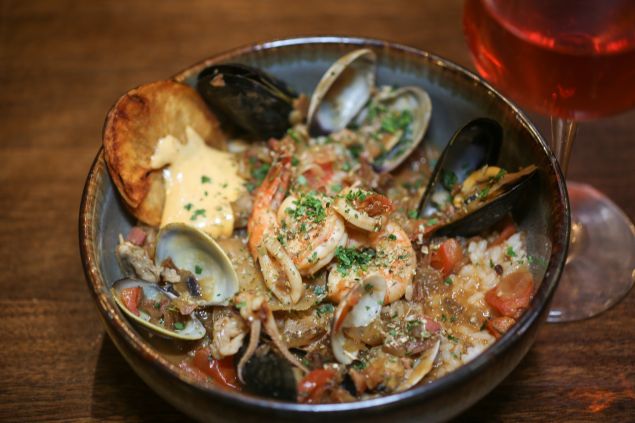 Former Campanile chef Mark Peel, one of California cuisine's truly legendary pioneers, has gone from fine dining to quick-service seafood bowls finished in steam kettles. Peel enjoys cooking with all kinds of influences, so there's Seattle fish stew, his version of Spanish paella and a Thai lobster roll. Grand Central Market's Prawn is the first outpost of a new fast-casual chain that recently opened its second location in Pasadena.
David Tewasart and Allen Wong serve righteous Thai food. Try their soul-stirring braised-beef Panang curry, Hainan chicken rice or Chiang Mai sausage. The goal is to transport you to the street stalls of Thailand. When it's in season, you're going to want mango sticky rice for dessert, of course.
McConnell's makes delightfully dense, always spectacular ice cream with next-level milk from its own Central Coast dairy. Standout flavors include Eureka lemon and marionberries; whiskey and pecan pralines; and seasonal selections like cardamom and ginger snaps. Other calibrated-for-the-holiday flavors like eggnog and pumpkin pie keep things festive at this dessert wonderland.
Andy Wang, the former real estate and travel editor at The New York Post, has covered West Coast food and drink for more than a decade.