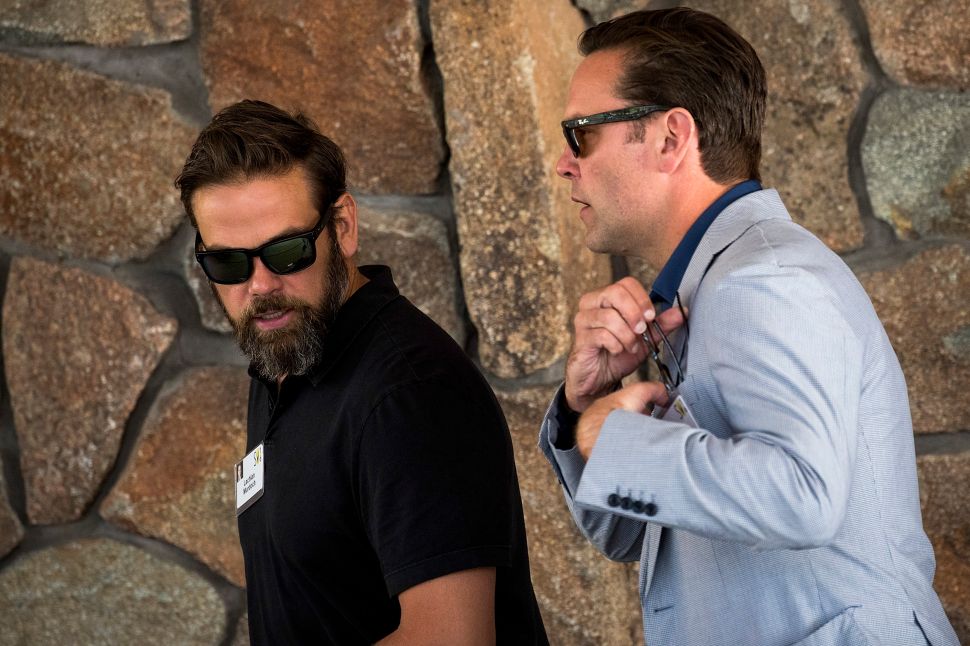 After weeks of on-and-off talks, The Walt Disney Company sealed a deal to acquire the majority of 21st Century Fox's assets for $52.4 billion, plus $13.7 billion of the company's debt. The Wall Street Journal first reported the detailed terms of the deal.
However, Rupert Murdoch and his sons, the owners of the decades-old media empire, are unsure of their positions in the new company.
Disney (DIS) will acquire 21st Century FOX (FOXA)'s television and movie studios, part of its cable networks, including National Geographic and FX, and the company's international assets. Disney will also take over 21st Century Fox's 30 percent stake in Hulu. Disney already owns 30 percent of Hulu.
The remaining assets of 21st Century Fox—Fox News Channel, the broadcasting network and sports and business networks—will be formed into a new company called Fox, enabling the Murdoch family to shift focus back to news business after decades of expansion into entertainment and international markets.
"It is born out of an important lesson I've learned in my long career in media: namely, content and news relevant to viewers will always be valuable. We are excited by the possibilities of the new Fox, which is already a leader many times over," Rupert Murdoch, 21st Century Fox's executive chairman, said in a statement.
Disney CEO Bob Iger will be the CEO of the new company, while the role of James Murdoch, current CEO of 21th Century Fox, is unclear.   
Fortune, citing anonymous sources, reported that neither James Murdoch nor his brother Lachlan Murdoch, who is co-executive chairman, is expected to take board seats at the new company.  
Iger said on CNBC that he had had a number of conversations with James Murdoch about a potential role for him.
Iger, 66, was previously scheduled to retire in July 2019. His term is now extended to 2021. "The board of the company will have ample time to consider its options in terms of my succession," he told Bloomberg.
Bloomberg analysts said Murdoch will likely be Iger's successor in 2021, as previous CEO candidates within Disney had left the company.