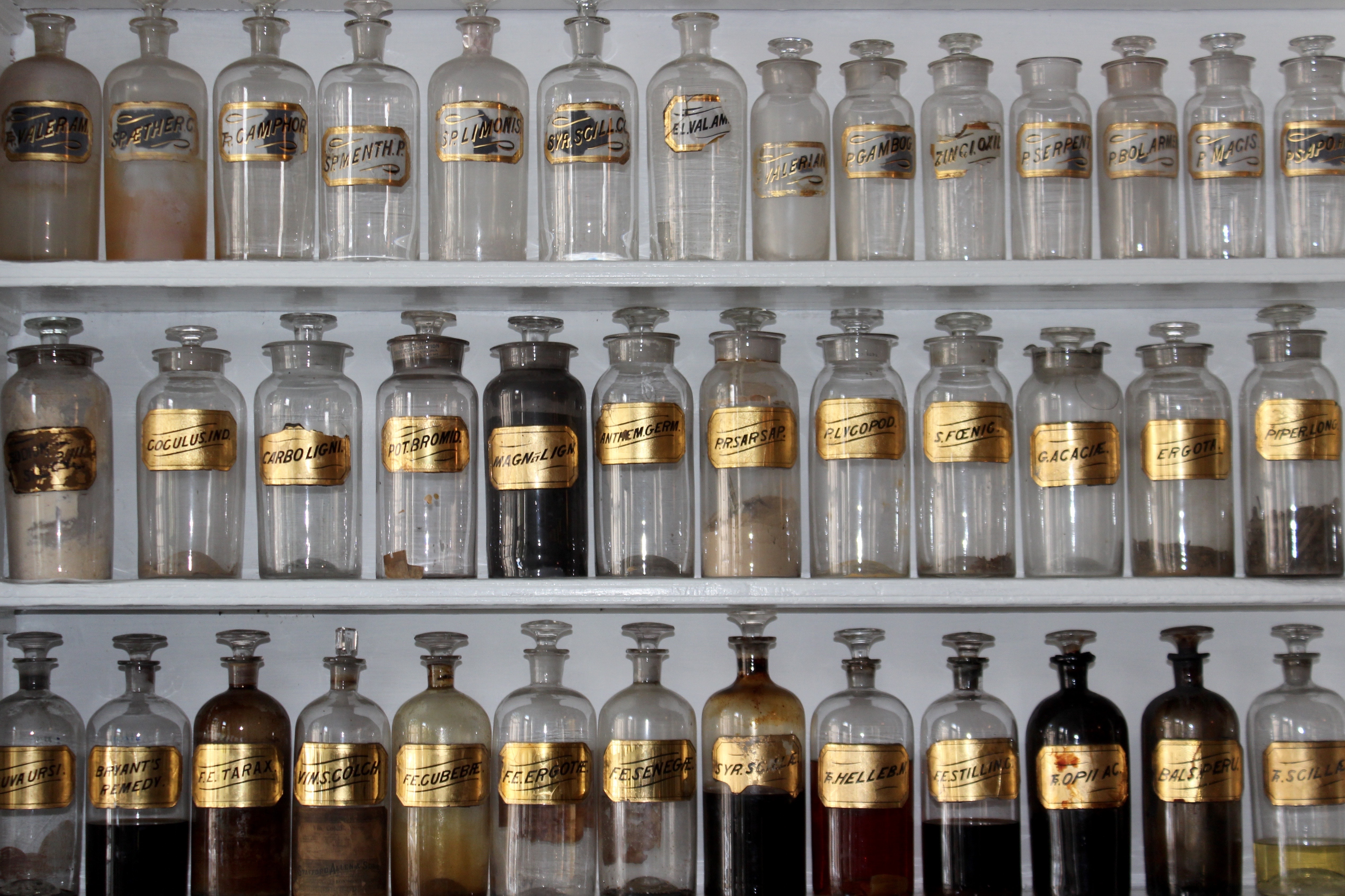 Do vampires come to mind when you think of silver? Do you have weird connotations about copper? Even so, those precious metals have become all the rage in wellness and beauty, and here's why.
First, let's go back, way back, to approximately 3100 B.C., when the ancient Egyptians learned how to harness the potency of silver for health and believed it gave superhuman powers to those wearing it. Even Hippocrates, the "Father of Medicine," taught the use of silver for healing wounds and infectious diseases. In 69 B.C., silver nitrate made it into the contemporary pharmacopeia. Paracelsus, a Renaissance physician, botanist, alchemist and astrologer, used silver around 1520 as a basis for his intriguing concoctions, detailing his extensive medicinal use of the metal.
Flash forward to 2017, and while silver's talismanic powers are up for debate, it holds promise for the multitasking modern prize of maintaining healthy skin. Now more than ever, investing in precious metals for skin care is not just a nod to the wisdom of the past.
Neuroscientist and natural beauty expert Leigh Winters believes elemental alchemy will become the new norm for beauty.
"If you're about to write this off as a woo-woo fad, let me guide you to the science," Winters said. "Silver, the metal, is incredibly antimicrobial. It has a storied history of fighting infections and works wonders for acne and quelling inflammation."
Silver
While there's controversy surrounding taking colloidal silver orally, using it topically gives the metal a chance to shine.
The late Dr. Robert Becker, an orthopedic surgeon and researcher in electrophysiology and electromedicine at the Upstate Medical Center in Syracuse, N.Y., discovered that colloidal silver triggered an "amazing and unexpected regrowth of tissues" when applied to infected areas of skin. As far back as the 1980s, scientists, including Dr. Larry C. Ford in the department of obstetrics and gynecology at UCLA School of Medicine, documented colloidal silver's ability to kill viral, fungal and bacterial organisms. So is silver a powerhouse against infections, similar to tea tree oil? Thus far, it's not a common ingredient in skin care, which is why the handful of burgeoning brands leading the sterling way are worth taking notice of.
Where to find it
Julisis Silver Elixir Night ($270), a cult product in Germany, is supposed to kick-start the purging of accumulated skin toxins, and Argentum Apothecary's La Potion Infinie ($225) inclusion of silver hydrosol is touted to regulate skin flora. You've also got companies and products such as May Lindstrom's Honey Mud ($90) and the YÜLI Elixirs ($12-$68), where colloidal silver pretty much takes center stage.
Takeaway? 
Blemish-prone and sensitive complexions will love silver.
Copper
This British writer thinks of pennies when she thinks of copper. According to Winters, "Copper is a bit of a dark horse in the precious metals and skin-care conversation, but it deserves a seat at the table. … Like silver, it's a potent biocide but has grown in popularity since identifying its role in boosting elastin and collagen."
After gold and silver, copper is the oldest known metal, one chemist Wilhelm Pelikan described as having a symbiosis and affinity with skin-healing and the skin-soothing mineral, sulfur. In ancient Egypt, the ankh, a symbol of both eternal life and the representation of the planet Venus corresponded to copper.
"For those looking to turn back the clock, copper is worth investigating," Winters said. "Copper exists naturally in our body and is known to speed up wound healing and collagen synthesis. Its antioxidant and anti-inflammatory properties are an added bonus."
Where to find it
For those prone to scarring and slack skin, Blue Copper 5 Face Lifting Serum ($75) is a clever mix of copper peptides, shiitake mushrooms and oat kernel extracts. If you like to cocktail your beauty routine, mix and match these copper-infused creations with your existing skin care. We love Perricone's MD Blue Plasma ($98), StriVectin's SD Advanced Intensive Concentrate ($79) and Aesop's Elemental Facial Barrier Cream ($60), which uses copper PCA to soothe red skin.
Takeaway? 
Let atomic number 29 give two fingers up to redness, sagging skin and winter's elemental bounty.
Kayla Jacobs is a British New York City-based freelance writer who has previously written for Vogue, Tatler, Glamour, Refinery29, Conde Nast Traveller, The New York Times, Mindbodygreen, VF Agenda and Live The Process, among others. Follow her olfactory obsessed adventures on Instagram @kaylasthread.