If you became an unlikely Suits fan to prepare for the upcoming royal wedding, you're not alone. Lay Stewards at St George's Chapel at Windsor Castle are binge-watching the show in advance of Meghan Markle and Prince Harry's impending nuptials.
To get ready for the May wedding, the stewards have been instructed to watch the USA Network series. Luckily, the plot is easy enough to follow along with, although a new case is introduced every episode, much like a milquetoast Law and Order. Historian Hugo Vickers, Captain of the Stewards, confirmed the report. "I've told the Stewards to get Netflix and watch Suits, so they know who everyone is at the wedding," he told The Daily Mail. It looks like "Netflix and chill" isn't merely for commoners anymore. Maybe Queen Elizabeth will watch season two of The Crown this weekend with her corgis in tow.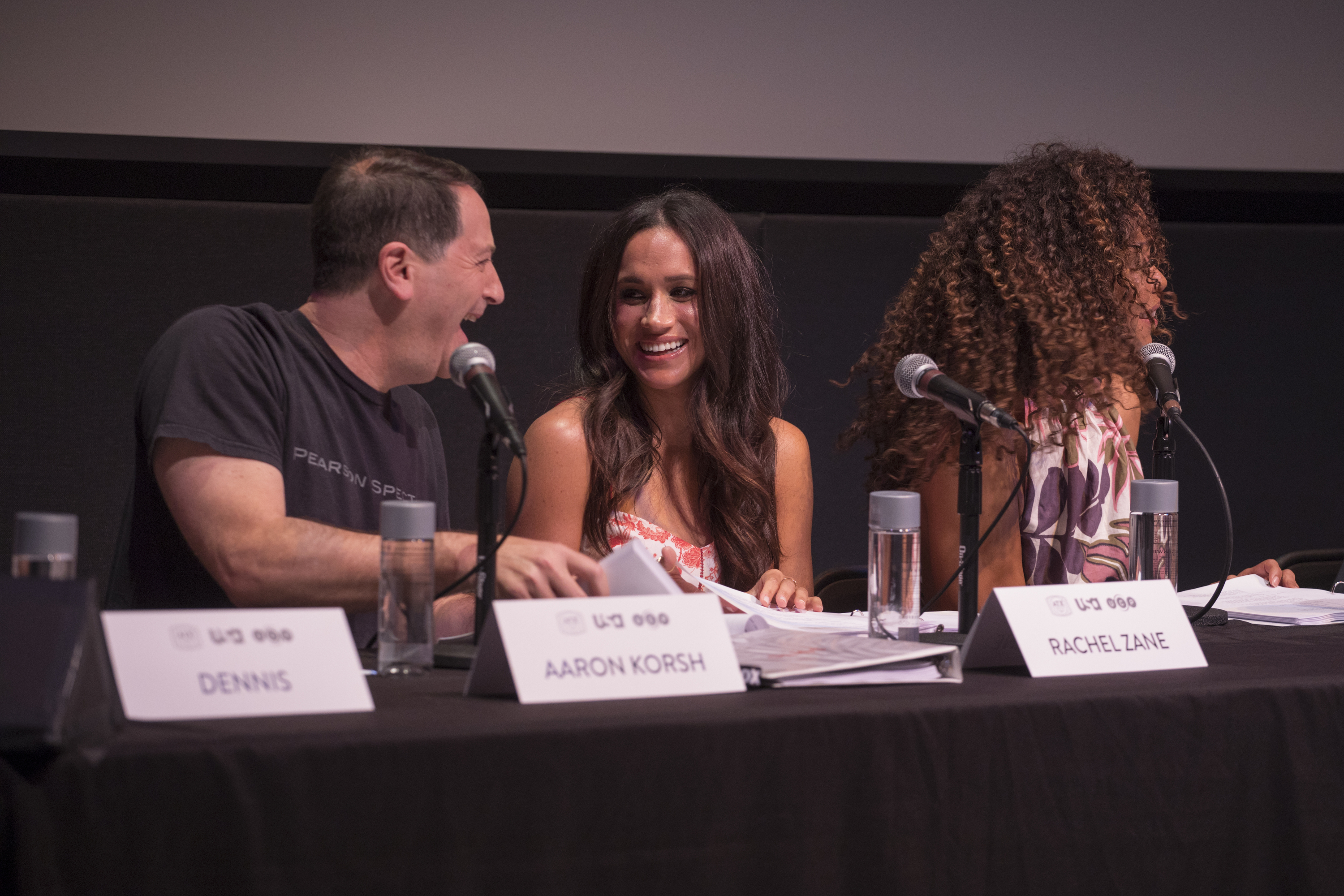 Rumor has it that Markle will invite some of her fellow Suits stars to the big day, and the Stewards want to be ready to greet them appropriately. Markle's onscreen fiance, Patrick J. Adams, could potentially attend with his wife, Pretty Little Liars star Troian Bellisario. Gina Torres is a definite possibility, as she and her husband double dated with Markle earlier this year. Markle described Center Stage star Amanda Schull as her "girl crush" when she appeared on Suits, which should lead to an automatic invitation. Sarah Rafferty is Markle's best friend on set, making her another possible addition. Gabriel Macht, Rick Hoffman and the show's creator, Aaron Korsh, could also be spotted at Windsor Castle.
The Stewards help out at Sunday services and attend to special events, which include funerals, birthdays and royal weddings. But they probably didn't know one of the special events in the job description would be an impromptu Netflix marathon.