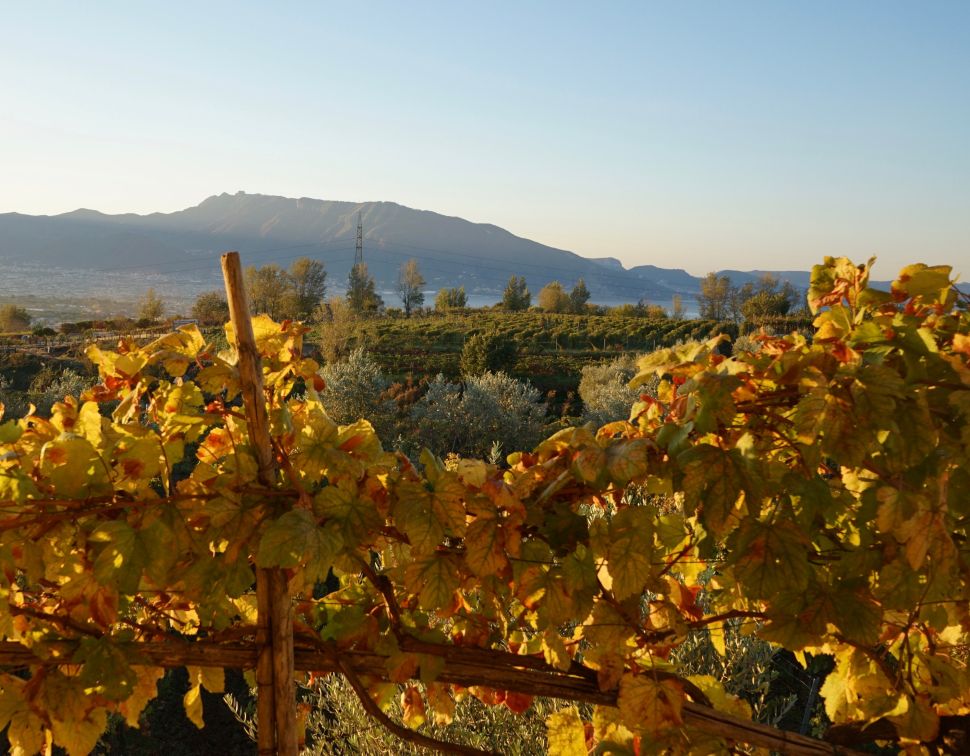 Ah, fabled Campania, the Southern Italian region that encompasses the ruins of Pompeii and Paestum, the sybaritic Amalfi Coast's towns of Positano and Ravello, Mt. Vesuvius, Capri, and the fascinating city of Naples. It has long been a destination for lovers of food and wine. To the ancient Romans it was the Hamptons and Napa combined. The Hamptons for beaches and fun. Napa for the best food and tastiest wine. Naples in the Renaissance was once one of Europe's greatest cities and no Englishman could call himself worldly if he did not include it on his "grand tour."
Campania's coastline—dramatic in some places and inviting in others—gives way to a fertile plain, which quickly turns into lush, storybook hills and valleys, and ends in rugged mountains with twisting narrow roads and tiny mountaintop villages.
Beyond the tourist sights are artisanal producers of some excellent Italian wines. Unlike other regions of the world where familiar grapes, like cabernet sauvignon, are grown, Campanian wines are made from unique varietals.  The most prevalent reds are Aglianico (used for Taurasi, one of Campania's premier wines), Piedirosso, Pallagrello Nero and Casavecchia. The dominant whites are Coda di Volpe, Greco di Tufo and Falanghina, all blended in Lacryma Christi (Tears of Christ), the region's evocatively named and well-known wine. Fiano, a white wine grape, traces its roots back 2000 years to the Romans. DNA testing has shown that many of the others go back as least as far as the Bourbon rule in the 18th Century.
Despite the grapes' impressive pedigree, Campanian wineries for many years did not often sell their products outside their region. However, with the crop of new, innovative, committed stewards of the land and vines, this has changed. Now Campanian wines are found on the best tables around the world.
Campania has been granted 19 DOCs and 4 DOCGs. These government-related certificates guarantee the authenticity (grape variety, location of vineyard) and quality of the wine (production methods).
With all the choices in the region, it would have been impossible to discover the wineries that follow if it weren't for Gianfranco Sorrentino, a native of Naples, and one of the top Italian restauranteurs in NY (Il Gattopardo, The Leopard at des Artistes, Mozzarella e Vino) and current President of Groupo Italiano, who acted as our guide.
Only a handful of wineries are lucky enough to be located on Mount Vesuvius. Vini Sorrentino is one of them. With 40 hectares (100 acres) in production, the vines benefit from the unique minerality the volcanic soil provides. Each of Vesuvius' eruptions—often hundreds of years apart—deposited lava from different volcanic depths across the area, creating micro-terroirs. Elevation also effects the grapes. As the vines climb the volcano and the elevation changes (from 600 ft to 1800 feet), so does the flavor profile.
Sorrentino has been certified organic (a difficult process in the EU) for the last 16 years. Again, the volcano helps. The unique soil acts as a natural insecticide so the phylloxera blight that wiped out most of Europe's grapes in the 19th century didn't affect them, leaving Sorrentino with old vines that produce more concentrated wines.
There's a little bit of magic on their hillside, which has a groundcover of flowers amidst the vines. Bees pollinate these flowers and then move on to the grapes, providing a natural yeast coating, which later helps with fermentation. Additionally, salt-flavored sea breezes, which come along with a breathtaking view of the Bay of Naples, add to the wines' complexity.
Sorrentino makes three categories of wines. Many are available in the U.S. Their reds are full-bodied and complex. The whites have elegant minerality and are crisply refreshing.
At their vineyard's restaurant and tasting room you can also purchase a wide variety of jams, all made from their own trees. And there's a small rental cottage where visitors can experience the same magical view the vines see every day.
Northeast of Naples is Alois. When thinking of the best word to describe the estate, the proprietors and their wines, "elegant" immediately springs to mind. Noblemen since the 16th century, the Alois family have deep roots in the region. They were instrumental in the silk trade and their Jacquard fabrics are still in the White House and Louvre. In 1992, father Michele and son Massimo turned their attention to wine-making. Their goal was to sustainably grow indigenous grapes, the same ones planted by Bourbon King Ferdinand IV, with a no-expense-spared focus on quality—both in the vineyard and the cellar.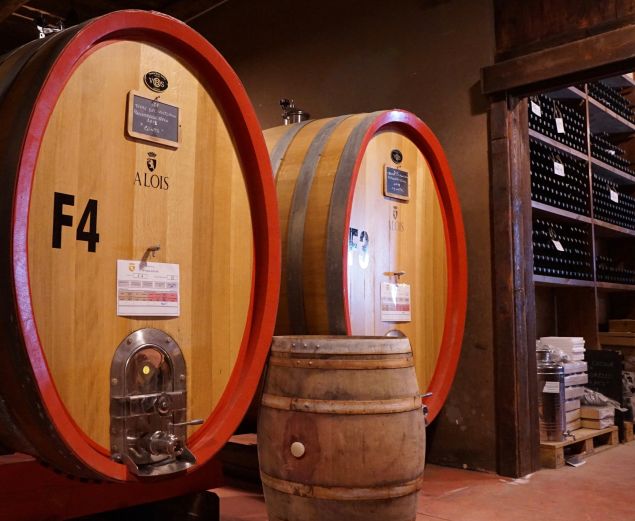 Massimo is an enthusiastic ambassador for both Campania and specifically, Caserta, his magical corner of it. He and his wife, Talita, have deep connections with nearby artisanal food and wine producers. Through them, a visitor has access to other winemakers, farmers, bakers and cheesemakers.
Their Pallagrello Nero, which has a low yield, high sugar, restrained acidity and is grown at lower altitudes, produces intensely concentrated flavors, which Massimo describes as "feminine," because of their elegance and finesse.
Amongst their sophisticated award-winning wines are four reds, two whites, a rosé, and a grappa. The stand out is Trebulanum, which wine critic Robert Parker has lauded for its "exuberance….pedigree and sheer personality." The high Vesuvian ash content of Alois' soil may be responsible for some of the "personality."
Alois wines age well; a ten-year old bottle of one of their premium wines will still be a peak experience. Massimo firmly believes that some Campanian wines are now the equal to any other Italian region. Judging by his awards, the experts agree.
Not only Italians have discovered Alois as a destination venue. They've had several American weddings in their elegant, glass-enclosed garden room abutting the vineyards.
Massimo introduced us to two nearby boutique vineyards: Sclavia and Terre del Principe. Sclavia, at 1500 feet, is in an award-winning modern building. They are certified organic and focus on Pallagrello Nero and Casavecchia. Their white wines have a good personality, natural freshness and exotic fruit scent. The reds, aged for one to tow years in "barrique" barrels, are concentrated, warm and clean.
From the same two grapes as Sclavia, a retired journalist and lawyer make their label: Terre del Principe. They have seven award-winning wines to their name: two whites, one rosé and four reds. These are big, complex yet subtle; they appeal to an international audience.
Off the beaten path, in the Cilento hills of southern Campania, outside Paestum, winemaker Bruno de Conciliis is successfully pursuing a singular vision with his label, Viticoltori de Conciliis. His organic, almost biodynamic wines are all named for jazz references. A nature lover with a poetic life view, he primarily uses indigenous yeasts, and does not add tannins, sulfur, or enzymes. Nor does he filter. It's just grapes.
De Conciliis' operation is simple. His tasting room is rustic, yet his wines have both European and American fans and consistently win awards.
His reds are noted for their fruit-forward, full-bodied characteristics of which Naima is his poster child. He also makes Selim, a delicious Spumante Brut and Per Ella, a Fiano that balances minerality and acid.
At Donnachiara, another no-expense spared vineyard, the quest for perfection is immediately apparent. After five generations of wine-making, the business is now overseen by the glamorous family torch-bearer Ilaria Petitto. Her perfectionism starts in the vineyard. Every aspect of the grape-growing process is in tune with nature. Yields are intentionally kept low through rigorous pruning. This reduced harvest is concentrated by a crush so gentle the grapes only yield half their potential juice. Then, state-of-the art technology takes over for fermentation and aging.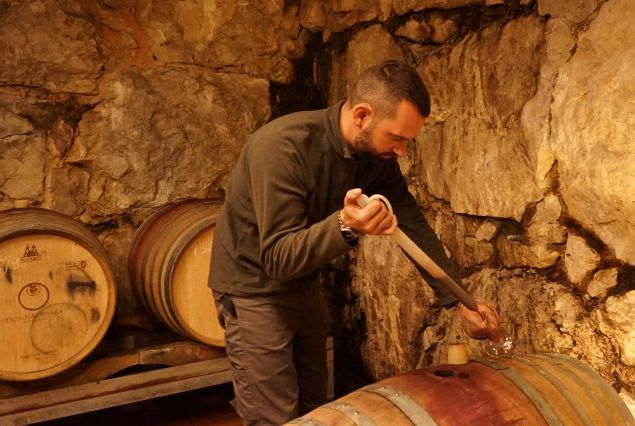 Donnachiara is "wine green." They recycle their water and solar power their winery.
Of their dozen excellent wines, some of their notable ones include Santa Falanghina Brut, a crisp Spumante with nuanced minerality made using méthode champenoise; Greco di Tufo DOCG, award-winning, fresh, elegant and fruity; Taurasi and Taurasi Riserva DOCG, both fruit-forward, ruby red wines with superb bouquets.
Ancient Romans knew what they were doing when they favored Campania as a wine destination. Today's oenophiles clearly agree.
Jonathan Russo is the founder and publisher of Organic Wine Journal. As a talent agent, he specialized in culinary media where he represented producers and chefs. He helped develop hundreds of hours of television food programming.
Deborah Grayson was initially in publishing, and now works in the culinary and nutrition worlds. She has two Masters degrees in nutrition and has written for Edible East End, Organic Wine Journal and the Shelter Island Reporter.