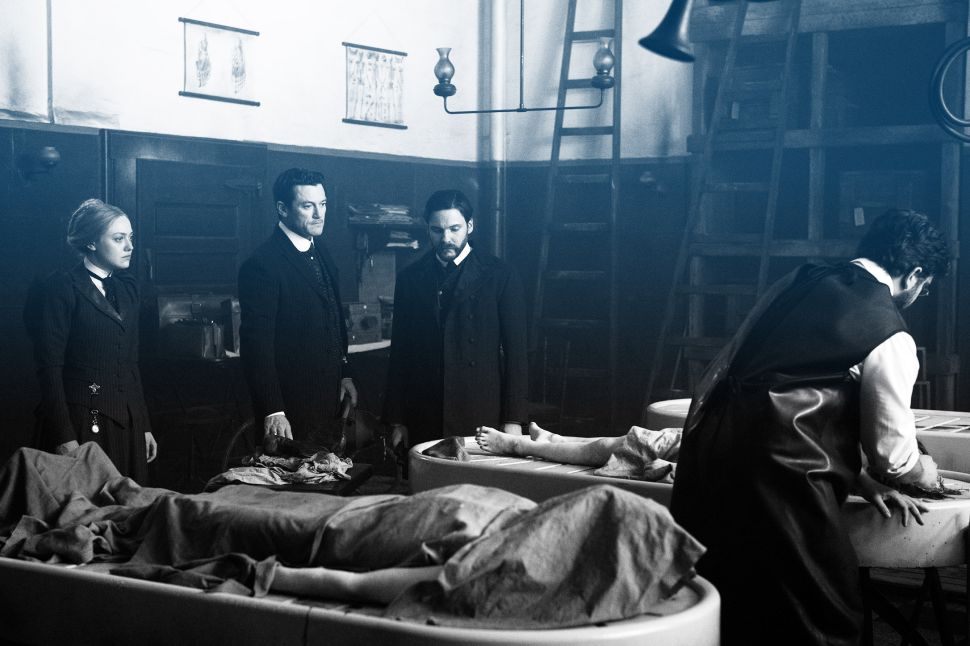 For years, the fall and spring seasons were when television networks would trot out their shiniest new shows in an effort to ensnare the attention spans of viewers. But ever since the Peak TV era kicked into high gear, television has become a year-round fascination like seasonal food pics on Instagram. There is no longer a "hot" month to debut a new show; now, anything can catch on at any time. So as the TV landscape changes, so too does our TV preview. Here are 10 new shows—some coming out in winter and some arriving later—hitting TV in 2018 that have caught our early interest.
The Chi (Showtime, January 7)
https://www.youtube.com/watch?v=oPqbhroAPWI&t=1s
The Chi is a relevant coming-of-age tale that follows a group of residents of the South Side of Chicago who are connected through coincidence but bond through a shared yearning for something more out of this life. The series features an ensemble cast, headlined by rising up-and-comer Jason Mitchell, and hails from creator/executive producer Lena Waithe, who recently won a much-deserved Emmy for her work on the great second season of Master of None. Other impressive talent involved includes director Rick Famuyiwa and Moonlight star Alex Hibbert. This one could be a real breakout hit.
The Assassination of Gianni Versace: American Crime Story (FX, January 17)
No one expected The People v O.J. Simpson to work, let alone kick off a successful new crime anthology series, but it did. That inspires a lot more confidence in the show's second go-around, but also raises our expectations considerably. Season two will explore the murder of fashion designer Gianni Versace, who was fatally shot right outside his Miami home in 1997. The cast includes Penelope Cruz, Ricky Martin and Darren Criss and the show will also explore homophobia amid the HIV panic of the 90s. In Ryan Murphy we trust.
The Alienist (TNT, January 22)
https://www.youtube.com/watch?v=JcJQnaXiCfI
No, sadly The Alienist has nothing to do with extra terrestrials or the U.F.O.s being talked about in the news recently. But it still boasts quite the cool hook in its own right and could be a potential coming out party of sorts for TNT as a home for more than just Law & Order reruns. Cary Fukunaga (True Detective, the good season) serves as executive producer and Jakob Verbruggen (London Spy, Black Mirror) is on board as showrunner and director. If you need more convincing, the show tells the story of a pre-Oval Office Teddy Roosevelt when he served as New York Police commissioner in 1896 as he enlists the help of a criminal psychologist (Daniel Brühl), a newspaper illustrator (Luke Evans) and secretary (Dakota Fanning) to track down a serial killer.
Waco (Paramount Network, January 24)
https://www.youtube.com/watch?v=TyJMdoHaHyM
This one carries juicy industry subplots as Spike TV tries to reinvent itself as the more serious-minded Paramount Network. As far as first impressions go, color us intrigued. The Waco miniseries tells the true story of the deadly 1993 Waco, Texas, siege that stretched on for 51 days and left 76 people dead. It stars Taylor Kitsch as Branch Davidian leader David Koresh and Michael Shannon as FBI negotiator Gary Noesner. The dark tone and eerie visuals have us locked in for episode one. Also, #mullets.
The First (Hulu, 2018)
We may not have any promotional material for The First quite yet, but we're interested nonetheless as the project marks the return of House of Cards creator Beau Willimon. Hulu is trying to capitalize on the momentum built by The Handmaid's Tale by building out its roster of originals and The First is a smart genre bet from an established showrunner. The show, which received a straight-to-series order, is set in the near future and follows the first human mission to Mars. It will explore the initial obstacles that stand in man's way of colonizing the solar system. To us, it sounds like a more pensive version of The Martian.
Sharp Objects (HBO, June 2018)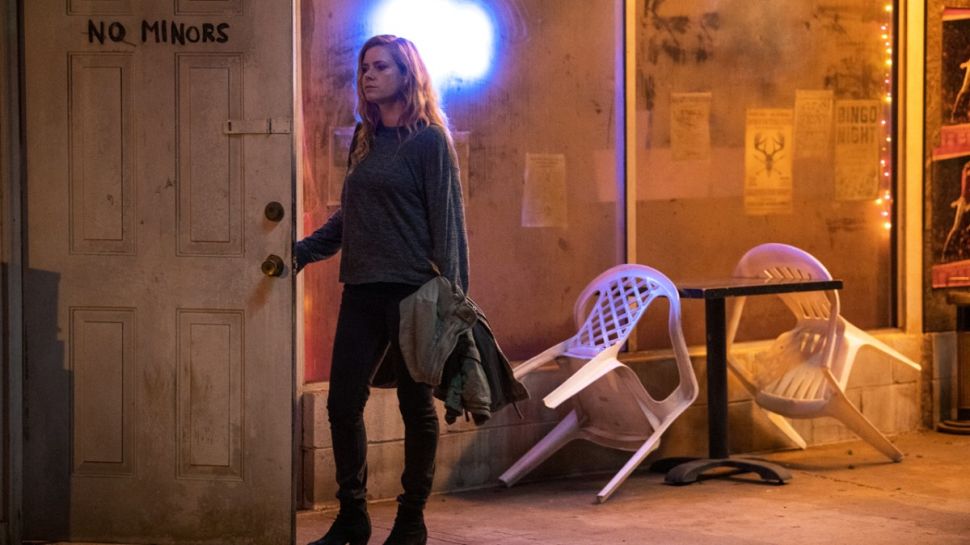 Five-time Academy Award nominee Amy Adams headlining an adaptation of best selling author Gillian Flynn's Sharp Objects on the market-leading network HBO. What else do you want from a project? The eight episode miniseries is expected to debut in June and may very well be the network's next buzzy summer hit. For those unfamiliar with the thrilling book, Sharp Objects revolves around a reporter who must confront her own past emotional and psychological traumas when she returns to her hometown to investigate a grisly murder. Why even bother with True Detective season three, HBO?
Castle Rock (Hulu, 2018)
https://www.youtube.com/watch?v=K3U7Z94NHgg
The year of 2017 belongs to Stephen King as his work was featured in five major adaptations, most notably the record-breaking It. Next year is looking pretty good for the author as well as Castle Rock will combine "the mythological scale and intimate character storytelling of King's best-loved works, weaving an epic saga of darkness and light, played out on a few square miles of Maine woodland." Executive produced by J.J. Abrams, Castle Rock features an impressive cast headlined by Moonlight's Andre Holland, who has been deserving of a lead role for quite some time now. We're all in on this King Universe-spanning interconnected thrill ride.
Unsolved (USA Network, 2018)
https://www.youtube.com/watch?v=WAnECfWU3XE
Pop culture has an understandable fascination with the murders of legendary hip hop icons Biggie Smalls and Tupac Shakur. They were both gunned down in their mid-20s at the height of their respective fame and in the midst of a coastal feud. Their story is that of a modern day Shakespeare drama that ended in true tragedy. Unsolved: The Murders of Tupac and The Notorious B.I.G. will chronicle the two major police investigations into their still-unsolved murders and tap into the current obsession with the true crime genre.
Maniac (Netflix, 2018)
Hey, remember when we mentioned Cary Fukunaga? Well, he's got another television show coming next year and this one sounds equally as good. Maniac is a dark comedy that will stretch for 10 episodes and star Jonah Hill and Emma Stone (who worked together on 2007's Superbad). The series revolves around the fantasy worlds of two patients of a mental institution, which opens a lot of doors for the visual stylings of Fukunaga and the acting chops of Hill and Stone. It all sounds delightfully off-kilter.
The Ballard of Buster Scruggs (Netflix, 2018)
The Coen brothers are doing a TV show. There's nothing else we really need to know to guarantee our viewership. But in case you're not quite as pro-Coen Brothers as us (in which case, we judge you…harshly), The Ballard of Buster Scruggs is a six-episode anthology that will feature a revolving cast and story in each episode. The stories will be set in the frontier era of the American West and focus on characters including a singing cowboy, Oregon trail bosses, a high plains drifter and a prospector. That all fits in perfectly with the Coen's perverse sense of dark humor and drama. Is it too premature to say that this will be the best new show of 2018? You know what, we don't care: this will be the best new show of 2018.