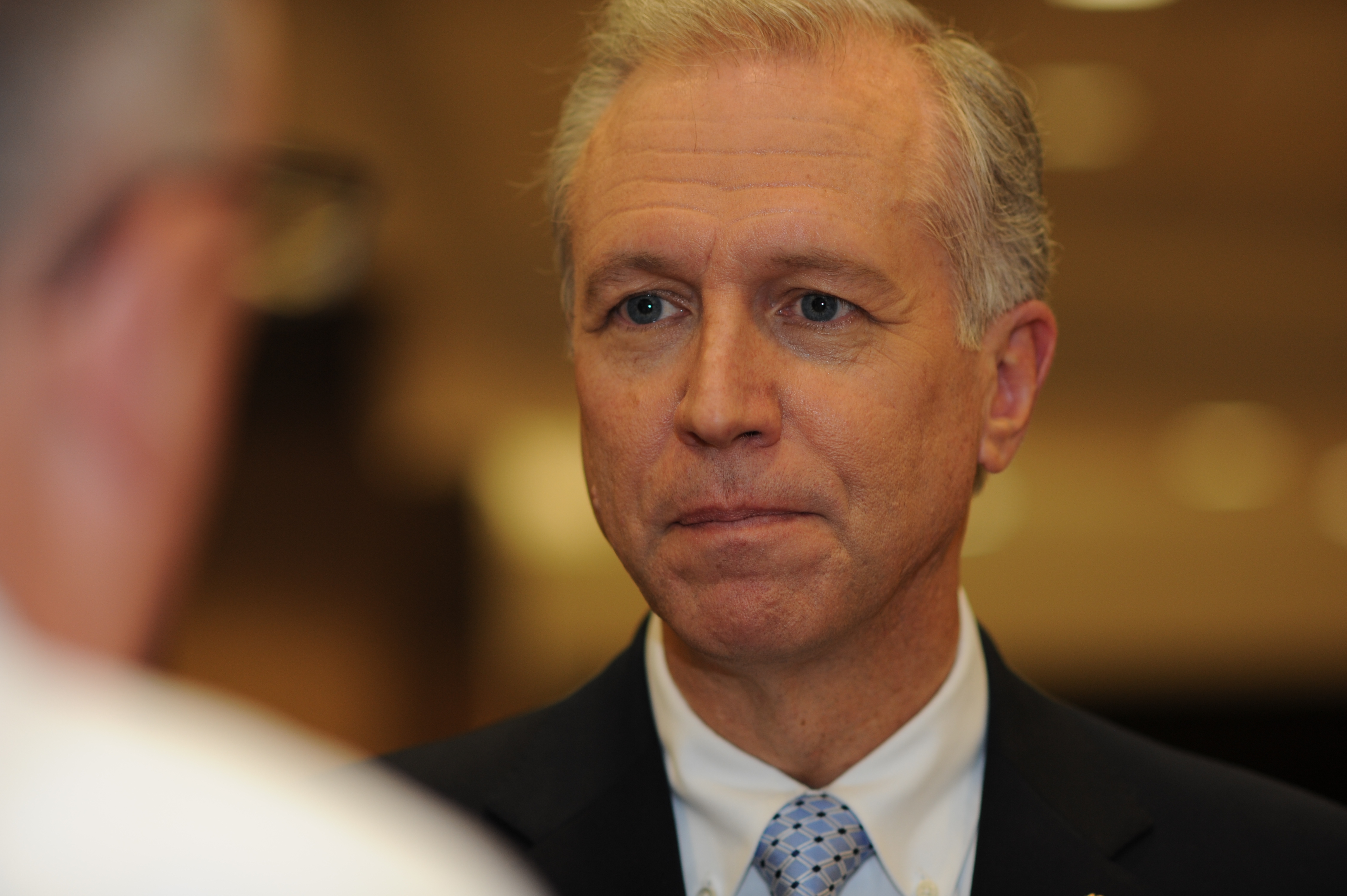 Assemblyman John Wisniewski (D-Middlesex) has filed a lawsuit against New Jersey Gov. Chris Christie and other state officials and agencies, opposing a plan supported by Christie to bond for $250 million in order to finance the remodel and relocation two state-owned office buildings in Trenton– the health and taxation buildings– as well as some other buildings around the state.
When Christie announced the plan last year, he said that the buildings were "outdated" and that the revitalization project would spur new investment into the city. But opponents like Wisniewski object to the plan, claiming that the project's financing plan violates New Jersey's Debt Limitation Clause, a provision that mandates voters approve of debt-creating projects. Rather than allowing voters or legislators to decide whether or not to move forward with the debt, the structures will be financed through bonds from the state Economic Development Authority. The EDA will be paid back by collecting rent from the agencies that will get new offices from the project.
"Once again, Governor Christie's contempt for New Jersey's voters has resulted in the Governor making an end-run around our State Constitution's requirement that voters approve state debt of this magnitude," said Wisniewski in a statement. "His disregard for both the law and the public is shameful."
State Treasurer Ford M. Scudder, the New Jersey Economic Development Authority, the New Jersey State House Commission, and the Joint State Leasing and Space Utilization Committee are also named in Wisniewski's lawsuit.
Last week, other opponents of the plan including Assemblyman Reed Gusciora (D-Mercer) announced that they were also preparing to file a lawsuit hoping to block Christie's plan to borrow the funds needed for the project.
Earlier this year, lawmakers also opposed another Christie-backed project to remodel a state building –the State House in Trenton– but that suit was thrown out in June by a Mercer County Superior Court Judge. That project will cost about $300 million and legislators like Wisniewski took issue with the financing scheme, similar to the one in place for the Trenton building project. In November, Wisniewski asked the state Superior Court to overturn the ruling on the State House renovation but work continues on the State House.
Wisniewski, a former Democratic gubernatorial primary candidate, will end his term in the Legislature when the new legislative session begins on January 9, 2018. Christie is also a lame-duck who will end his tenure as governor in mid-January.
Governor Christie's office did not immediately respond to request for comment.