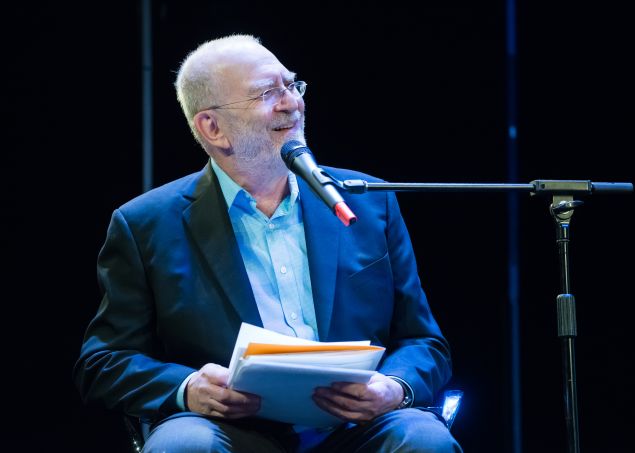 The number of powerful men brought down by allegations of impropriety continues to grow. In the latest twist, two deans of New York public radio have been removed from their shows following coworker complaints.
Longtime WNYC hosts Leonard Lopate and Jonathan Schwartz have been placed on "indefinite" leave, effective immediately. New York Public Radio, the station's parent company, said both men were being investigated over "accusations of inappropriate conduct."
"New York Public Radio takes these kinds of allegations very seriously and is reviewing these matters promptly," NYPR president and CEO Laura Walker said in a statement. "NYPR is committed to taking all appropriate steps to ensure a respectful, equitable, inclusive and harassment-free workplace for everyone."
The exact nature of the accusations was not clear, even to Lopate himself.
"I'm baffled by this," he told CNN's Brian Stelter. "It makes absolutely no sense to me. I'm sure that any honest investigation will completely clear me."
Lopate has hosted an eponymous radio program at WNYC for over 30 years. Mary Harris, who hosts WNYC's health show Only Human, is filling in for Lopate starting today.
Schwartz hosts The Jonathan Channel, a program of "Great American Songs." He also hosts several weekend shows on WNYC. The station has not yet determined who will replace him.
The news about Lopate and Schwartz comes just days after sexual harassment allegations surfaced against former WNYC host John Hockenberry, who retired from his show The Takeaway in August. A female producer said Hockenberry forcibly kissed her in 2011 during a conversation about work. Another female co-worker said Hockenberry wanted to get a hotel room with her.
But it was Suki Kim's allegations that really opened the floodgates. The female journalist wrote on The Cut that Hockenberry had messaged her persistently for a year, asking for "another dose" of her. She also reported that he made lewd online comments about members of his staff, including interns.
Hockenberry also openly clashed with his Takeaway co-hosts, all women of color who eventually left the show. He told one woman that WNYC had "a slave plantation mentality."
The station has been dealing with the fallout from these incidents, including allegations that Walker didn't act quickly enough to stop them.
"There is a great desire inside and outside the organization for accountability," WNYC news anchor Ilya Marritz said while reporting the news about Lopate and Schwartz.
NPR's Michael Oreskes, another prominent radio executive, was also ousted from his job last month after decades-old sexual harassment claims surfaced.