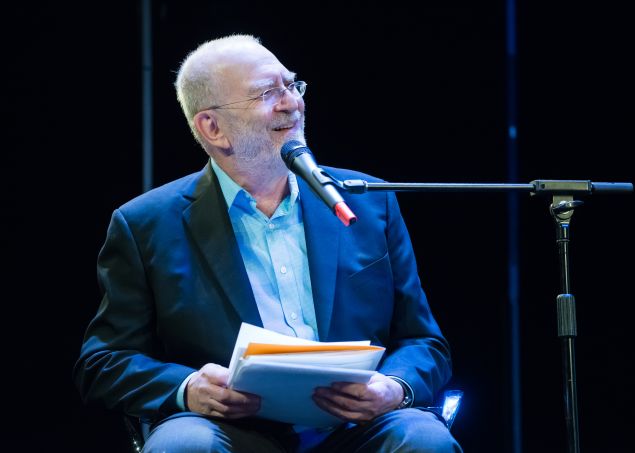 WNYC hosts Leonard Lopate and Jonathan Schwartz have been fired after two outside investigations found they had engaged in inappropriate behavior and created "an uncomfortable work environment."
The investigation found that both hosts had been accused of bullying and inappropriate behavior multiple times over the last 12 years. One former producer said Lopate, 77, called her "bosomy" after he saw her wearing a dress.
Most recently, Lopate was disciplined in February for making inappropriate remarks to staff in February. At that time, he underwent one-on-one harassment training and was warned about his improper conduct. In spite of this, he continued to engage in it.
Schwartz, 79, has been investigated and disciplined over inappropriate behavior several times. One female former WNYC host said Schwartz touched her in an unwelcome way and made a sexually suggestive comment. Another female colleague said he also frequently commented on her appearance.
Schwartz was most recently disciplined in November. As in Lopate's case, however, the bad behavior continued.
Investigators interviewed both Lopate and Schwartz, along with the employees who had accused them of wrongdoing. The duo was suspended earlier this month over these allegations and remained off the air while the investigation occurred.
"We recognize that Leonard Lopate and Jonathan Schwartz have made many contributions to New York Public Radio, and we are deeply saddened to have to take these steps," Jennifer Houlihan Roussel, vice president of communications for NYPR (WNYC's parent company), said in a statement. "But our higher commitment continues to be to ensure an inclusive and respectful environment for our staff, guests and listeners."
PBS public editor Madhulika Sikka has also been hired to assess WNYC's content division and see where employment practices and diversity can be improved.
The station's response to these allegations stands in stark contrast to the actions of The New York Times. Yesterday the Gray Lady announced that it would not fire reporter Glenn Thrush over sexual harassment claims; instead he would be suspended until the end of January and then moved to another section of the paper.
"While we believe that Glenn has acted offensively, we have decided that he does not deserve to be fired," Times executive editor Dean Baquet said in a statement.
Many female journalists balked at this decision, claiming the Times valued Thrush's deep bench of sources over the safety of his female colleagues.
The soft punishment was especially eyebrow-raising given the nature of Thrush's alleged actions. Four different women told Vox that Thrush forced himself on them and acted aggressively when they rebuffed his advances. In one case, Thrush allegedly followed a drunk 23-year-old intern on foot nearly a mile over the Key Bridge between Virginia and Washington, D.C. while she texted a friend asking for help. Then he made her cry after she resisted his advances.
Thrush also allegedly told stories in the office about the women who rejected him. One former Politico colleague who said Thrush forcibly kissed her at a Washington bar later saw him talking about the incident with male colleagues. But in his version, the woman had forced herself on him.
Many news outlets are grappling with how to punish employees found guilty of harassment. Some like WNYC choose severe penalties, while others like the Times take a more lenient approach. And no matter what top editors say, the court of public opinion will also make itself heard.
No doubt other newsrooms will have to wrestle with these issues in the coming year. We'll be watching to see how they respond.