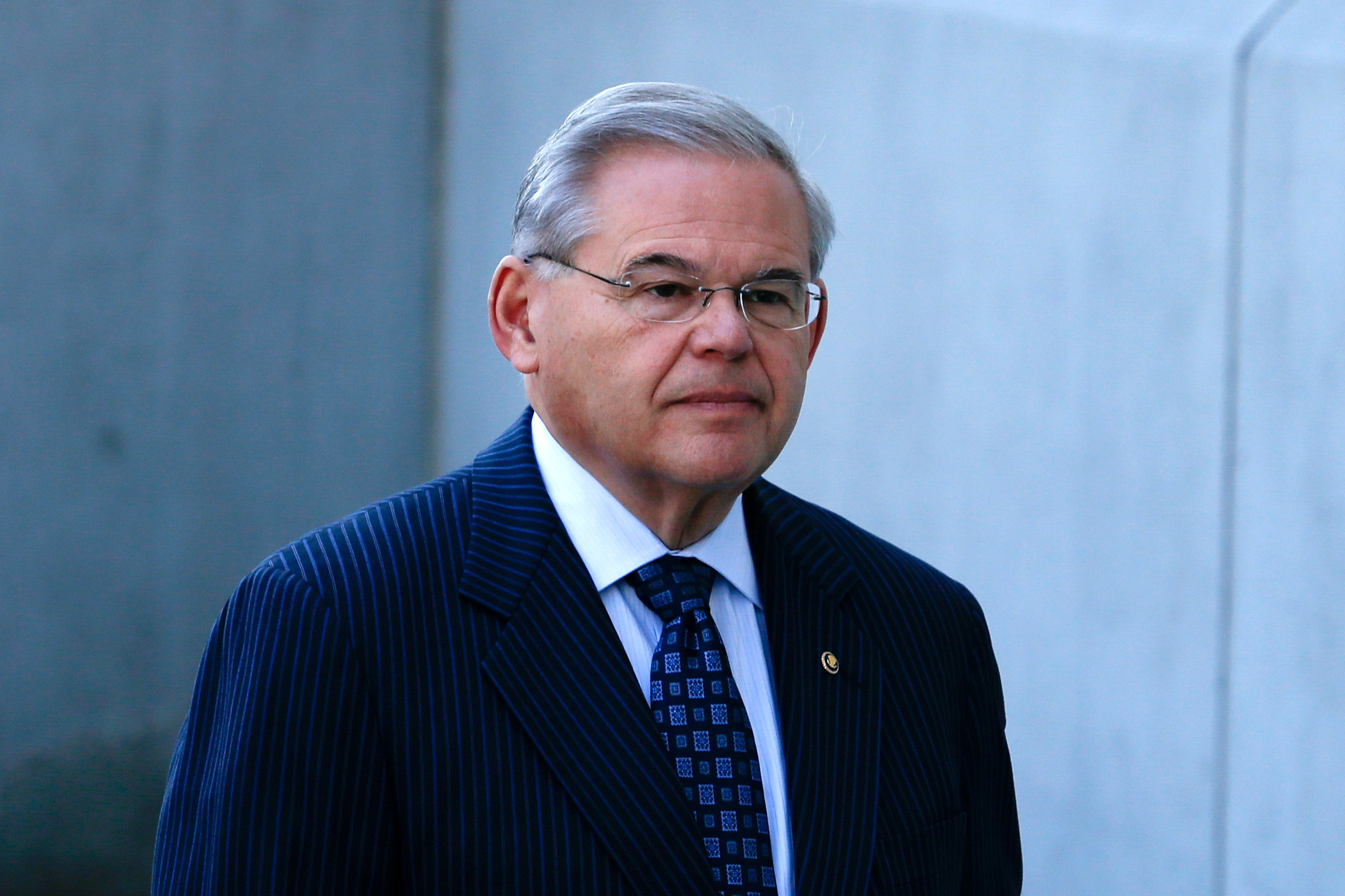 The trial of Sen. Bob Menendez ended anticlimactically in November after jurors could not reach agreement on any of the 18 counts facing the senator and co-defendant Salomon Melgen, forcing the judge to declare a mistrial.
"We cannot reach a unanimous decision," the jury told Judge William H. Walls in a note during the second week of deliberations. "Nor are we willing to move away from our strong convictions."
The trial, which stretched over 11 weeks from September to November, included charges that Menendez accepted gifts, bribes and high-dollar campaign contributions from Melgen. In exchange, prosecutors say he helped Melgen secure visas for foreign girlfriends and helped him with port security and Medicare billing issues. As they presented evidence, prosecutors recounted flights Menendez took on Melgen's private jet, detailed accounts of lavish hotel stays purchased on Melgen's dime and presented information about meetings arranged by Menendez with top government officials relating to Melgen's business interests.
A reported 10 out of 12 jurors believed defense assertions that those exchanges were part of a long friendship, not a corrupt quid pro quo. Menendez maintained throughout the trial that prosecutors were misrepresenting a close, personal bond as something nefarious.
"Friends can commit crimes together. Friends can bribe each other," prosecutor Peter Koski said during opening statements.
But "there was no smoking gun in this case," said juror Ed Norris after the mistrial was declared. Norris claimed that the senator came close to acquittal, with 10 of the 12 jurors leaning toward not guilty on all counts.
While the Justice Department has the option to retry the case, those tough odds and the staggering cost of a retrial make it somewhat unlikely that Menendez will face another trial.
For Menendez, the non-decision has been a political rebirth. Almost immediately after the mistrial was declared, New Jersey's Democratic elite began issuing announcements of support for Menendez, all-but ensuring his nomination for another term in 2018 — in a deep-blue state that hasn't elected a Republican to the Senate since 1972.
To date, Menendez has scored endorsements from Governor-elect Phil Murphy, all seven House Democrats in New Jersey's congressional delegation, the chair of the New Jersey Democratic State Committee and more.
Throughout the trial, the courtroom was a revolving door for powerful state Democrats who came to sit in the gallery and quietly offer support to Menendez. Sens. Cory Booker and Lindsey Graham were character witnesses for the senator, both vouching for his integrity.
"To those who were digging my political grave so they could jump into my seat, I know who you are and I won't forget you," Menendez said after the mistrial was declared in one of the most memorable political quotes of 2017.
Former Sen. Bob Torricelli had been reportedly asking around about jumping into Menendez's seat, but he backed off on the day Walls declared a mistrial and said he was only planning to run if Menendez resigned.
Menendez, who was indicted two and a half years ago, is already back in action in Washington, D.C. Polls show that his reputation with the public was hurt by the trial (49 percent say he should step down, according to a November poll by Rutgers-Eagleton), but Menendez has just begun his self-proclaimed "resurrection" and is focused on pushing back against the Trump administration, something that he hopes will earn back trust among liberal-leaning New Jerseyans.