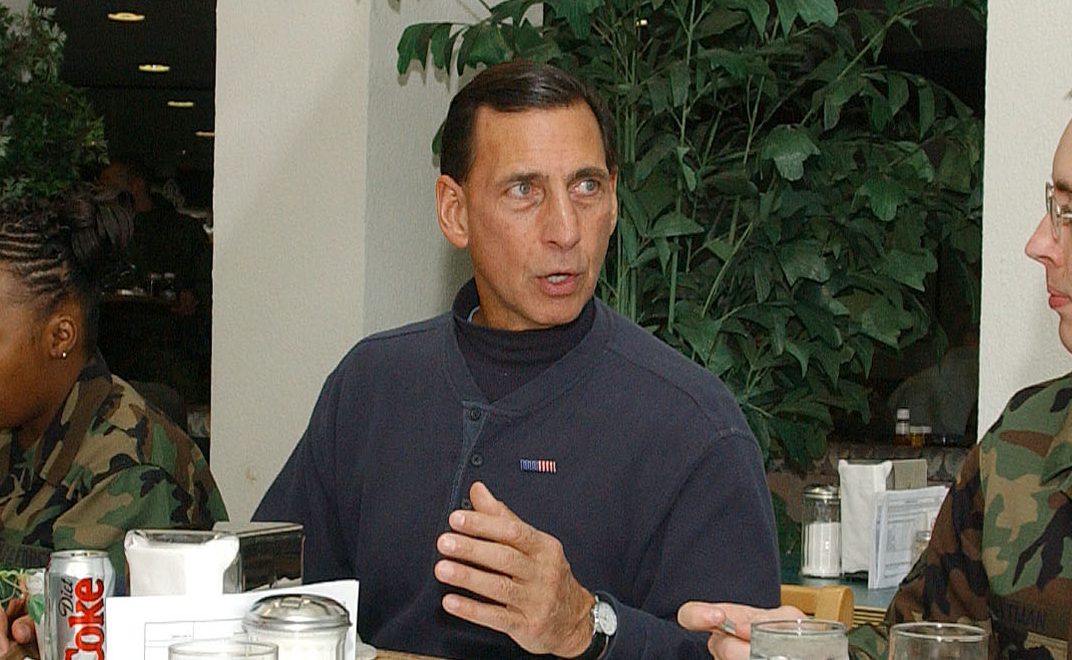 Republicans were already facing a challenging year in 2018, with Democrats lining up to run against several congressmen in New Jersey, even in districts considered safe GOP territory.
But the surprise retirement of Rep. Frank LoBiondo (R-2) sets up what will likely be a high-voltage contest next year for his South Jersey seat. And perhaps more than any other GOP-held district, the Democrats look poised to flip the seat.
That's because Democrats are already lining up behind state Sen. Jeff Van Drew, a centrist Democrat who is renowned for his constituent services and for being a champion of local issues in Cape May County. He has the backing of South Jersey power broker George Norcross and all eight Democratic county committee chairs within the 2nd district. That support means Republicans will likely have to spend big to hang onto the seat.
Republicans, meanwhile, are still searching for a candidate. The National Republican Congressional Committee has spoken with several potential candidates, but no one has emerged as a clear frontrunner — or even jumped in the race for that matter. Assemblyman Chris Brown – the only Republican in the country to flip a seat in the November election — may have been the GOP's best choice, but he turned the NRCC down. Atlantic City Mayor Don Guardian is openly expressing his interest in the seat, but he just lost his re-election against City Councilman Frank Gilliam. Other potential candidates include Former Assemblyman Vincent Polistina and Hammonton Councilman Mike Torrissi Jr. Not exactly Republican rock stars.
LoBiondo, a moderate Republican who has represented the South Jersey district for 22 years, announced he won't run for re-election in the middle of Election Day — and it hit the state's political class like a bomb. One could say he was the first New Jersey GOP casualty of the Trump era. While he said his retirement had nothing to do with his electoral prospects – he won re-election last year by a 22-point margin – he cited the increasing political polarization in Congress in announcing his decision. LoBiondo is one of 31 GOP House members who have decided to run for re-election or seek another office.
First elected to Congress in 1994, LoBiondo was a popular incumbent who scared away most prominent South Jersey Democrats – including Van Drew — from running for the seat. His exit reshapes the political dynamics in a district where registered Democrats outnumber Republicans by 15,644 voters. President Trump carried the 2nd district last year, but former President Barack Obama won the district in 2008 and 2012. The Democratic Congressional Campaign Committee has the 2nd district in its crosshairs as it tries to seize on Trump's deep unpopularity in New Jersey and pick up seats in the House.
Two other Democrats have announced campaigns for the 2nd congressional district: Tanzie Youngblood, a retired teacher, and Sean Thom, a school administrator. Thom complained in a letter to the Democratic National Committee that Van Drew, who voted against gay marriage and gun control measures, isn't really a Democrat. But Van Drew's conservative leanings probably bode well for him in what he calls the "deep south" of New Jersey. The 2nd district includes all of Salem, Cumberland, Cape May and Atlantic counties, as well as portions of Gloucester, Camden, Burlington and Ocean counties.