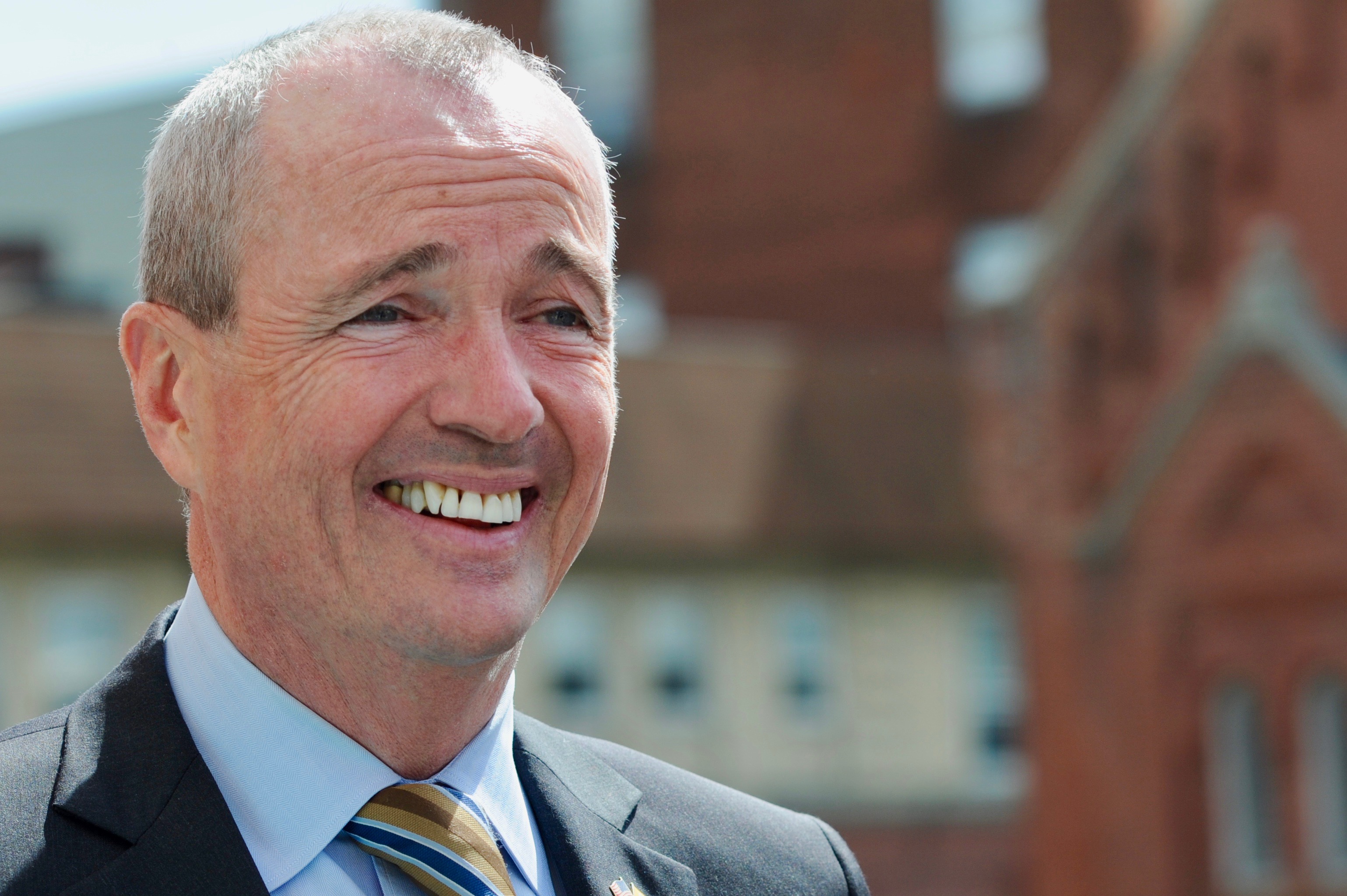 In some ways, the governor's race was over before the year even started. Phil Murphy had already put away his toughest competition by the time the calendar turned to 2017, forcing Senate President Steve Sweeney and Jersey City Mayor Steve Fulop to cancel plans for gubernatorial campaigns.
But the first-time candidate still had to take care of business in 2017, fending off a B-list of primary challengers before cruising to victory over Chris Christie's lieutenant governor. He transformed himself from virtual unknown to the next governor of New Jersey with a methodical brick-by-brick effort.
The Needham, Mass., native hired some of New Jersey's top political talent and locked up every major endorsement. He spent millions from his personal fortune built up over two decades at Goldman Sachs. And he surprised many with his campaign's heavy liberal bent, sounding more like Bernie Sanders than an ex-Wall Street bank executive.
Murphy, 60, beat Republican Lt. Gov. Kim Guadagno by 14 points in getting elected the 56th governor of New Jersey. He will be sworn in on Jan. 16.
Murphy promised everything to everyone during the campaign, and his challenge now will be finding the money while managing the state's already shaky finances. He vowed to raise taxes on the wealthy, boost funding for education and public worker pensions, legalize and tax marijuana, institute a $15 minimum wage and move toward universal access to preschool education and tuition-free community college, among many other Democratic priorities that Christie vetoed or ignored for eight years.
He wants New Jersey to be "the California of the Eest Coast," as he put it.
To cover the cost of his many campaign promises, Murphy expects to raise taxes on wealthy individuals (including himself) and large corporations to the tune of $1 billion a year. He would round up another $300 million by taxing legal weed, and realize savings of $80 million to $100 million by overhauling health care plans for public workers. But some budget analysts say that may not be enough money to pay for all Murphy has promised. And Sweeney is already pumping the brakes on plans to raise taxes on millionaires. Welcome to life in Trenton, Mr. Murphy.
Although he never held elected office, Murphy proved to be a calculating political tactician. After 23 years at Goldman Sachs, he became finance chairman of the Democratic National Committee from 2006 to 2009. After that successful stint fundraising for Democrats, former President Barack Obama named Murphy ambassador to Germany, where he served from 2009 to 2013.
He established a nonprofit, New Start NJ, now chaired by his wife Tammy, that gave him an entrée into the state's policy debates and a vehicle to start making connections with stakeholders and political leaders. Upon returning from Germany, he quickly sought counsel from Julie Roginsky, a seasoned Democratic strategist who had worked several big New Jersey campaigns, and the political advertising shop Message and Media. He hired a veteran of several big statewide races, Essex County Freeholder Brendan Gill, as his campaign manager.
Murphy also used his personal wealth to overwhelm his opponents, donating handsomely to Democratic county and municipal committees to build alliances and spending $16 million of his own money to assure his chances of victory in the June primary. That fueled a state-record $42 million in spending during the gubernatorial primary.
In the general election, Murphy painted Guadagno as a clone of Christie, frequently mentioning both names together to never let the Republican nominee escape her boss's shadow. He staunchly opposed everything coming out of Trump's mouth and administration, at one point alluding to Nazi Germany.
Although his campaign stumbled at times, Murphy stuck to a script that resonated with voters, promising to build a "stronger, fairer economy" and stand up to Trump with a "steel backbone."
He also got a lot of help in the home stretch. Obama, former President Bill Clinton, former Vice President Joe Biden and other prominent Democrats stumped for Murphy on the trail in recent weeks, and former Secretary of State Hillary Clinton endorsed and fundraised for him in New Jersey.
Despite those establishment ties, Murphy's campaign ran far to the left and never tried to walk back to the middle. The resulting policy platform not only helped insulate Murphy from primary attacks over his Goldman Sachs history, it was apparently a big hit with voters in the general election Tuesday.
And it could give Murphy a platform to play a prominent role on the national stage, as Democrats look for a model on how to navigate through the Trump era. After New Jersey soured on Christie in part because he ran for president, state residents could have another ambitious politician on their hands.