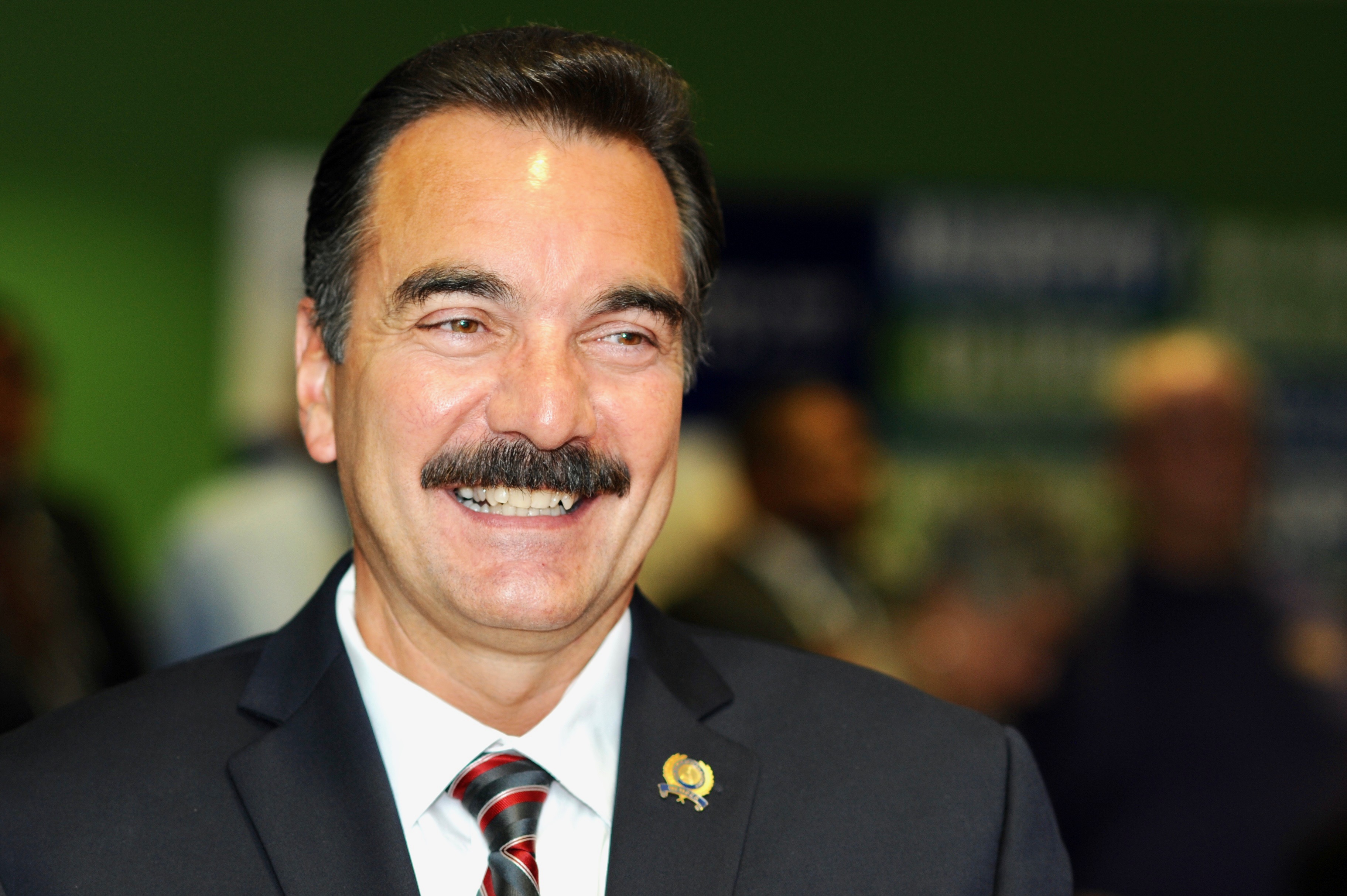 It all smacked of déjà vu.
The Democratic party bosses installed Sheila Oliver as the Assembly speaker in 2010, but by 2014, she wasn't playing ball as much in getting their backroom deals with Gov. Chris Christie through her chamber. She was out.
In came Vincent Prieto. A Hudson County code construction official and assemblyman, Prieto was drafted to be a more deal-friendly speaker. But, as in the Oliver years, the deals were mostly being cut by Christie and Senate President Steve Sweeney of South Jersey.
Prieto began to distance himself. He began to undercut Christie and Sweeney's plans. And this year, he paid the price.
A state takeover of nearly-bankrupt Atlantic City? Too unfriendly to public worker unions and their collective bargaining contracts, Prieto said, proposing an alternative to the Christie-Sweeney plan. The Assembly failed to pass it.
A new plan to ramp up funding for public education? Too generous to some districts and too punitive to districts like Hudson County's Jersey City, Prieto said, offering an alternative to Sweeney's plan. Sweeney eventually got most of his plan in the state budget.
A proposal to raid the reserves of Horizon Blue Cross Blue Shield and use around $300 million to combat the opioid epidemic? Too rapacious and dangerous, Prieto said. He stayed firm even as Christie shut down state government for three days in July. He went against his own party, which was eager to cut a deal with Christie to raid Horizon, sign a budget, and end the shutdown.
"Any member who does not vote for this budget will be hurting working families, and if they want to shut down state government, they will be responsible for putting thousands of New Jerseyans out of work and closing vital programs and assets such as state parks, motor vehicle agencies, general assistance and unemployment offices," Prieto said.
It was one of the only times when Prieto staked out his ground and won, a flash of what could have been.
South Jersey Democrats had grown fatigued with Prieto's leadership style. As the Hudson County Democratic chairman, Prieto also was one of the key players who endorsed Phil Murphy for the governorship and cut off Sweeney's path to the nomination in 2016.
Meanwhile, Democrats in Central Jersey saw an opportunity to move in on Prieto and wrest the Assembly speakership from North Jersey's hold. Assemblyman Craig Coughlin began to round up support to oust Prieto. South Jersey power broker George Norcross was all in, and so was Middlesex Democratic Chairman Kevin McCabe.
A rare and public battle for the speakership ensued over several months leading up to November's election. Coughlin announced in May that he had enough support to topple Prieto after the elections. Prieto sidelined some detractors in the Assembly and the top political operative running Assembly races. He brought in his own fundraiser and tried to flip some Republican seats to maintain an edge over Coughlin. His allies emphasized that Prieto was the only minority in a Murphy-Sweeney-Prieto equation, while the Murphy-Sweeney-Coughlin equation meant a Democratic government led by three Irish white guys.
But he came up short. Coughlin won over most of the Essex County delegation, which had been Prieto country. After the elections in November, Prieto waved the white flag and endorsed Coughlin. Prieto was gracious — sort of.
"I would like to thank the members of the General Assembly for their support over the years, particularly the members in Hudson, Bergen, Passaic, Essex, Mercer and elsewhere who stood by me during a difficult time, as well as my staff for their hard work," Prieto said, conspicuously leaving out Middlesex County and South Jersey.
The buzz since the election has been that Prieto, an early and staunch Murphy supporter, will win a plum appointment to the state's Sports and Exposition Authority. He only has a few years left before he qualifies for a full pension.