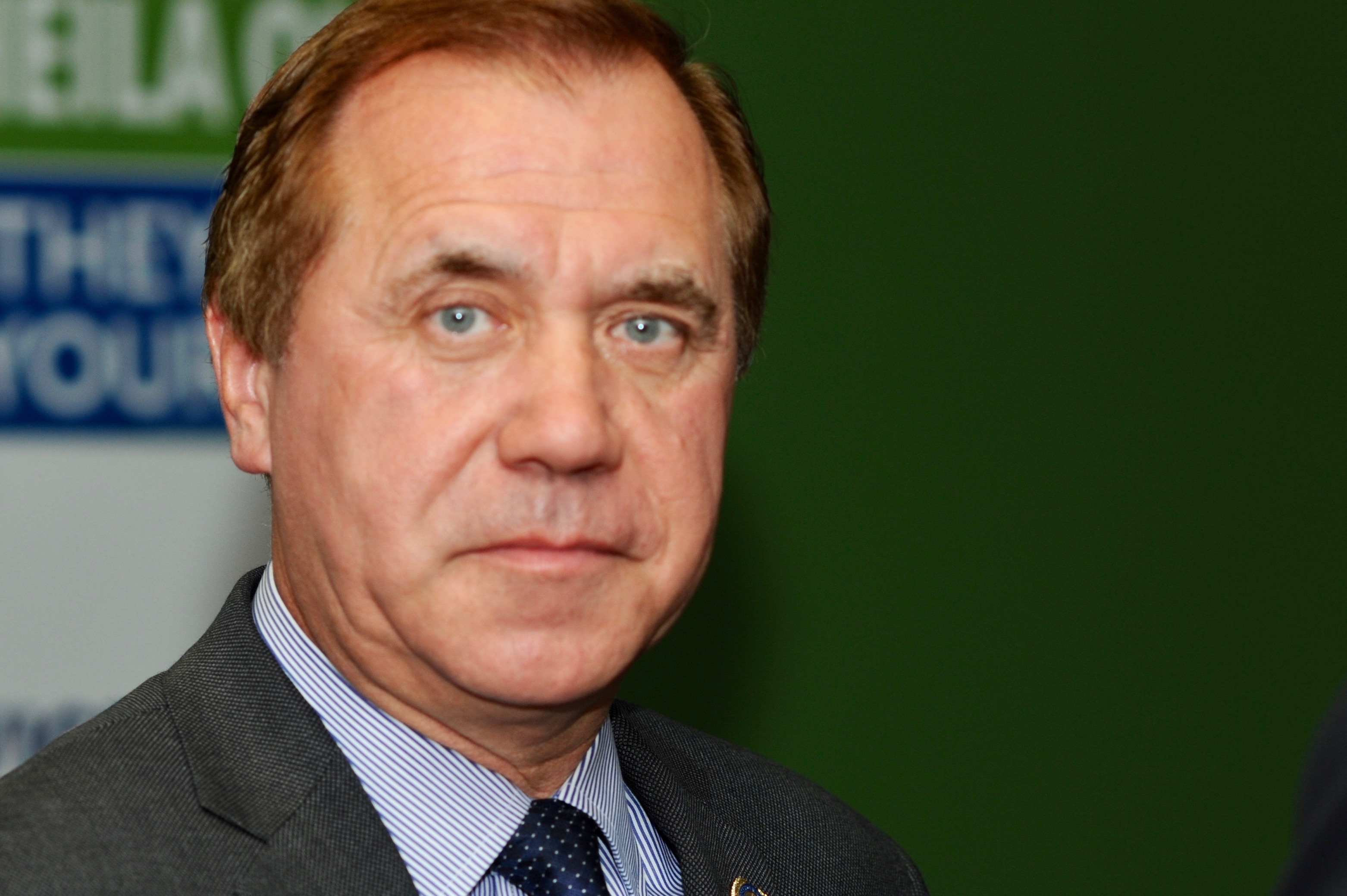 For the first time in many years, the Assembly won't be run by someone from the north or south.
Assemblyman Craig Coughlin will give Central Jersey a seat at the leadership table when he takes the speaker's gavel on Jan. 9. His ascension to the speakership marks a seismic change in New Jersey politics, as the traditional power-sharing agreement for the last eight years has been to select a speaker and Senate president from either north or south. Central Jersey is a growing region that some Democrats complain often gets overlooked.
Coughlin, a Woodbridge lawyer first elected to the Assembly in 2010, will be the latest speaker to benefit from a deal struck by party bosses. South Jersey power broker George Norcross soured on current Assembly Speaker Vincent Prieto, who ironically rose to the speakership in 2014 after Norcross soured on Sheila Oliver. Prieto clashed with Senate President Steve Sweeney on issues such as school funding, a takeover of Atlantic City's finances and the Democratic primary for governor last year.
Backed by Democrats in Central and South Jersey, Coughlin took the rare step this spring of revealing a list of supporters endorsing him over Prieto. He was later backed by Essex County Democrats, padding his lead over Prieto. But the speaker hung on, seizing control of the Assembly Democrats' campaign arm and banking on a series of unlikely Election Day outcomes that would have changed the math in his favor.
Coughlin made sure that didn't come to pass. He raised hundreds of thousands of dollars for Assembly Democrats in the competitive 2nd and 16th districts. Incumbent Assembly members Joann Downey and Eric Houghtaling (both D-Monmouth), Vince Mazzeo (D-Atlantic) and Andrew Zwicker (D-Mercer) all won re-election, and Democrats John Armato and Roy Freiman won seats in the 2nd and 16th districts, respectively. When the slow-burning, behind-the-scenes battled ended, Coughlin finished with a majority of the Assembly's 54 Democrats committed to him.
Meanwhile, Coughlin was racking up the public contracts. While publicly running for speaker, he opened a new law firm — Rainone Coughlin Minchello – which got contracts with at least a dozen public entities worth at least $1 million this year, according to public records. He got work from across the state, from his home county's improvement authority to contracts with Newark and Trenton.
What the new power dynamics in the Legislature will look like in practice is not yet clear. Sweeney was re-elected by his caucus to be Senate president, leaving North Jersey on the sidelines in the legislative leadership. Coughlin may be more favorably disposed toward South Jersey Democrats than Prieto, possibly giving Norcross a complete legislative check on Governor-elect Phil Murphy. Sweeney is signaling he may abandon plans to raise taxes on millionaires, a key Murphy priority.
Coughlin still hasn't specified his plans on big ticket items, including whether his chamber will raise taxes on millionaires or legalize marijuana. Offering a glimpse into his agenda during a news conference after the election, Coughlin said he would seek to pass some measures Gov. Chris Christie vetoed, such as "sane gun control" that limits magazine sizes for some firearms, equal pay for equal work and an expansion of paid sick leave.