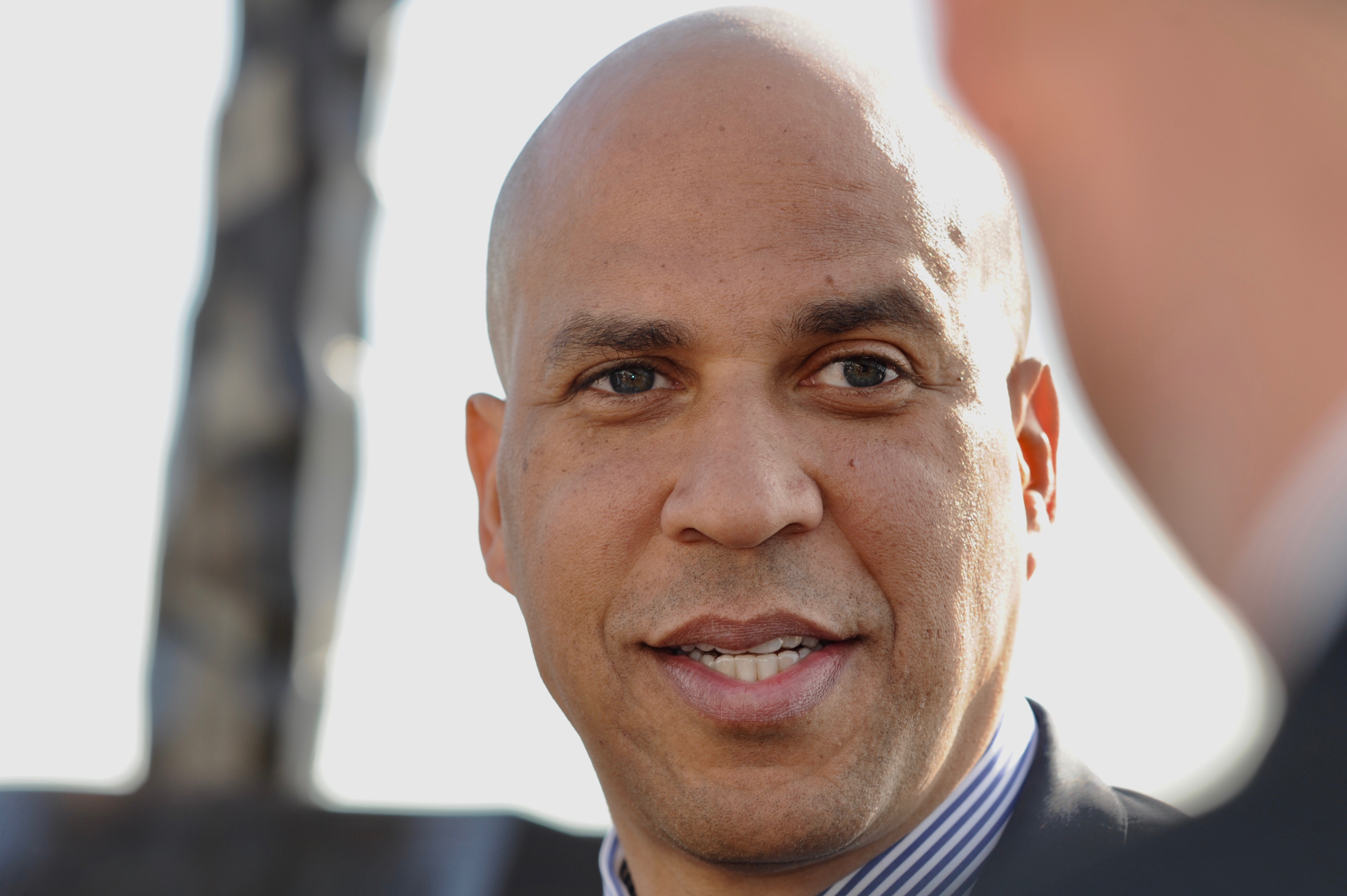 Sen. Cory Booker introduced a bill to legalize marijuana at the national level, became one of the harshest critics of Attorney General Jeff Sessions and invested significant political capital in Doug Jones, the once long-shot Alabama Senate candidate who in December became the first Democrat to win the seat in 25 years.
None of that has to do with a 2020 presidential run, according to Booker. But, regardless of whether Booker has higher office in his sights, 2017 has marked a smooth ascension for Booker onto the national stage, allowing voters to see him as something other than the Twitter-famous mayor of Newark and elevating his profile to a key figure in the Democratic Party with substantive and progressive policies in his quiver.
That ascension comes at a time when the party is changing and reimagining itself after massive national losses in 2016.
Booker, 48, started his year at a Senate hearing testifying against Sessions's nomination to be attorney general, breaking a long-standing tradition of senators not speaking ill of their colleagues in such hearings. But Booker said that the Alabama Republican was unfit for his position due to an inability to uphold equal rights for all American citizens.
Booker's effort to legalize marijuana is a direct contradiction of Sessions, who wants to clamp down on states that have legalized the drug. And Booker also has a bill to protect Special Counsel Robert Mueller, who is investigating ties between Russia and President Trump's campaign, from being fired.
He has also called on Trump to resign due to the allegations of sexual assault and misconduct from the president's past.
"I just watched Senator Al Franken do the honorable thing and resign from his office. My question is, why isn't Donald Trump doing the same thing — who has more serious allegations against him, with more women who have come forward? The fact pattern on him is far more damning than the fact pattern on Al Franken," Booker said.
Booker's primary argument for the decriminalization and legalization of marijuana is not the tax revenue that such a move could generate, but the positive change that new drug enforcement policies could bring to black and Latino communities that face harsher punishment for low-level drug charges than white counterparts, despite similar rates of use in all communities.
In September, Booker joined with high profile Democrats to sign on to a single-payer health care bill backed by Vermont Sen. Bernie Sanders. The "Medicare for all" bill puts Booker in the company of some of the biggest Democratic names in the Senate including Sen. Elizabeth Warren (D-Mass.), Sen. Kamala Harris (D-Calif.).
Booker — a friend of Al Franken, the Minnesota senator who will leave the Senate after colleagues called on him to resign following misconduct allegations — said that everyone in positions of power should be held to a higher standard. And he traveled to Alabama to campaign against Roy Moore, the Republican candidate who was accused of sexual misconduct with multiple minors.
Booker's support likely helped nudge Democrat Doug Jones over the top in the Alabama race, which ended 50 percent to 49 percent with disproportionately high black turnout.
"This has got to stop and we should not tolerate an environment where people continue to persist in positions of power even though women have come forward with compelling and true stories about how these individuals are harassers," Booker said at a December event with Sen. Bob Menendez and Governor-elect Phil Murphy.
For national political watchers, Booker's 2017 shows a senator actively painting himself as the moral and intellectual antithesis of the GOP, something that could resonate in the next presidential election. Not that Booker is looking to 2020.