Each month, hundreds of new mascaras, creams, lipsticks and shampoos pour into the crowded beauty market. And each month, we do the hard work of sifting through them to bring you the best of the best. From five new Dior serums to Ouai's anti-frizz hair sheets that are so easy to use you can whip them out mid-subway-ride, these are the beauty buys you need to know this January.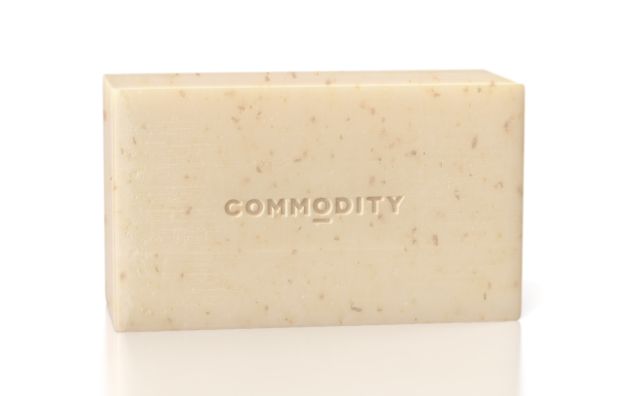 Commodity became a household name from the brand's unisex, minimalist artisanal fragrances—and their recently launched body products follow this winning formula. While $24 seems high for a bar of soap, the fresh, uplifting scent of this one, combined with the gently exfoliating oatmeal it contains, makes your shower feel fancy—and that's something to splurge on.
Generally speaking, you can't go wrong with Tatcha, and their new cleanser is no exception. Ground fibers from the Japanese luffa fruit gently buff away dead skin cells, while silk-derived amino acids cleanse and smooth the complexion. It's perfect as a daily cleanser for oily skin types, though anyone will enjoy its gel texture as an ultra-light scrub.
This primer does it all. It calms redness, contains the strength of an anti-aging skincare product, and gets you glowing with pearlescent pigments. The blurring action of this latter element makes it a perfect base for makeup.
Sunday Riley's product line has grown slowly but steadily—and now devotees can treat their eyes to the Sunday's sophisticated formulations. This eye cream works to eliminate fine lines (thanks to smoothing horse chestnut extract) and dark circles (via caffeine and Brazilian ginseng root), so you don't have to choose between these two most common concerns.
Having started (and finished) a prolonged sheet mask phase a few years ago, it takes a lot to get me excited about a new one—but this one, from new and natural brand Snowfox managed to do just that. A hefty dose of peppermint oil is the main differentiator here—it keeps the mask icy cool even 20 minutes into wearing it. But it does more than just add sensorial appeal. This natural extract turns out to be chock full of vitamins and minerals. Aloe is the other key here, helping heal the skin and promote cell renewal.
Dior beauty is killing it. Case in point: this new moisturizer and five corresponding serums and boosters. Pick your main concern, or cocktail a few—there's Glow Booster, Plump Filler, Lift Sculptor, Redness Soother, and Matte Maximizer. The Age-Delay Advanced Creme is filled with antioxidants and is made to work in synergy with the serum collection.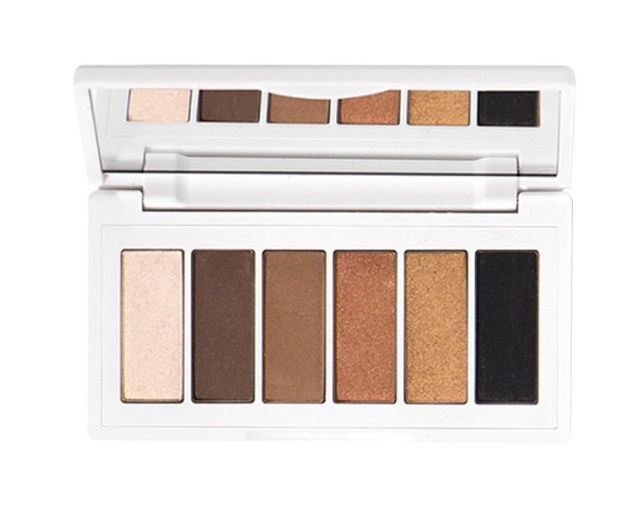 The first month of 2018 has proven that natural beauty products not going anywhere. And now, the color cosmetics branch of the market is here to prove itself. Enter Ere Perez's new palettes, stocked at Credo Beauty. The shadows themselves are made with soothing chamomile—a treat for the delicate eye area—but don't sacrifice much on color payoff. Small and super portable, these compact palettes don't waste space.
Tiffany Masterson's newest addition to the Drunk Elephant lineup is this lightweight moisturizer which is essentially a protein powder for your face. A potent blend of plant-based peptides signal the skin to produce collagen, so your complexion looks full and youthful.
In spite of working in beauty for around five years now, I wouldn't trust myself to apply lipstick in the back of a moving car, or anything fancy like that. With these new 16-hour-wear Marc Jacobs lip crayons, though, that might change. Each bold shade feels almost gel-like, but wears like a matte, but not flat, liquid lip. The only hard part is choosing a shade.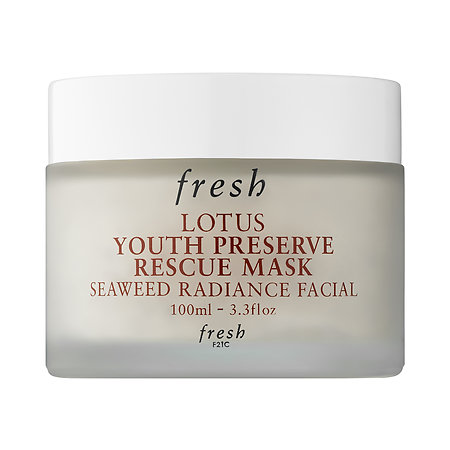 This five-minute mask does it all—and fast. Like a facial in a jar, it's made from Fresh's signature ingredients from the Lotus flower, including the plant's gently buffing seeds. Working to hydrate, clear congestion, soften and brighten, this mask lets you skip the long morning routine and just fly out the door.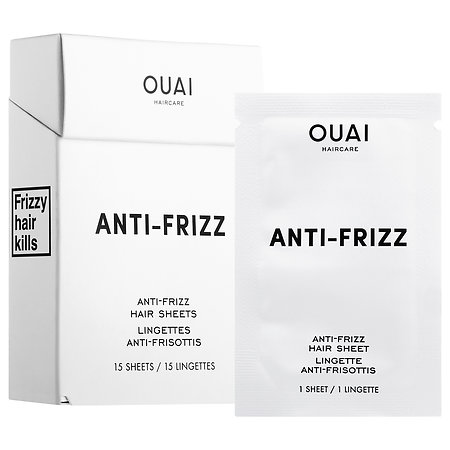 These tiny, individually wrapped hair sheets make it easy to literally wipe away static, no matter where you are.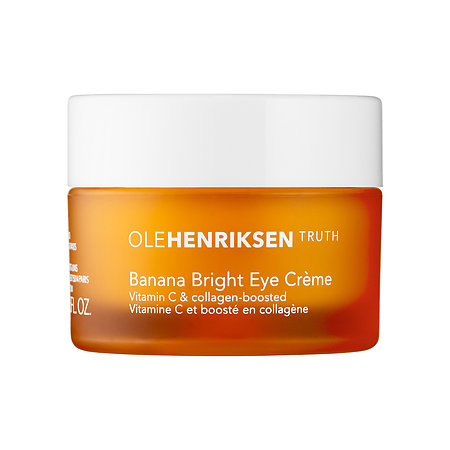 This new eye cream gets its name from banana powder—an old, MUA-standby used to color correct with a pale yellow tint. This lightly tinted cream might not replace your concealer, but it could help you need less of it. It falls into Ole Henrikson's Truth line, the components of which are all packed with brightening, antioxidant vitamin C.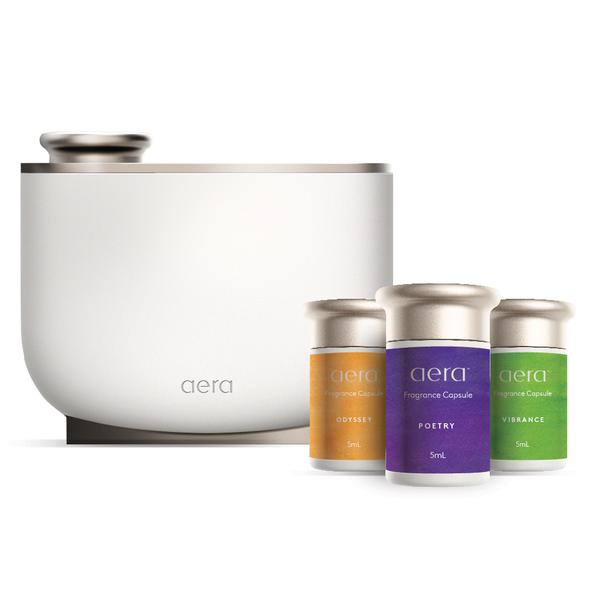 You might have already heard of Aera—the fancy, app-controlled home fragrancing device that basically makes an oil diffuser look like a centuries-old relic. The company's new offering makes the tech more affordable. For $109, you get the beginner's edition with three trial-sizes of the swappable fragrance cartridges.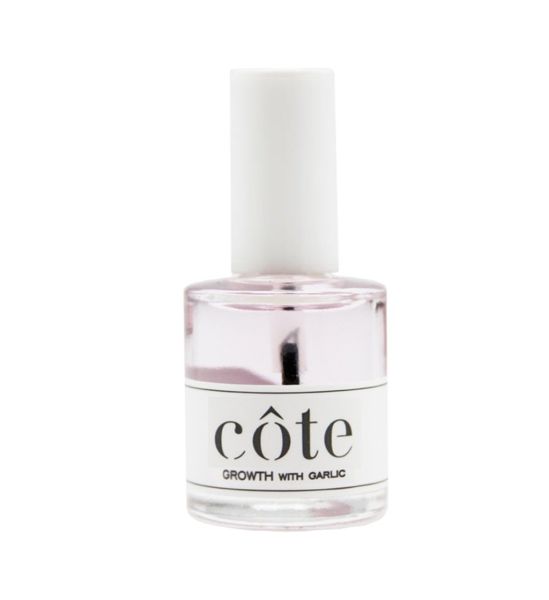 Using a (magically!) odorless garlic extract, this nail treatment helps encourage nail growth and strength, while also helping to erase signs (yellow discoloration, to be exact) of manicures past.

NARS' new foundation is here to tell you that not all longwear foundations have to be super-heavy or suffocate your skin. This new formula, at once, wears for 16 hours and is still lightweight. It stays intact all day, keeping it's natural, skin-like finish, too.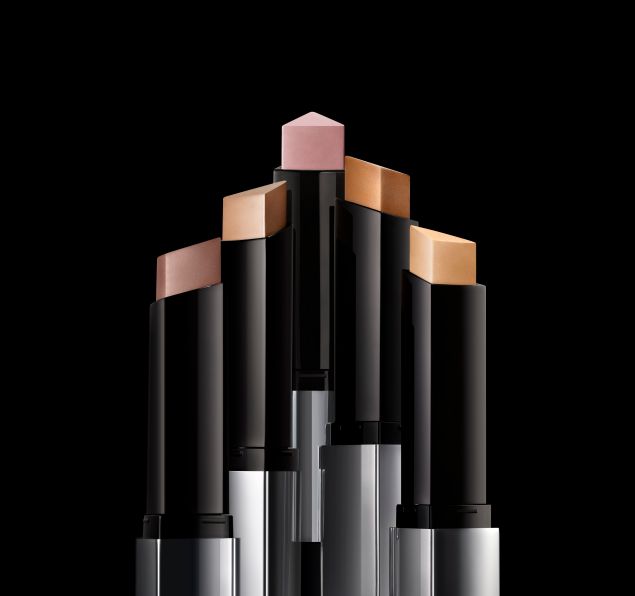 There are five shades of this new creamy, highlighting stick ranging from the pale, subtle champagne flash to a deeper bronze. All come in Hourglass's signature-sleek packaging and have triangular bullets for precise application.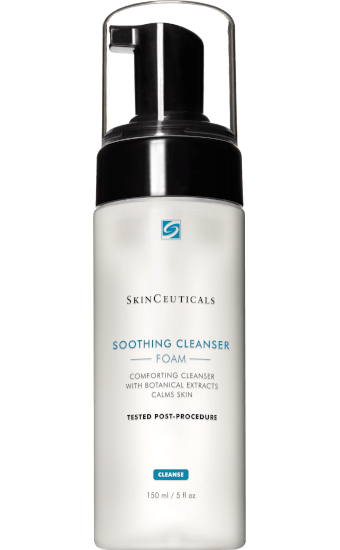 This gentle, foaming (but soap free!) cleanser was tested and approved for post-procedure use (i.e. you can use it in the aftermath of say, a chemical peel), but it makes a nice wash for everyday use, too. It's hydrating and soothing thanks to ingredients like glycerin and cucumber extract.
Sara Spruch-Feiner writes about beauty, fashion and wellness, but here at the Observer you can find her talking about the newest beauty launches. Check back each month for her favorite new product launches. Find her at @sarajanenyc.