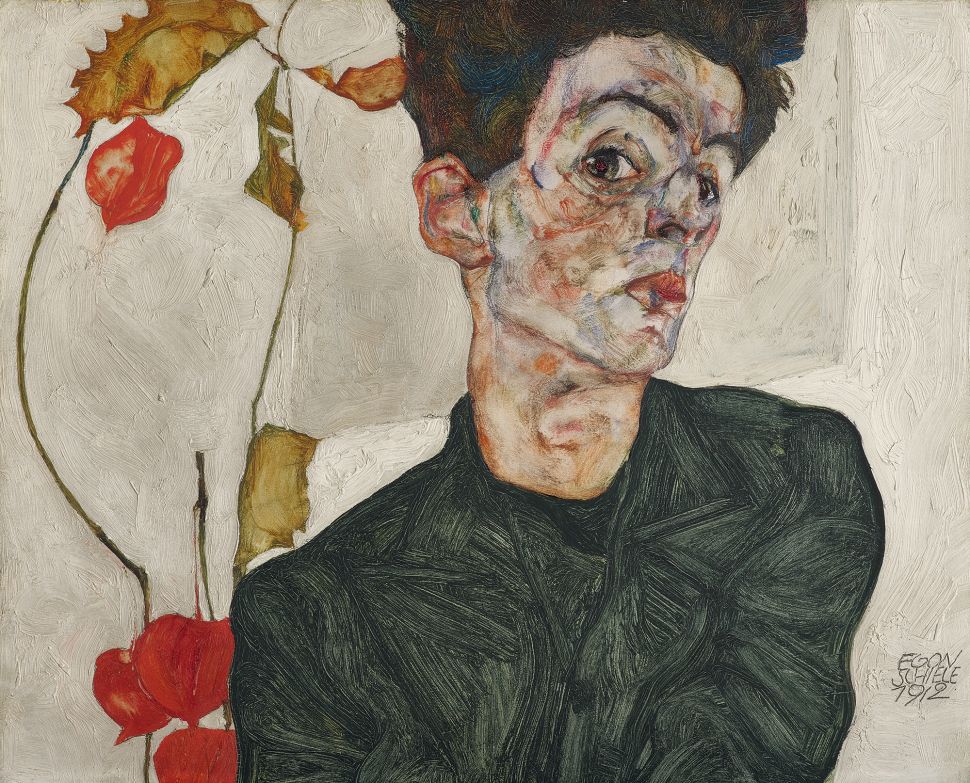 One thing is for sure in 2018: there's no shortage of good art to see. From the first major U.S. exhibition of long-overlooked abstract painter Hilma af Klint and the biggest U.K. show of pioneering video artist Joan Jonas, to the passionate paintings of early 20th century Viennese modernist Egon Schiele and the world's first space sculpture by contemporary artist Trevor Paglen, here are 12 shows opening across the globe—and beyond—that you won't want to miss.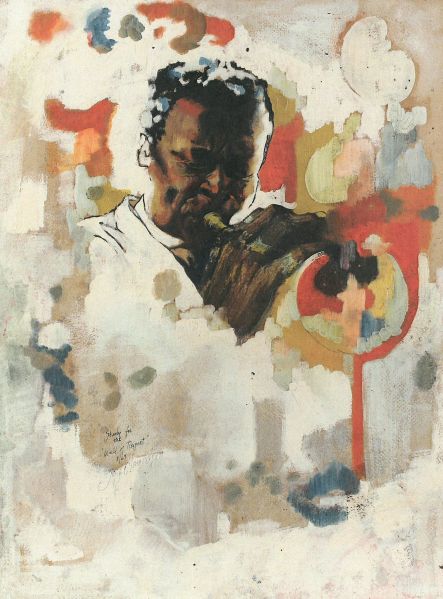 Organized by London's Tate Modern and making its U.S. debut at Arkansas's Crystal Bridges Museum of American Art, this critically acclaimed exhibition spotlights the pivotal (but long-overlooked) contributions of black artists to 20th century American visual culture through the wide-ranging works of over 60 artists such as Romare Bearden, Martin Puryear, Faith Ringgold, Betye Saar and Alma Thomas.
Sheila Hicks
February 7–April 30
Centre Pompidou
Paris
Sheila Hicks studied under Bauhaus bigwig Josef Albers and was encouraged in her textile artistic pursuits by his wife and fellow fiber artist Anni before she moved to Mexico in the 1960s. It was there she was inspired to incorporate non-Western craft traditions inter her European modernist designs. Part of the Pompidou's 40th anniversary year of programming, this survey of the now long-time Paris-based artist showcases the her vibrantly colored and elaborate designs that fuse fiber and sculpture together alongside a host of rarely-seen archival footage of Hicks' travels and influences.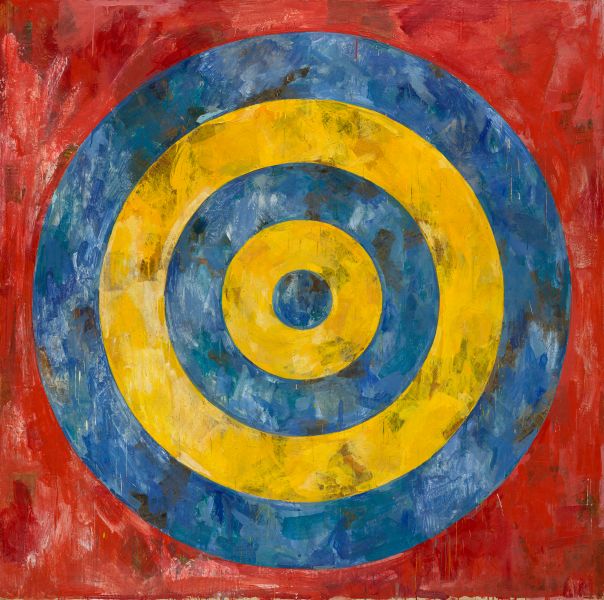 Another U.S. debut of a show that made waves across the pond, "Something Resembling Truth" was organized in collaboration with the Royal Academy in London, where it was on view through the end of 2017. Featuring more than 100 of the influential artist's most iconic and historically significant works, including many drawn from the Broad's collection, the exhibition is his  first major survey in L.A. since 1965. Also the first exhibition dedicated to the artist in the U.S. in nearly two decades, it marks a big moment for the 87-year-old Johns.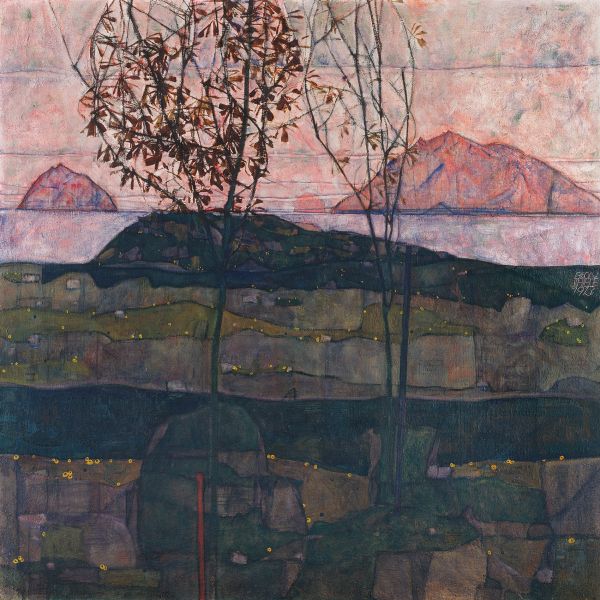 A century ago, Vienna was a hotbed of creativity with artists and designers such as Schiele, Gustav Klimt, and Kolomon Moser defining a distinctly dark yet lush modernist aesthetic that would shape the trajectory of European visual culture for decades. Marking the 100th anniversary of Schiele's untimely death, Leopold Museum presents highlights from their unparalleled collection of his work along with rarely seen drawings, poems, archival documents and photographs, as well as contemporary works about and inspired by the enigmatic artist, revealing his lasting and indubitable influence.
Joan Jonas
March 14–August 5
Tate Modern
London
With a career spanning 50 years, Joan Jonas is considered a trailblazer among performance and video artists. Tate Modern's exhibition marks the largest show of her work ever seen in the U.K. and the first time the museum's galleries have been given over entirely to a single artist. Beginning with key early works from the late 1960s, the show traces Jonas's boundary-pushing career all the way up to her recent immersive installations addressing points of contemporary culture contention like climate change.
This sizeable show explores 700 years of attempts to capture the beauty and even the strangeness of the human body in sculpture—and what it means to inhabit one in the flesh—through more than 120 works from artists working in medieval Europe up to our global present day.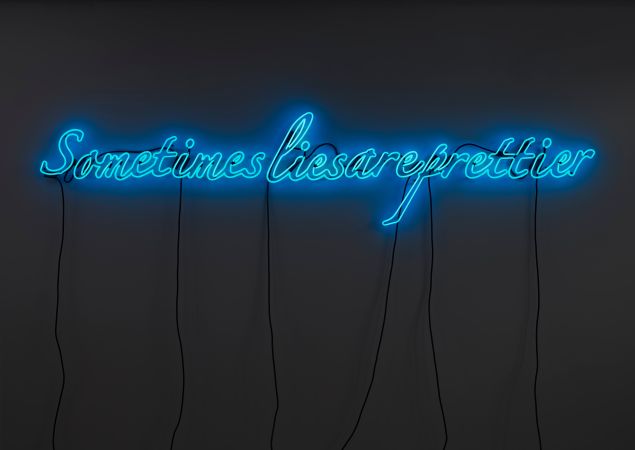 Just as its starts to warm up this year, this exhibition will explore the great global warm up. Including existing and new works by more than a dozen artists including Maya Lin, Mary Mattingly and Justin Brice Guariglia, "Indicators" probes the impact of climate change on how we experience the world, both scientifically and aesthetically.
"I Was Raised on the Internet"
June 23 – October 14
Museum of Contemporary Art Chicago
Chicago
This expansive group exhibition of nearly 100 works by artists who largely belong to Generation Y looks at how the Internet has not only shaped a generation, but a new world. The earliest work hails from 1998—when Y2K panic was amping up—and explores up to present day the way our IRL experiences can be defined by our online existence.
"Trevor Paglen: Sites Unseen"
June 21, 2018 – January 6, 2019
Smithsonian American Art Museum
Washington, D.C.
In April, Trevor Paglen will launch the world's first space sculpture—a satellite that will orbit for roughly eight weeks before it disintegrates. By that time, back here on Earth, the Smithsonian will launch a mid-career survey of the American-born, Berlin-based artist's work, featuring his new AI-infused installations in addition to his previous photographs and sculptures that often explore themes of surveillance and government secrecy.
This probably isn't an exhibition you'll want to go to if you're having a bad day, but "Catastrophe and the Power of Art" promises a poignant and poetic take on major recent cataclysms—the Great East Japan Earthquake of 2011, the global financial crisis that hit in 2008, 9/11—and how contemporary artists such as Fujii Hikaru, Mona Hatoum, Thomas Hirschhorn, Kato Tsubasa, Swoon, Gillian Wearing and many others have responded to them. While these events may have objectively affected the world at large, their varied artistic responses probe the subjectivity of loss, grief, and even truth in the wake of tragedy while also providing hope and the promise renewal.
Hilma af Klint
October 12, 2018–January 27, 2019
Guggenheim Museum
New York
https://www.instagram.com/p/BDDjkBGErCZ/
When Hilma af Klint died in 1944, she requested that her paintings and works on paper not be shown for at least two decades, believing the world to be unprepared for her work. A pioneer of non-objective painting long before the male artists credited for the style's genesis such as Wassily Kandinsky, Piet Mondrian, and Kazimir Malevich, her bold abstract paintings are finally being brought to major institutional light in the first major U.S. solo survey of her work this fall—and the world has never been more primed and ready for her.
Wanting to get in touch with your wild side this year? Then this is the exhibition for you, the title of which suggests a tutorial on how to commune with nature. Through film, photography, performance, and activist programming, the exhibition explores endangered species, societies, and environments—and how the fate of humanity is linked to that of all other ecosystems.
Margaret Carrigan is a freelance writer and editor. She planned to go to law school but she did terribly on the LSAT, so she got a master's in art history instead. She lives in Brooklyn with her cat, who is named after Alyssa Milano's character from the early aughts CW smash hit series Charmed.