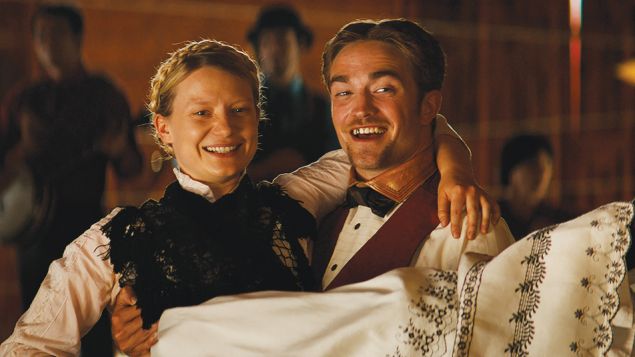 Brace yourself: a blizzard of fresh films is approaching Park City, Utah, as the Sundance Film Festival opens today in the snowy Wasatch mountains. At this point, no obvious Oscar bait awaits—but, let's face it, that's kind of the point, too. (Who could have foreseen movies like Little Miss Sunshine, Precious, or Manchester By the Sea going the distance?) Besides, Sundance should be reflecting the zeitgeist, not just chasing awards: excellence comes from insight. With that in mind, here's a quintet of contenders vying for relevance in 2018.
Private Life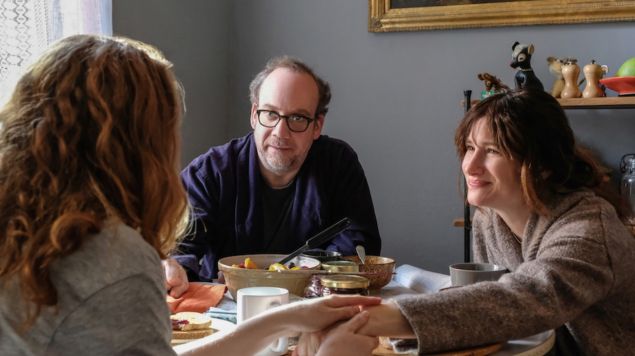 Tamara Jenkins hasn't made a film since her acclaimed 2007 dramedy The Savages paired knockout actors Philip Seymour Hoffman and Laura Linney as put-upon siblings struggling with their aging dad. This time, she's pairing knockout actors Paul Giamatti and Kathryn Hahn as a put-upon married couple struggling with infertility. If Jenkins' small but stellar track record is any indication (her 1998 film Slums of Beverly Hills adroitly balanced awkward laughs with familial angst), Private Life will make a very public splash for streaming leviathan Netflix (who also produced it).
Don't Worry, He Won't Get Far on Foot
Joaquin Phoenix stars as the un-PC quadriplegic cartoonist John Callahan, whose controversial works were also his own form of therapy, in Gus Van Sant's adaptation of the artist's autobiography. The hipster auteur's hit-or-miss track record can be downright disorienting, from the commercial and critical highs of My Own Private Idaho, Good Will Hunting and Milk to the head-scratching lows of Even Cowgirls Get the Blues and Sea of Trees. And he hasn't been at Sundance since 2002's experimental narrative Gerry prompted less dedicated festival-goers to run for the exits. Then again, Phoenix's supporting cast includes Rooney Mara, Jonah Hill, and Jack Black, so signs bode well for the Amazon Studios release.
Assassination Nation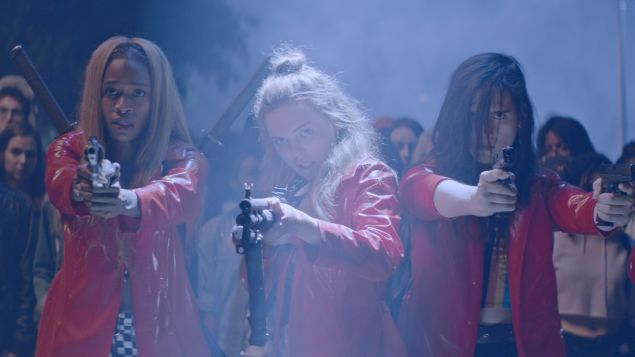 Midnight movies give Sundance a chance to grind, and Sam Levinson's satiric thriller aims to kill. The small, All-American town of Salem gets gun crazy when four teenage girls discover that their digital histories, text messages, and other personal info have been hacked—setting off a firestorm of global media coverage and pushing them to the brink. Starring Suki Waterhouse, Odessa Young and Hari Nef (as well as Bill Skarsgård fresh off his blockbuster It role as Pennywise), this vigilante romp might very well be a Spring Breakers for the millennial digerati.
Eighth Grade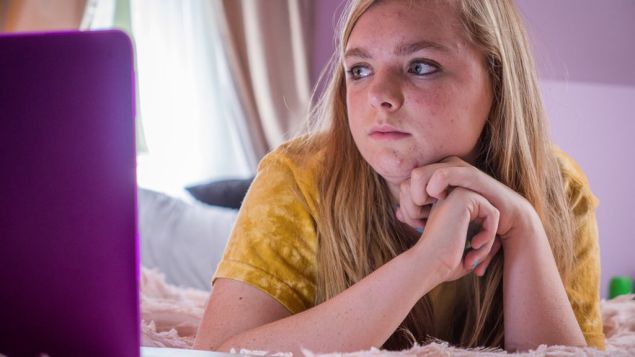 Early buzz has been building for this directing debut of comedian Bo Burnham, one of the titles to watch in the U.S. Dramatic Competition section. A teenager has one more hellish week of elementary education to endure before she can finally make it to high school. Any big stars? Nope. A flashy plot? Not at all. Sounds like a Sundance sleeper hit! Uber-producer Scott Rudin (The Royal Tenenbaums, School of Rock, The Social Network) is one of the names behind the film—the first time he's ever had a movie at the festival. And uber-distributor A24 (Ex Machina, Moonlight, Lady Bird) just picked it up. Any questions? Class dismissed.
Damsel
Since their 2008 alt-comedy debut Goliath, the Zellner Bros (David and Nathan) have had every one of their movies debut at Sundance—most recently the 2014 cult fave Kumiko, The Treasure Hunter, about a Japanese girl obsessed with the Coen brothers classic Fargo. The quirky Wild West period romance Damsel is their fourth and, with Robert Pattinson and Mia Wasikowska in the leads, their very first with bona-fide movie stars. Are the Zellners pivoting towards respectability? Maybe. Then again, Pattinson's last film was the pulsating indie Good Times, and Wasikowska also has the psycho-thriller Piercing here at the festival, so it's a good bet that neither actor is interested in playing it safe.
Stephen Garrett is the former film editor of Time Out New York. Read his full bio here.