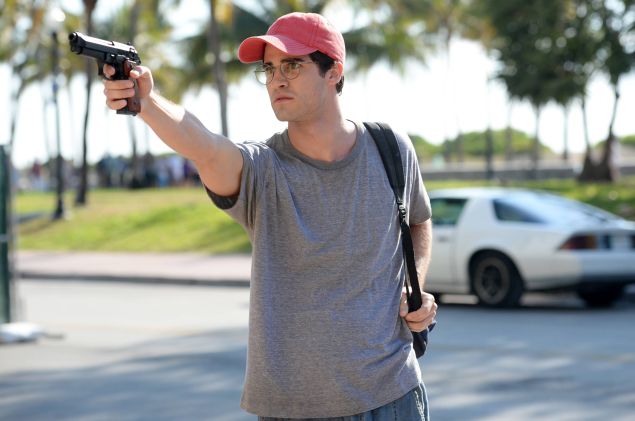 Yet another example of intermingling fact with fiction to tell a compelling story via television is about to hit screens when the series The Assassination of Gianni Versace debuts on Wednesday night.
The latest installment in uber-producer Ryan Murphy's American Crime Story franchise, it profiles murderer Andrew Cunanan who gunned down the fashion icon Gianni Versace on the front steps of his South Beach residence in 1997. What's not so well-known is that prior to the shooting, Cunanan embarked on a cross-country path of destruction that earned him a spot of the FBI's 10 Most Wanted List.
Based on the book Vulgar Flavors by Maureen Orth, the series examines how cultural homophobia and prejudice delayed law enforcement's search for Cunanan, as well as Versace's relationship with his partner, and his sister and muse Donatalla.
Orth shared some of her thoughts on the complexity of the Versace/Cunanan relationship at a recent press event. "Versace represented everything [Cunanan] wanted to become…but not have to work for. Today you can be an Instagram star or YouTube star. If he had been born later, maybe that's what he would have gone for, but he wanted to be famous so much that he was willing to kill for it. He presages the Kardashians making a sex tape to become famous, or whatever you do to become famous these days."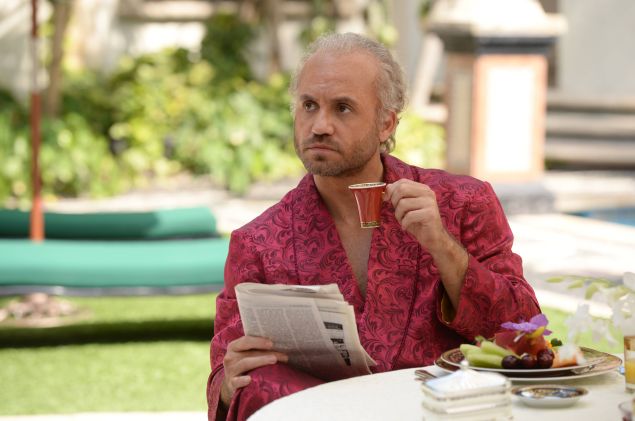 Brad Simpson, Executive Producer of the series, admitted that initially the choice to focus the series on the Versace murder was a bit perplexing to him. "[Series creator Ryan Murphy] said, 'I really want to do Versace and Cunanan,' I smiled and said, 'That's a great idea.' And as soon he left, [fellow Executive Producer Nina Jacobson] and I were, like, 'Oh, my God, what is that?' We only knew what you know, which is Versace was a great designer, he was killed by a homicidal maniac, the end. But we came to understand that this story is talking about being gay and out in America in the 1990s."
There has been some backlash over the use of the word 'Assassination' in the title, with many feeling it's a bit too harsh. To this Murphy says, "I think the word "assassination" has a political overtone, and it denotes somebody who is taking the life of somebody else to make a point. That's exactly what Andrew Cunanan did and that's explored in the show."
Murphy revealed that the series employs a unique storytelling feature, saying, "The interesting thing that we're doing is we're telling the story backwards. The first episode deals with the murder and then we tell the story in reverse. So, we really get into why [Cunanan] wanted to do what he wanted to do."
Talking about the unique reverse structure of the series, writer Tom Rob Smith explained, "It wasn't a gimmick. We had to go backwards starting with what people knew, and then moving to what they didn't know, and it evolved from that."
That first episode, featuring the dramatization of the assassination was tough to shoot, admits Ryan. "We shot exactly on the exact step where [Versace] died. The crew was crying, and we were very emotional doing it."
Edgar Ramirez, who stars as Versace, said that viewers might be shocked to learn that the designer was extremely family oriented and, while extroverted, could be shy at times. "He had more the demeanor and the life of a craftsman than a larger-than-life celebrity. That's something that even to me was very surprising."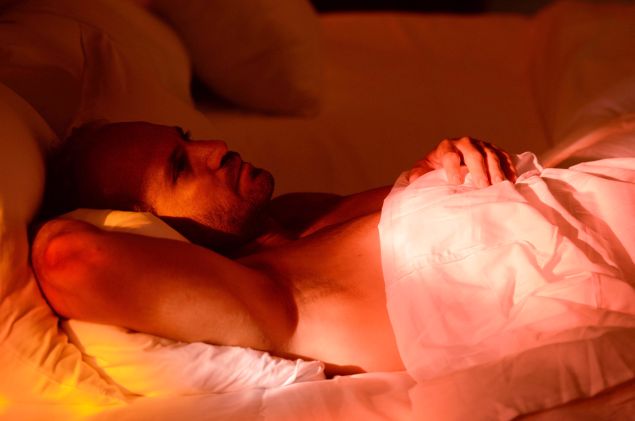 While the series does focus on Versace and his life, the majority of the story is centered on Cunanan's movements and motives. About this narrative choice, Simpson says, "It was important to tell the story of all of the victims. Andrew was a spree killer who first killed people close to him and then killed the most famous fashion designer in America. We felt it was really important to not only tell the story of Versace but use that as a fabric to tell the story of the other victims."
Playing Andrew Cunanan is Darren Criss, whose last series, Glee, was much lighter and had him singing and dancing. About landing this role, he told Observer, "I'm always looking for interesting material, for things with clay that I can get my hands on and really do something different and big. This was something that I was clamoring for. I think a lot of actors have to wait a lifetime for something like this. This certainly is a once in a lifetime opportunity. I really hit the jackpot."
Criss admits that playing the serial killer did take a toll on him, saying, "There are people, like the family and friends, siblings, and all the loved ones of the [victims] that were affected by this and are still very much alive. This is something that they've had to try to put to rest after 20 years and I wanted to reach out to [them] to let them know that I care and I think about them. I do have this bizarre guilt of trying to find the best in this person that is conventionally a monster."
He went on to say, "If you really look at it, the difference between these men is that Versace was an influencer of society while Andrew was influenced by society. Andrew desperately wanted to be an influencer like Versace. He wanted the freedom and respect and everything that comes with living one's life confidently, like Versace did."
While the central event of the series took place twenty years ago, Murphy says that he wanted to tell this story now because of its continued relevance. He explained that the narrative shows how Cunanan was able to get to Miami despite police knowing that he was most liked headed there because of law enforcement's prejudice against the gay community. "[Because of their homophobia], they refused to put up 'wanted' posters, even though they knew that Andrew Cunanan had probably committed many of these murders. I thought that was a really interesting thing to look at again, particularly with the president we have and the world that we live in."
The Assassination of Gianni Versace: American Crime Story airs Wednesdays at 10pm e/p on FX.
Anne Easton is a West Coast-based writer for Observer. Read her full bio here.