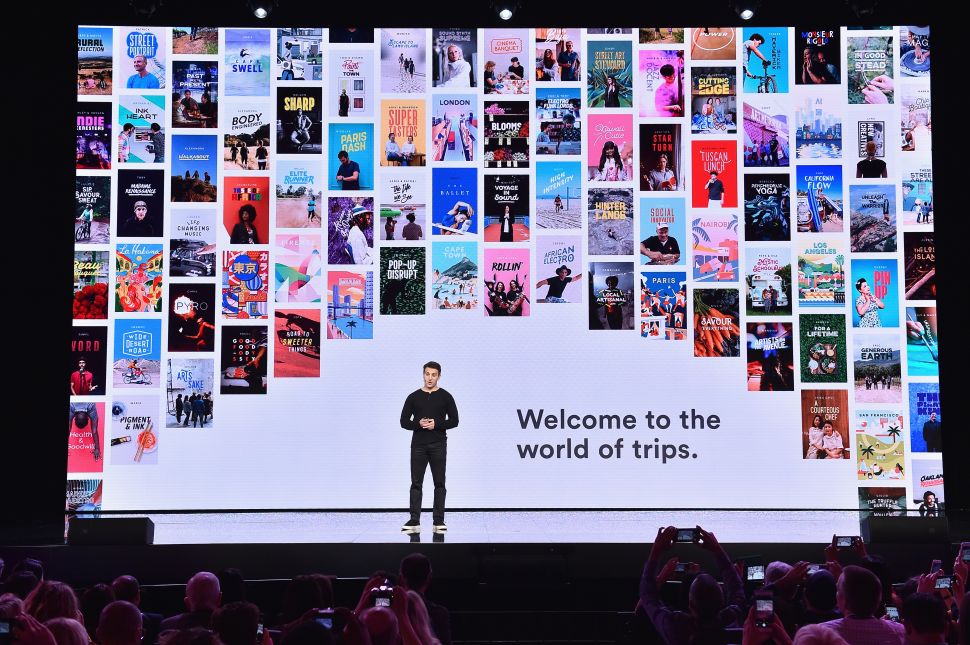 In less than 10 years, Airbnb has grown from a two-men startup with a small goal to "just make a few bucks" to a massive platform with millions of users that's powerful enough to upend the entire hospitality industry.
As in the case of many mushrooming startups that flourish on the economy of scale, as the user base grows larger and larger, individual cases of customer complaints seem to become less important.
And yet, just as social media can boost user growth for shared-economy platforms overnight, they can also make one person's voice heard by tens of thousands just as quickly.
In September 2017, a travel blogger named Asher Fergusson travelled with his wife and then 10-month-old son from Chicago to Paris, where they had booked a one-bedroom apartment on Airbnb. Upon check-in, Fergusson found large patches of mold behind the living room curtains that immediately gave him a headache.
Wanting to cancel the stay, he called Airbnb's customer service and was asked to submit photo evidence through a directed link. Due to a series of miscommunications in between, however, the photos never went through. The Fergusson's were, by his account, "left frightened, vulnerable and with nowhere to go."
They did find a hotel room at last, but the incident inspired a bigger idea.
Fergusson, a frequent traveler and loyal user of Airbnb since 2012, decided to take on an independent research to investigate Airbnb's safety problem. Over the two months following his Paris trip, Fergusson collected and analyzed 839 reviews on Airbnb from third-party business rating sites. He identified two major loopholes: fake listings and a broken review system.
The report received nearly half a million views on Reddit.
In an interview with Observer, Fergusson pointed out a few listings on Airbnb with different addresses but the same apartment photos. He said hosts who had been reported and blocked were sometimes found to be posting new listings.
In an official response, Airbnb denied the allegations and called the research a smear, because Fergusson's blog was sponsored by TripAdvisor, a competitor. Fergusson then fought back, saying he barely made any money from TripAdvisor.
"When a platform grows so big and the company doesn't do enough to protect its users then the dishonest and scamming people of the world flock to partake in the action. Airbnb has become a scammers paradise," Fergusson said on his website.
On the same ground of size, Airbnb poked holes in Fergusson's research methodology.
"Plain and simple, the stats cited aren't statistically significant, nor are they accurate, and the claims are misrepresented and flat-out false. Building a safe and trusted community is our priority," a spokesperson for Airbnb told Observer.
Airbnb argued that there have been more than 260 million guest arrivals at Airbnb listings to date, and negative incidents are extremely rare. On the host side, for example, according to internal data, of more than 30 million trips booked through Airbnb in 2016, property damage claims over $1,000 (which are considered serious claims) were reported at only 0.009 percent.
But that still translates to 2,700 bad experiences.
One change Airbnb made to its after-sale system was allowing guests who check-out early to post reviews. Before that, people who leave a stay early or cancel before check-in were not allowed to write reviews.
"This is a major flaw," Fergusson told Observer. "That means none of the people who have a bad experience with Airbnb in the past nine years (since Airbnb started) was able to write a review."
Airbnb opened up review options for early check-out guests in August 2017, following an intervention by Britain's Competition and Markets Authority. 
In mid-2017, Airbnb also implemented a machine learning-powered tool to identify scams and fake listing. Similar to how credit card companies identify fraud by tracking out-of-norm shopping activities, Airbnb detects potential scams by analyzing users' location information, booking and hosting history and other activity records.