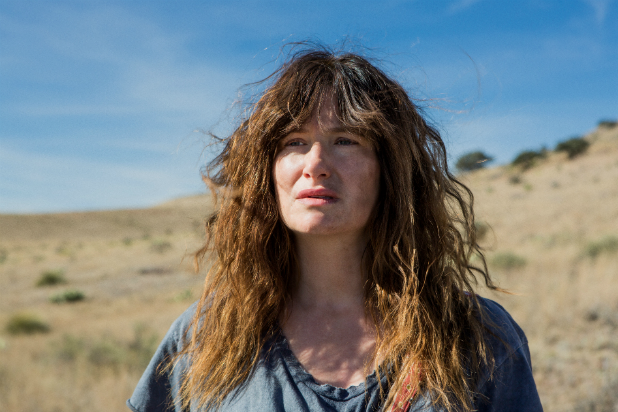 Amazon is cleaning house for 2018, canceling three comedy series: Jean-Claude Van Damme's Jean-Claude Van Johnson, Jill Soloway's I Love Dick and Tig Notaro's One Mississippi. The first two couldn't make it to a second season, while One Mississippi was cancelled after two.
"This is part of a move towards bigger, wider-audience series," an Amazon insider told Deadline.
How right you are, anonymous Amazon insider.
Though the platform has received critical acclaim for shows such as Transparent, Catastrophe and The Marvelous Mrs. Maisel, Amazon has yet to produce a real popcorn prestige series that captures the zeitgeist. In other words, they're still looking for their version of Game of Thrones or Stranger Things.
According to Parrot Analytics, Amazon's five most-watched original shows are:
1. The Man in the High Castle
2. The Grand Tour
3. Transparent
4. Comrade Detective
5. The Last Tycoon
None of them are exactly electrifying Twitter at the moment.
Previous Amazon Studios head Roy Price, who was ousted after sexual misconduct allegations late last year, had a plan in place to change all that. This year was intended to be a strategical shift for Amazon with a greater emphasis placed on broad genre offerings. Rumblings were that Amazon was going to up its $4.5 billion content budget and go after three heady and expensive new sci-fi series based on popular source material. The ambition was meant to be a paradigm shift for the company.
But with the exit of Price and fellow executive Joe Lewis, it was unknown if Amazon still had any intention on following through. While we still don't know the status of those three enticing sci-fi series, we do know that Amazon still plans on swinging for the fences.
CEO Jeff Bezos actively became involved in the negotiations for the rights to the Lord of the Rings, which may very well end up becoming the most expensive television show of all time. Why HBO passed on the project is obvious, but their decision could lead to Amazon's first broad appeal hit. No more niche attractions for them.
To that end, Amazon is clearing the slate for 2018.
Aside from Transparent, Mozart in the Jungle, The Marvelous Mrs. Maisel and the recently renewed success The Tick, all of the platform's other existing comedy series have been canceled. In September, the streamer also dropped period dramas The Last Tycoon and Z: The Beginning of Everything. Clearly, they've had a enough of the critically acclaimed but little-watched variety.
Bezos must really be taking the adage, "Go big or go home," to heart. We'll see if Middle Earth can satisfy the company's desires.