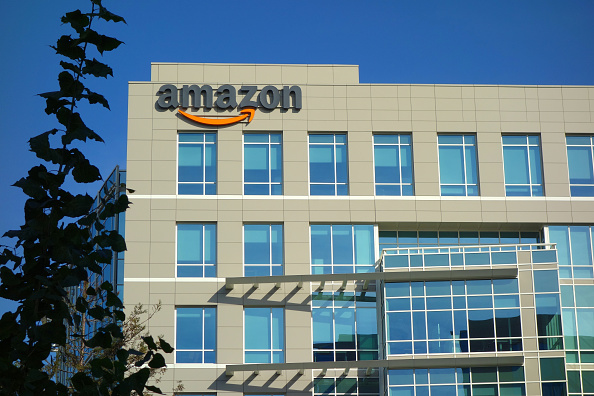 And then there were 20.
Following months of competition, this morning Amazon revealed the shortlist of locations for its second headquarters. The company will now work with officials in each city to "evaluate the feasibility of a future partnership" and will announce a final decision later this year.
The online retail giant expects to create 50,000 jobs and invest over $5 billion in the chosen city, calling it "a full equal" to its original Seattle HQ. As such, each of the locations have been wooing Amazon by promising tax incentives and submitting dramatic love letters about each area's benefits.
But which of the 20 cities is best positioned to host Amazon's HQ2?
Below we've assessed the pluses and minuses of what each city is offering Amazon. So listen up, Jeff Bezos—here's what you're working with:
The Georgia capital received heightened attention for its Amazon bid after a company lobbyist registered with state ethics commission. While Amazon claimed this had nothing to do with HQ2, the city is still considered a leading candidate, because Amazon Web Services' corporate office is located there and Amazon also has several distribution centers in the state. The Atlanta metro area also fits many of Amazon's parameters, including a large airport and a diverse population of young workers, many of whom attended Georgia Tech and have e-commerce acumen. In fact, over 130,000 Atlanta residents work in tech industries. Atlanta also has a ready-made spot for the HQ, a 120-acre downtown area called "The Gulch."
A moment of silence, however, for one Georgia city that didn't make the cut: Stonecrest, which offered to rename itself Amazon and appoint Bezos as permanent mayor if it won the HQ2 bid.
Austin and Dallas are the only two Texas cities selected for the final round—Houston didn't make the cut. Austin is one of the nation's tech hubs and the best location for Amazon HQ2, according to credit rating firm Moody's. Amazon already has an 855,000-square-foot warehouse in San Marcos, 30 miles from downtown Austin, that employs more than 3,000 people. Austin is also home to Whole Foods, which Amazon acquired last year. Whole Foods employs about 2,500 people in the area.
Boston proposed the redeveloped housing and shopping district Suffolk Downs as the spot for Amazon's HQ2, mainly because of its proximity to mass transit, Amtrak and Logan Airport. The city also noted that Amazon could collaborate with local universities like Harvard and MIT. Boston's cost of living is comparable to Seattle and lower than New York City or Washington, D.C. From a tech standpoint, Boston offers 2,500 miles of fiber connectivity throughout the city. It's also the most energy efficient municipality in America.
Chicago has offered 10 possible locations for HQ2 including the Willis (formerly Sears) Tower. More importantly from an economic standpoint, the city is also offering more than $10 billion in tax incentives. One developer even offered to burnish Amazon's reputation by building a sports and concert venue called Amazon Stadium in the Windy City.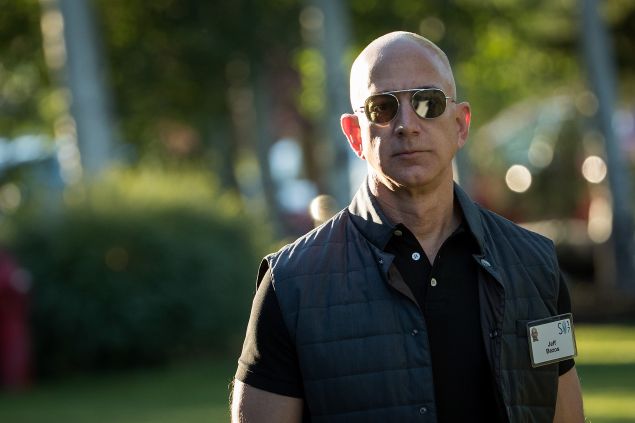 Columbus, Ohio is home to some of the largest retail chains in the country—in fact, many of them are threatened by the rising monopoly of Amazon. The city offered Amazon a set of lucrative tax incentives, including a 15-year total property tax abatement on sites where Amazon chooses to invest, and a job creation tax credit worth up to $400 million over 15 years. The city also promised to invest heavily in building transportation and fiber optic infrastructure to meet Amazon's needs.
Dallas offered Amazon office sites ranging from the city center (Victory Park) to the suburbs (Valley View Mall) to nearby Fort Worth (Panther Island). Because the Dallas Regional Chamber, which handled the pitch to Amazon, is a private entity, specifics on the incentive package aren't yet clear.
Denver was selected by The New York Times as the best location to meet Amazon's needs because of the city's large pool of young, recently graduated tech talent and its affordable lifestyle. Google, Twitter and IBM also have offices in the area, and the city's startup scene is thriving.
The city wasn't considered a frontrunner in the first round of competition. Indianapolis mayor Joe Hogsett said the bid was a "long shot," but the opportunity was simply "too big to not bid on." Local real estate experts anticipated the 103-acre former General Motors stamping plant near downtown Indianapolis to be the most suitable choice for Amazon HQ2. Details of the city's proposal have not yet been disclosed.
Aside from being the finalist geographically closest to Silicon Valley, Los Angeles already has two Amazon fulfillment centers. The city proposed nine sites which each offer different benefits, including proximity to bustling areas like Hollywood, Long Beach and Orange County and access to university research facilities like UCLA.
There's already an Amazon Prime Now store in Miami, which put forth eight city locations in its HQ2 bid. Aside from that, Miami houses the largest college in the country (University of Central Florida) near Cape Canaveral, and Florida doesn't have a state income tax. The big concern, however, is transportation—Miami has some of the worst traffic congestion in the country, and there are few public transit options.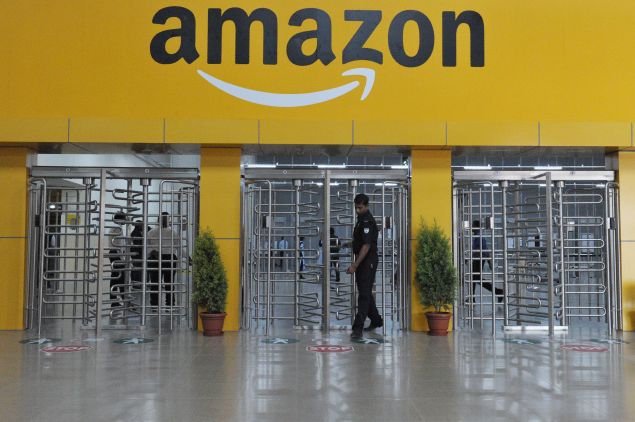 Amazon could be a real booster to Montgomery County's local economy after Discovery Communications, the owner of Discovery Channel, decided to move its headquarters and take 1,300 employees away from Maryland. Located less than 10 miles outside of Washington, D.C., Montgomery County boasts a highly educated workforce and large research universities. It's also close to Amazon's two distribution centers in the greater Baltimore area. In a letter to Amazon, Maryland governor Larry Hogan said the state, located halfway between Atlanta and Boston, offers an ideal base for Amazon's operations on the East Coast. The city is offering $5 billion in incentives.
Amazon already has a sorting center in Nashville and warehouses nearby. The city's booming economy, low taxes and business-friendly environment all make it a promising candidate, but the area's lack of transit system poses a major challenge. Nashville mayor Megan Barry quickly responded to Amazon's announcement on Twitter.  
Newark checks many boxes on Amazon's requirement list: easy access to nearby metropolitan areas and international airports, cheap housing and ample commercial spaces. Earlier this month, former Gov. Chris Christie signed a bill that could give Amazon $5 billion in state tax credits if the retail giant came to the city.
The city proposed four business districts in Manhattan, Queens and Brooklyn for HQ2: Midtown West, Long Island City, Brooklyn Tech Triangle and Lower Manhattan. Mayor Bill de Blasio also trumpeted the fact that 2.3 million New Yorkers have a bachelor's degree or above—more than Los Angeles, San Francisco, Philadelphia, Washington and Boston combined—and that the city's tech workforce is the biggest in the country, with 296,000 workers (compared to 150,000 in the San Francisco area). New York is also home to more Fortune 500 companies than any other city, 9,000 startups and 105 colleges and universities.
Amazon also has a prior relationship with the city after opening a $100 million, 855,000-square-foot warehouse on Staten Island—the company's first major facility in New York State. It also owns a fashion photography studio in Brooklyn.
Local newspapers have identified four likely sites for Amazon's new headquarters in Northern Virginia: the state-owned Center for Innovative Technology (right next to Northern Virginia Technology Council), the Potomac Yard on the bank of Potomac River and two properties in Arlington County.
Pennsylvania is offering $1 billion in tax incentives, and Philadelphia mayor Jim Kenney said his city is in Amazon's "Goldilocks zone" because of its talent pool, affordability and strategic location along the Northeast corridor. The city has three sites that are ready to accommodate Amazon's full development immediately, along with 280,000 square feet of available office space in the 30th Street train station. More than 150 business leaders, 90 entrepreneurs and 65 college and university presidents signed letters of support for Philly's HQ2 bid.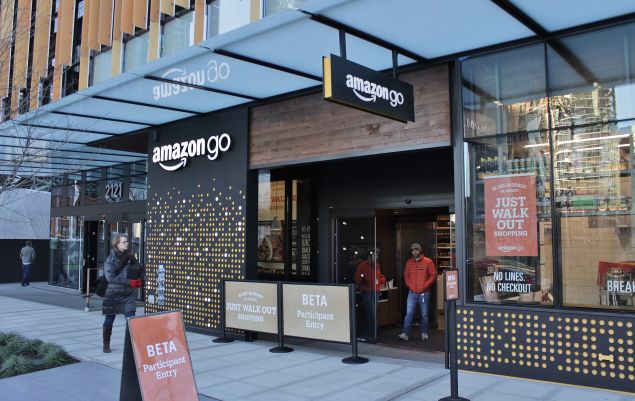 The city is home to more than 30 universities including Carnegie Mellon, one of the top engineering schools in the country and a partner in Uber's self-driving car research; Google and Facebook also have offices in the city. Pittsburgh developers have put forth as many as 20 possible locations for Amazon, trumpeting the city's low cost of living and growing tech sector (which now includes 42,000 workers). It doesn't hurt that several top Amazon executives are from Pittsburgh. 
One in five workers in Raleigh is employed in science, tech or professional services, according to a New York Times analysis of Census data. Two job recruiting agencies in North Carolina spent almost $100,000 on a campaign to win Amazon's heart. The campaign highlighted a few firsts in Raleigh that exemplified the city's root in innovation: Raleigh is where the barcode was invented (in 1969), and it's also home to the first state-funded art museum.
Toronto is the only HQ2 finalist outside the United States, and Canada is using that to its advantage. The city's campaign noted that it can attract tech talent from around the globe without getting involved in the U.S. immigration fight—indeed, one of the campaign's taglines was: "We build doors, not walls." Canada's single payer health system could also save Amazon $1.5 billion a year. Tax rates in Toronto are 12 percent less than in America, and business operating costs are 26 percent lower.
The city also has a wide pool of tech talent who could work at one of the 10 sites throughout the Ontario province that Toronto sent to Amazon. It's is also ranked first in tech job growth, adding over 22,000 jobs from 2015-16. 
The nation's capital is marketing itself as "a hip, upwardly mobile urban center with a young, highly educated, tech savvy workforce, an expansive public transit system, biking trails and other neighborhood amenities." But it's Jeff Bezos' influence, more than buzzwords, which could help the District. Amazon's founder has become a larger presence in the city since purchasing the Washington Post, even buying a home in the posh Kalorama neighborhood. 
While D.C. is keeping tax incentives close to the vest, the city's proposal highlights its 20 colleges and universities, as well as a metro area with the highest proportion of college graduates in America. But the capital's famously congested traffic and high labor costs could hurt its chances.
Your move, Bezos.