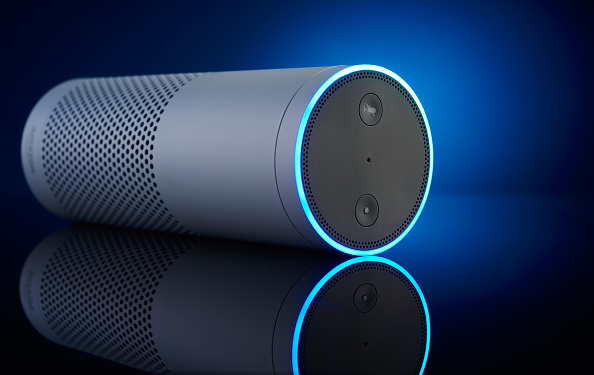 Amazon got a lot of press this morning after the announcement that Alexa has added cooking to its skill set. The digital personal assistant can now control users' microwaves and ovens, so that instead of pressing a button you can say "Alexa, heat on high for 45 seconds" or "Alexa, defrost three pounds of chicken." GE, Whirlpool, Kenmore, LG and Samsung are all developing Alexa skills to take advantage of this.
But Amazon is cooking up another use for Alexa that could have far broader effects. According to CNBC, the online retail giant has been in talks with several companies to turn Alexa into a digital advertising machine.
An Amazon spokesperson denied these rumors in an email to Observer. But several sources told CNBC that Procter & Gamble and Clorox, among other retailers, were in talks with Amazon.
Some of these companies have even offered to pay for higher placement if a user searches for their product on the device. For example, if a customer said "Alexa, order bleach," Clorox would be the first result. That's the auditory equivalent of paid search marketing on Google.
Amazon also reportedly plans to target users based on past shopping behavior. For example, if a customer often buys Clorox wipes Alexa would prod them to buy Pine-Sol as well.
Being the first brand in Alexa's search results would also be especially valuable, because shoppers are more likely to select the first option available when they can't physically scroll down to see other brands.
There are already some Alexa sponsorships tied to algorithms, rather than a user's history. For example, if a shopper asks for toothpaste, one response is "OK, I can look for a brand, like Colgate. What would you like?"
The number of people in the U.S. using voice-enabled speakers more than doubled in 2017 to 36 million, with Amazon capturing 71 percent of the market. Alexa also recently topped the Apple App Store.
If Amazon does launch paid ads on Alexa, and follows through on other digital advertising projects such as videos, it could finally dominate in the one area where it has often lagged far behind other tech companies.
Amazon ranks below Google, Facebook and Microsoft in terms of digital ad revenue—it's expected to only take in $2.4 billion from ads in 2018. By contrast, Google is expected to rake in $40.1 billion, Facebook $21.6 billion and Microsoft $3.9 billion.