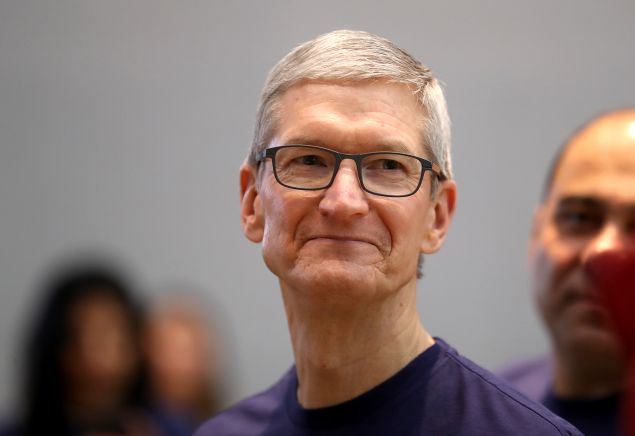 As co-founder and CEO of Apple, Steve Jobs made every product launch an event. One reason he was able to pull off so much fanfare was that products like the iPhone and iPad were well into development (and sometimes even ready to ship) when he unveiled them to the world.
Jobs' successor Tim Cook has used a different tactic, showing off products and accessories before they were technically camera-ready. While this has served to ramp up excitement among consumers, it's also had a less desirable effect: during Cook's tenure, Apple's new products have consistently been released later than their promised delivery dates.
According to a Wall Street Journal investigation, several major Apple products have experienced shipping delays on Cook's watch. This consistent tardiness raises questions about whether the company is losing its competitive edge.
For example, the Apple Watch was unveiled in September 2014, but it wasn't released until April 2015. Similarly, AirPod headphones were unveiled in September 2016 but not released until December of that year.
Most recently, Apple's HomePod smart speaker was announced in June 2017 and was expected to be available by Christmas. It still doesn't have a release date, however (Amazon and Google capitalized on this with deals on their own smart speakers).
Accessories have also been subject to frequent delays during Cook's tenure. The Apple Pencil and Smart Keyboard, integral parts of the iPad Pro, were both delayed and came out just in time for the 2015 holiday season. The Apple Pencil was subjected to additional scrutiny because throughout his life, Jobs resisted including a stylus with any Apple product.
This string of delays and controversies is ironic because when Cook was Apple's COO, he was militant about making sure Apple products hit the market on schedule. Yet as soon as he was promoted this instinct seemingly went away.
One problem may be that Apple simply has too many irons in the fire. The company has launched over 70 new and updated products since Cook took over in 2011. Of these, nine had shipping delays of one to three months and five had shipping delays of over three months. By contrast, Jobs delayed only one product by more than three months (though seven took between one and three months to ship).
Apple's product portfolio now includes eight iPads, four iPhones, 12 Macs, two smartwatches, two streaming devices and numerous accessories. Over one billion Apple devices are currently in use worldwide, compared to 400 million in 2013.
But while Apple's user base has grown at an impressive clip, so has the complexity of its devices. The company utilizes lasers for both the iPhone X's facial recognition camera and the AirPods' auditory detection program. These sensitive devices take a longer time to manufacture.
Further complicating matters is Apple's attempts to control more of its supply chain. For example, while the entire iPhone camera used to be manufactured by one supplier, now each individual component (lens, sensor, adhesive and more) comes from a different source. That puts more stress on Apple's payroll—the company's headcount has increased sevenfold since 2007.
By many measures, Cook's tenure has been a success. Apple's revenue has more than doubled in the past six years, and its share price has more than tripled during that time to reach record highs. It's also broken sales records, with the App Store alone getting more than 500 million visits per week.
But if Apple isn't careful, its penchant for tardiness could erode all that goodwill.
Apple did not respond to Observer requests for comment.