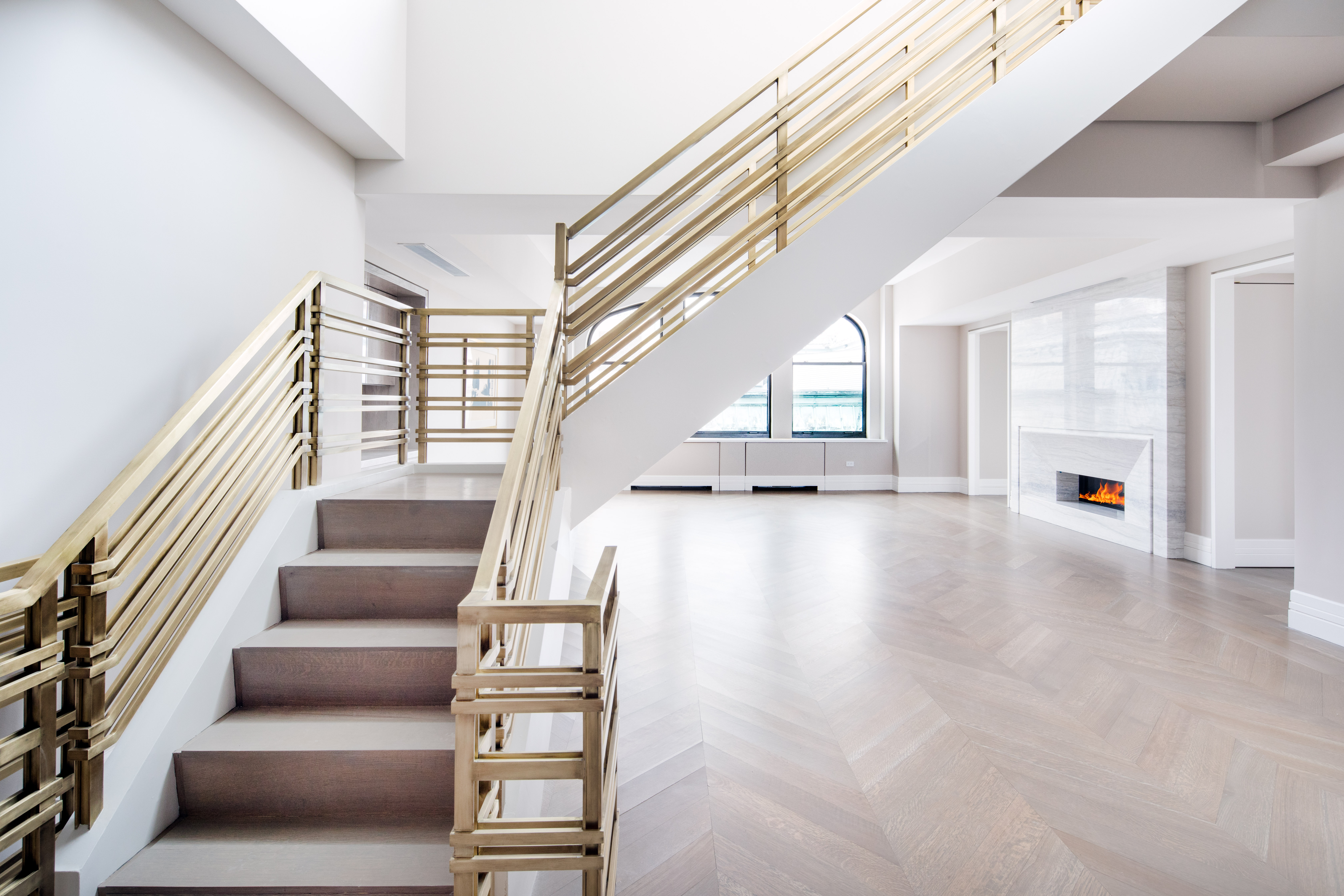 It's not very difficult to understand why fine art and real estate are such ready bedfellows.
One glance at Knight Frank's or Christie's white sheet says it all: people who can afford trophy real estate also collect blue-chip artworks. It's no surprise then, that in places with a lot of pricey listings, like New York, Miami and Los Angeles, we are seeing more art world and real estate industry collaborations than ever.
This year at Art Basel Miami for instance, Douglas Elliman sponsored the Collectors Lounge, a VIP area at the Miami Beach Convention Center, for the fifth year running. They also sponsor Frieze Art Fair and Parrish Art Museum in New York.
And just last week, Elliman hosted another art-meets-real-estate event at 49 Chambers Street, a historic bank across the street from city hall that has been turned into luxury condos. The event boasted a display of privately owned photos by celebrated fashion photographer Helmut Newton in an exhibition dubbed "Naked with a Fur Coat." The party was organized in part by art dealer Guy Regal, who told the Observer that he had been working to create an art-meets-real-estate event for a very long time. He added that he hoped the event would attract interested house hunters who were also hungry for a black-and-white picture of a naked Gianni Versace.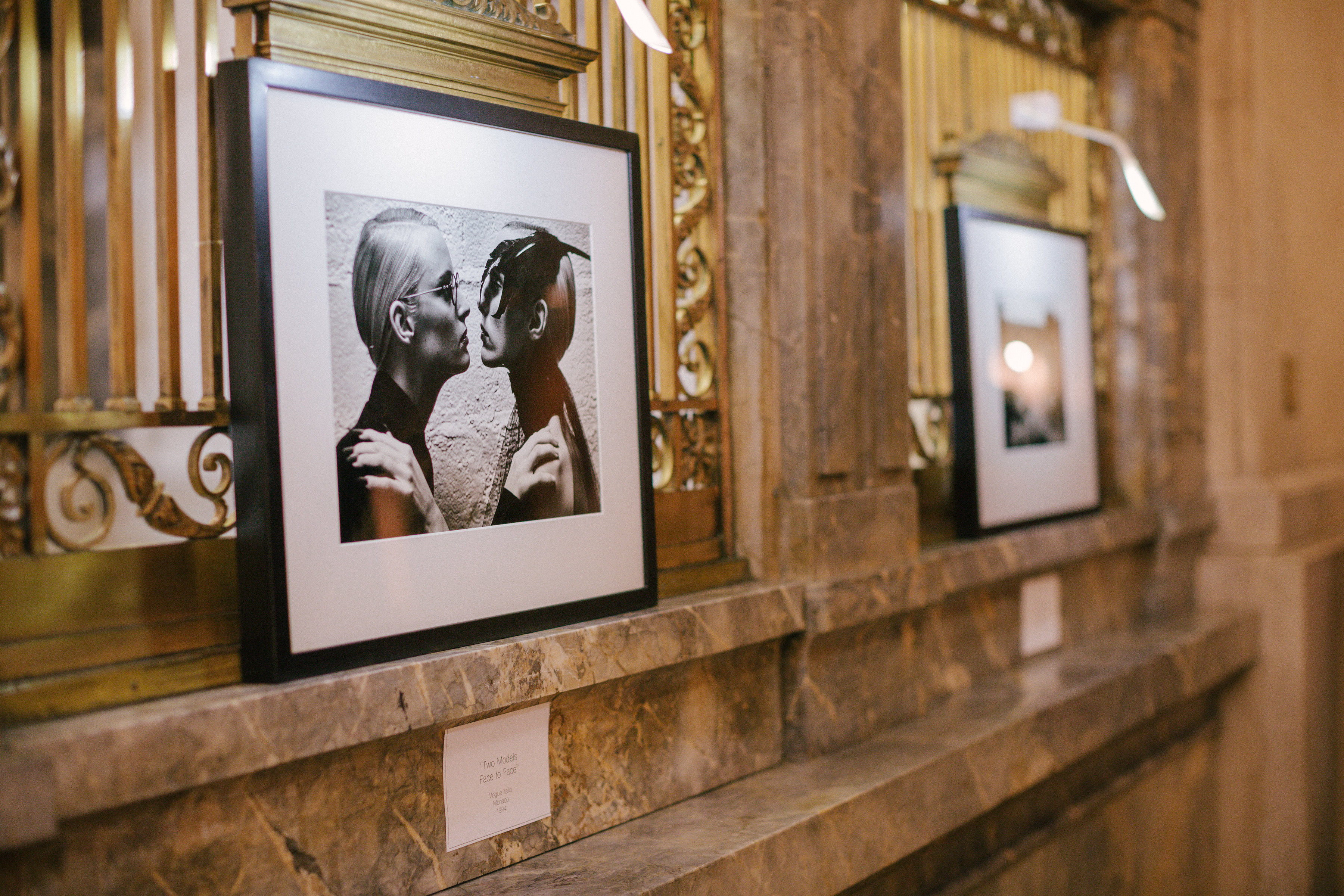 That same night, Madison Equities unveiled their show-stopping $73.8 million penthouse at 212 Fifth Avenue, which is known as The Crown. But merely opening the triplex apartment playground to brokers, press and interested buyers wasn't enough. To up the ante, developer Robert Gladstone turned the space into an art gallery with pieces from Westwood Gallery, filling the over-sized apartment with eye-catching contemporary pieces from Cy Twombly, Robert Indiana, Robert Ryman and Sam Francis.
But can a stunning painting actually close a deal?
"Great art needs to be displayed in the right place and The Crown is one of those one-of-a-kind places," Gladstone said. "Anyone who would consider living there would also have a spectacular collection, and an irreplaceable art collection is always linked to an extraordinary home."
But can a stunning painting actually close a deal?
Obviously, a lot of big developers seem to think so and brokers working on the ground in these artsy manses say they have seen it close deals—or at least seen the art start conversations that end in a contract.
"What most brokerages and developers try to do is to acquire art that really speaks to the demographics of the buyers and that syncs aesthetically with the architecture," said Kipton Cronkite, an Elliman broker who also owns the art staging company, ArtStager. "Because of that, developers tend to commission works these days instead of picking something off the gallery wall. The work should be specific to the building."
Kipton has worked with Elliman at Art Basel and, most recently, he curated the public art at the luxury condo development Privé Island in Aventura, where developers Gary Cohen, Greg Freedman, Dan Lebensohn and Charles Phelan, commissioned four, 10-by-9-foot Ross Bleckner paintings.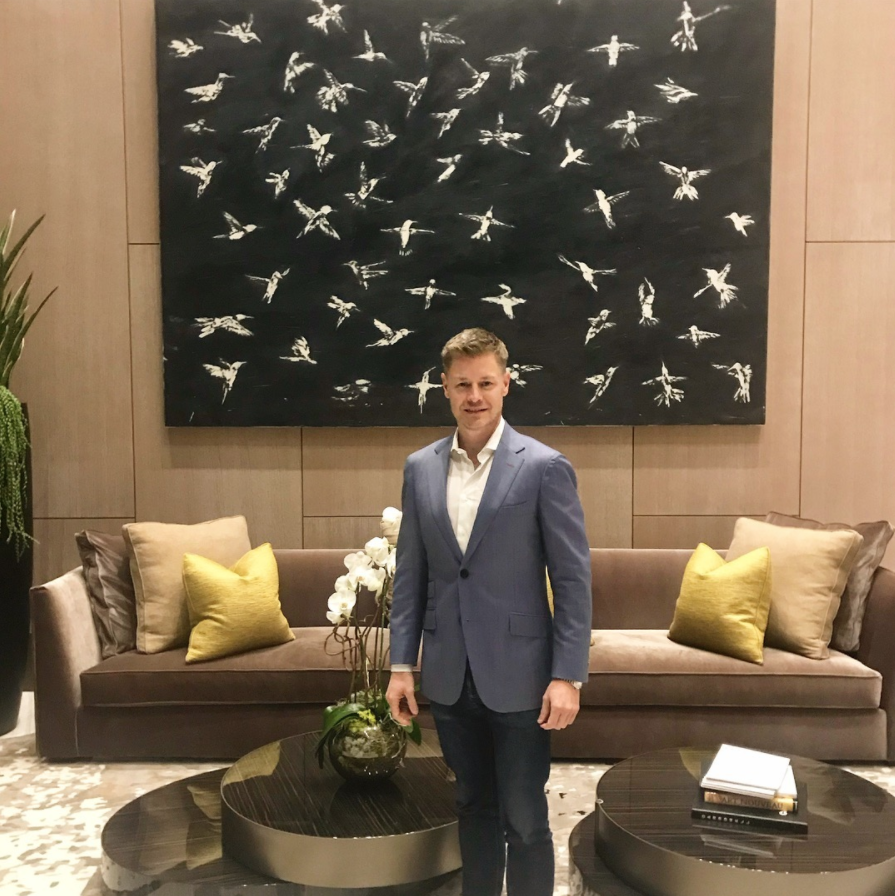 "We did site visits with the artist and did a lot of brainstorming around what kind of vibe we wanted to create and to make sure we were sensitive to the tastes of the buyers," Kipton said.
He added that while real estate and art match-ups are often exactly what you'd expect—i.e., contemporary works in sleek new-construction projects and Old Masters displayed in ritzy uptown co-ops—the trends are changing and developers need to move fast to keep up.
"What you are seeing now is a lot of people mixing it up. So in an old co-op where you are used to seeing Renaissance paintings, it's more interesting to get something by an emerging artist and have that juxtaposition," Kipton said.
"I can't speak for everybody, but art events can work, it just depends on how it is positioned. I have been to an open house for a $60 million apartment that was going onto the market with amazing multi-million works of art, and that won't necessarily sell the apartment, but it makes [it more] enticing and more comfortable for the buyers," he said. "If they are able to spend that kind of money on an apartment and they see art in their price range, then it creates a conversation."
While selling units at a building in the Financial District where prominent works of art were displayed, Kipton said he would occasionally sell units to people who wandered in for that art and hadn't realized units in the building were in their price range.
But whether or not the art is worth the investment for developers, one thing is for sure: these real estate friendly artists certainly aren't starving.