Our goals—whether in beauty, business, family, health or career—can be achieved through action and practical approaches this year. Beginning in mid-January, the new moon in Capricorn will help everyone take a leap of faith, and taking this kind of action in your life will bring joy, prosperity, love and success. Remember to care for your own well-being, too. What better way to welcome the changes of this than with a fresh hairstyle? Here are some suggestions for flattering and sophisticated looks based on the zodiac signs.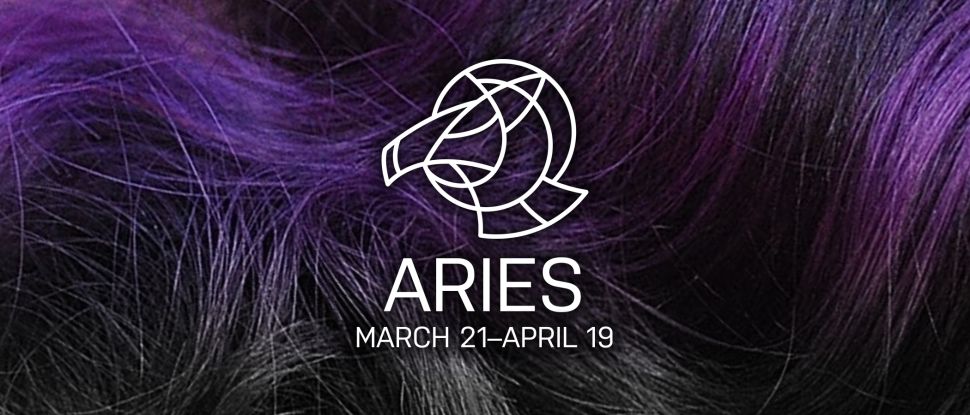 Aries (March 21-April 19)
Aries are known to be dynamic and proud, bold and daring. They possess great strength, as this sign is associated with the ram. The ram is represented by the symbolism of determination, initiative, and leadership. Through their warrior personality they can take on the world with confidence. Aries inspires society to complete tasks through bravery and vigor, and in result of a triumphant success, they will aspire to achieve more victories.
Aries Woman
You are not in the least bit shy in experimenting with different hairstyles. With your amazing confidence, you can wear the trendiest haircut with ease. You often will surprise your friends and family through trying different looks in a short amount of time. Due to your versatility, aim to wear barrettes! Studded or rhinestone barrettes are a stylish add-on to your daring personality. Take on the world through experimenting hair colors as well; a safe way to sport different colors can be done through using clip on hair extensions. This will provide a visual of what hair colors you will find most complimentary to your lifestyle.
Aries Man
You are a no-nonsense type of forerunner in the workforce. Regularly in a rush, I would advise you to seek a stylist or a barber who is skilled with a clipper to complete your haircut in a short amount of time. Often gifted with a strong brow, make sure not hide this valuable feature. Military or tapered haircuts are most complementary to your valiant looks, as well as your busy lifestyle.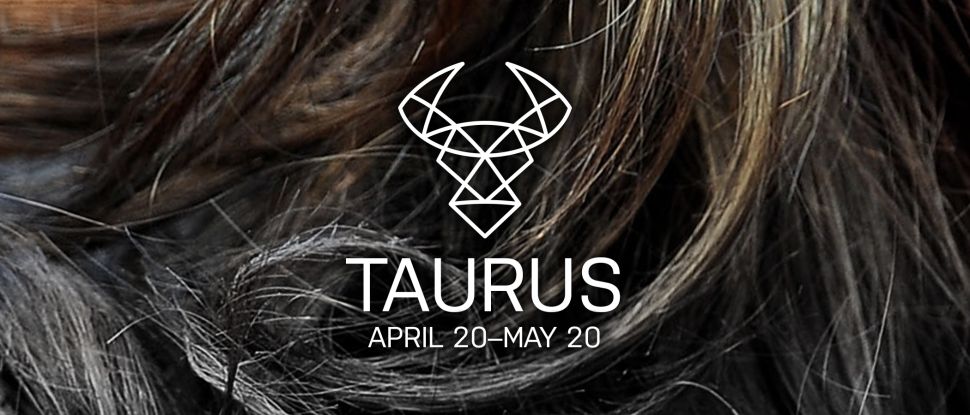 Taurus (April 20-May 20)
Taurus are earthy and practical, and are often born with an appreciation for beauty and nature. Taurus are often described as patient, steady and romantic. The bull is symbolized as a creature that contains sheer will and determination. They are one of the signs that anyone can confide in and rely on in periods of fun as well in times of need.
Taurus Woman
As an earthy beauty, you will appreciate your natural texture. In support of wearing your hair naturally, use a hair drying diffuser to encourage a natural wave pattern to form. Since you are the traditional romantic of the zodiac, you will have an appreciation of longer hair as well. You are stable in your choices of hairstyles, but to play things up, you will love to use a flowered barrette in your hairstyles. This will remind you of the beauty that nature offers to the world.
Taurus Man
As the renaissance man of the zodiac, you would often wish to sport your hair on the longer side, just to show your natural wave pattern. Often gifted with a full head of hair, you will find an appreciation in using curl enhancing products. To fully benefit from your natural waves, consult with your hairstylist on how to effectively use hair products in order to achieve the perfect hairstyle for the magnificent man that you are.
Gemini (May 21-June 21)
Lighthearted, whimsical and changeable in the most creative ways, Gemini rules polar opposites. They possess great communication skills, and their personality is often expressed concretely through their sense of style. This sign is represented by twins, symbolizing duality in order to achieve the perfect balance. People will find inspiration and motivation in Gemini's presence because of their brilliant intellect.
Gemini Woman
You are known to be flirty, fun, and youthful. Change does not shock you the slightest; in fact you embrace change. As an air sign, your mind is continuously changing—as is your hairstyle. You will love to experiment with style trends, and will try anything once. Fashion colors may appeal to your artistic side as well. As you are truly experimental, especially with hair colors, consult with your hair colorist in order to preserve the integrity and health of your hair. Through your youthful appearance, you can try virtually any hairstyle or color to appeal your adventurous side.
Gemini Man
As the brilliant intellect of the zodiac, you will not shy away from trying trendy cuts or even color. Like women of Gemini, you also have a youthful appearance. A business casual cut may appeal to you during working hours, however off the clock you can wear your hair untamed through use of pomade. These types of haircuts that support a variety of looks can offer you the best of both worlds.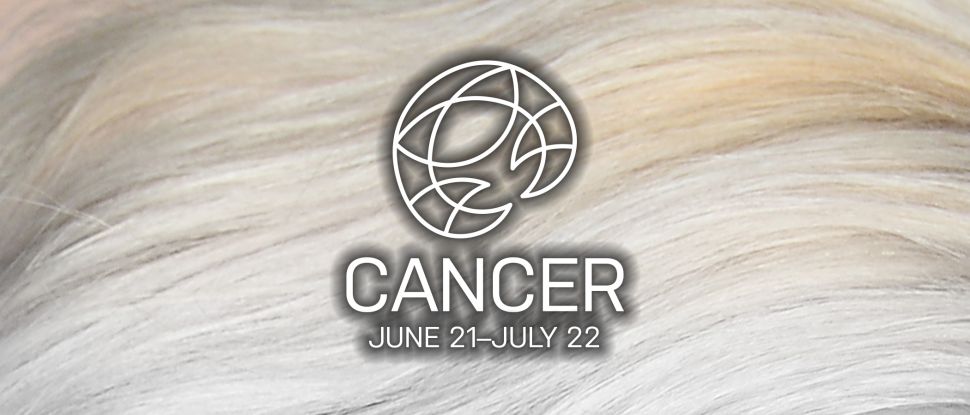 Cancer (June 21-July 22)
Cancers are known to be compassionate and nurturing. They value the ways of old, and have the talent of passing down wisdom to others. Symbolized by the crab, this animal speaks to Cancers need to find balance and protect their vulnerability. Society will confide in Cancers because they provide sound advice, as they are old souls of the zodiac.
Cancer Woman
You are typically sensitive and a homebody, you will go out of your way to be sure that your friends and family are taken care of. A lob cut might complement your selfless lifestyle. This haircut can be worn stylishly with a curling iron as well as pulled up on your busy days "mothering" others. A medium length haircut can also be fitted to your lifestyle, as you often choose to wear your hair like a glamorous Hollywood star. Your style choices are just as timeless and sophisticated as you are.
Cancer Man
Nostalgic in nature, you love to wear your hair in a way that reminds you of your youth. You also exude a chivalrous persona, and often opt to wear your hair longer, like the days of old. Be sure to schedule haircuts on a regular basis with your barber or hairstylist to maintain he style and avoid a shaggy appearance. Longer haircuts are most appealing when continuously maintained, and this ensures you will look as distinguished as you feel.
Leo (July 23-August 22)
Creative, adventurous and bold, Leos exude the most expansive presence of the zodiac with their warm energy. They are distinguished and proud in all their accomplishments. The lion symbolizes honor, courage and regality; and this reminds us all to take pride in our triumphs. Leos inspire others to shine their light and embrace the joys of life.
Leo Woman
You take on life wholeheartedly, and for that you express your sense of style with zest. You can aspire to wear your hair like a lion's mane, with waves and volume. Invest in tools such as velcro rollers and a curling iron in order to achieve this look. As for the sophisticated lionesses, you can wear your hair straight with volume around the crown area. These styles will emphasize the adventurous side of you that others admire.
Leo Man
You are known to be the life of the party, and for that, you wear styles that reflect your jovial character. Haircuts that are ideal to your regal nature are those that can be worn with most volume on your crown. In order to achieve this type of look, you will have to rely on products such as mousse and a comb. Naturally, you may have a thick mane, and in order to preserve the health of your hair, use a boar's bristle brush to spread the natural oil of your scalp throughout your hir before shampooing.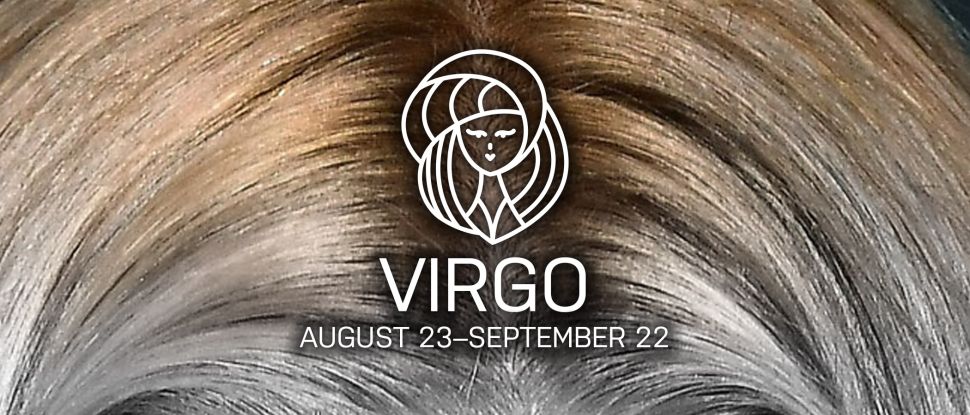 Virgo (August 23-September 22)
Virgos are witty, charming, and timeless. Often known as the perfectionists of the zodiac, they bring this attention to detail to all that they do. Virgos strive to be productive, organized and reliable. Symbolized by the maiden harvesting a shaft of wheat, she is seen as attentive and hard-working. Society looks to Virgos for advice on finding perfection in their motivations. Working with such tact and precision is inspirational, and you lead best by example.
Virgo Woman
Styles with intricate detail are best suited for your sign. Hairstyles such as a sleek pony tail with an off-center part are ideal for your busy days. Shoulder length haircuts are most complementary to your features. A great style to try is a flat ironed look with a middle part. This is very chic, and you will find great joy in sporting this look with not one hair out-of-place.
Virgo Man
Staying simple and clean is ideal to your on-the-go lifestyle. Shorter haircuts with sleek lines are best catered to your needs. To maintain a polished look on a consistent basis, schedule touch ups with your barber. A light pomade product is best to keep your hair tidy during the day.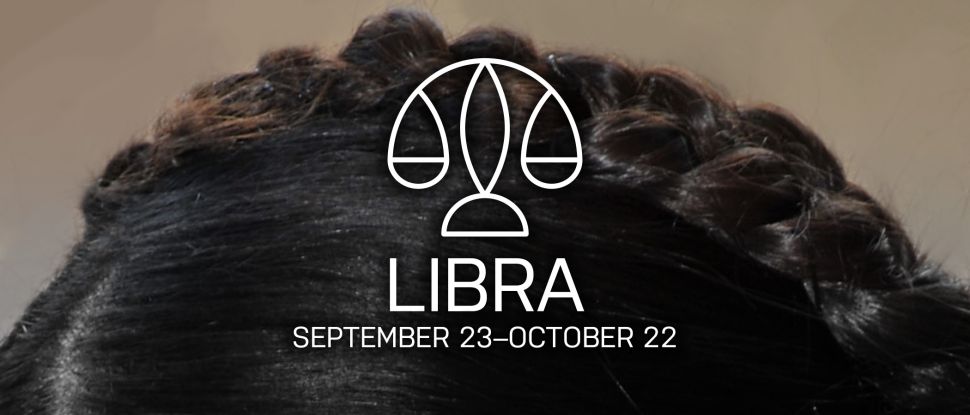 Libra (September 23-October 22)
Known to possess an air of pleasantry and beauty, Libras often to strive to maintain balance in their life. They have an appreciation for harmony, and are great at organizing social events to bring people together. Libras possess a fair viewpoint in situations, and are great at offering impartial advice to those in disagreements. The symbol of the scales is a representation of justice and fairness in any given scenario. Libras' loved ones will look to them to seek an unbiased view in any situation. Libras remind others to seek balance from within.
Libra Woman
With your peace-loving persona, styles that are soft and wavy resonate with your personality. Like that of the scales, you can wear your hair with perfect symmetry, parting it straight down the middle. As a romantic at heart, you can try styles that are long and feminine. Through use of hair extensions, you can easily fulfill that wish. To change things up, you can also wear a braid that wraps around your head like a headband. This will enhance your ultra-feminine nature.
Libra Man
As the charmer of the zodiac, you will not shy away from trying old world hairstyles such as styles of the 1960s. Haircuts with a deep part achieve this classic look with a modern twist. To tame any flyaways, use a medium stronghold gel and comb it through to maintain your daily look.
Scorpio (October 23-November 21)
Deep and mysterious, Scorpios are the most alluring of all the zodiac signs. They have an appreciation of truth and intense loyalty to others. This sign represents strength, power and transformation. The scorpion is a metaphor for transmuting your old ways and accelerating to a new level of being. Although Scorpios may be quiet in nature, society will look to them to seek truth and wisdom as they see through superficialities with clear vision.
Scorpio Woman
As your sign represents metamorphosis, your hairstyle choices are described in a similar manner. Hairstyles that best match your mysterious personality are ones with a fringe or that support a one-eyed look, making you look mysterious at special events. Your hairstyle may remain fixed, but your choice of color is unlimited. You can go from one extreme color to the next until you find your best match. Be sure to use a color-safe shampoo to preserve your look, and a hair conditioning mask regularly to keep your locks healthy.
Scorpio Man
One of your notable features to emphasize with your haircut is your eyes; you want people to feel they have your undivided attention. You would look best sporting haircuts that are styled away from your face to show this asset off. Short or shaved cuts provide the least amount of maintenance, and this is likely best for your lifestyle. Your work ethic is your first priority, and you don't want to fuss with too many hair products.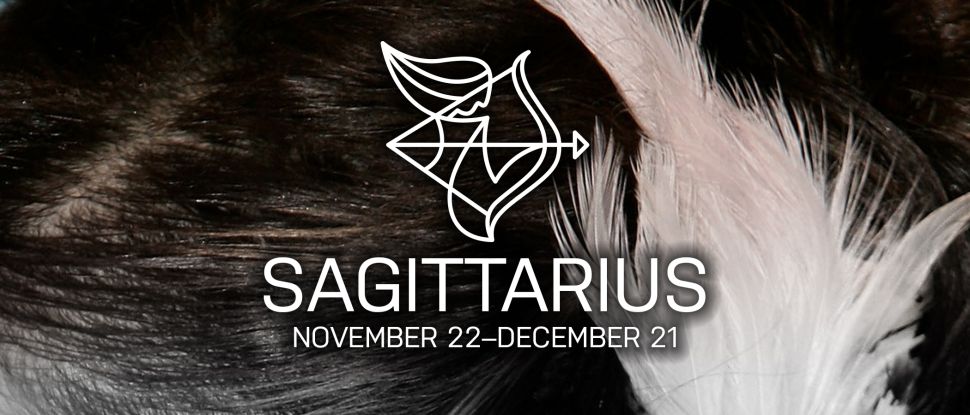 Sagittarius (November 22-December 21)
Spontaneous, optimistic and creative, Sagittarius people love life and they love exploring new things. They possess the boldness to try anything, and the need to spread laughter to others. Philosophical and wise, they have a flair for travel. Leading by example, those of the Sagittarius sign are always aiming higher in pursuits of knowledge, in addition to expressing a happy outlook.
Sagittarius Woman
Known for your confidence and overall positive state-of-mind, you can sport almost any hairstyle. As the adventurous archer, you can pull of riskier styles that others can not. Hairstyles with edge will intrigue you, and you can simply adorn your hair with a splash of sparkle just to keep people guessing about your exciting personality.
Sagittarius Man
With such zest and wanderlust for life, you may not wish to fuss with your hair for long periods of time. Your casual and carefree attitude easily allows you to sport long haircuts. However, due to your adventurous side, you can also resort to fade haircuts with unique designs. These fade haircuts are trendy, and will appeal to your bold lifestyle. To achieve versatile looks with a fade haircut, use a wax that has flexible hold. This will enable you to wear your hair differently through work hours as well as during your free time.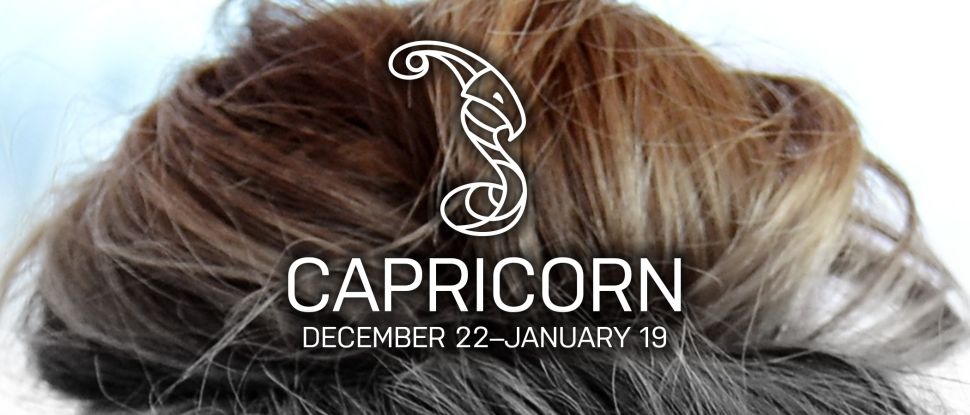 Capricorn (December 22-January 19)
Kindhearted, hardworking and caring, Capricorns approach life with great strides, stopping at nothing to achieve their goals. Through patience and goodwill, they can take on many tasks with methodical concentration. This sign is traditionally the Sea Goat, which symbolizes a dual nature. The fish part represents spirituality, passion and connection, while the goat represents intelligence, ambition and stability. This sign teaches society to find inner strength and discipline in order to achieve life goals with steady but sure steps.
Capricorn Woman
You can aim for styles that involve a simple, no-nonsense execution to keep up with your great ambition. Try a simple blow dry style to emphasize your haircut, which would ideally be shoulder length with long layers. This type of haircut is simple for you to maintain, but long enough pull up into a top knot. If you are in the mood to change your hair at work, you can do a half up half down style in order to keep your hair away from your face while still looking chic.
Capricorn Man
You are classic and practical and can try haircuts that are traditional and simple. In the professional world, you can take on your ambitions by crafting a sleek look. You likely have a great haircut, but it is necessary to use product to look polished and professional. I suggest a medium hold hair gel to ensure that your strands will stay in place while you are conducting business.
Aquarius (January 20-February 18)
Known to be inventive, friendly, and a humanitarian at heart, this sign connects with people from all the walks of life through compassion. Aquarius individuals are highly eccentric, independent and have the need to express their uniqueness. Symbolized as the Water Bearer, the sign shows an adult man holding a basin and pouring water. This is a representation of pouring information out to all mankind. This sign reminds us to focus on our creations, and to serve each other through humanitarian efforts.
Aquarius Woman
You have the knack of spotting future trends, and you will likely try many hairstyles until you find your perfect match. Haircuts that are medium in length will be most ideal to try for your changeable lifestyle. If you are too busy to fuss with your hairstyle, fringe haircuts can work for you, while keeping your look polished.
Aquarius Man
You have the ability to sport an original hairstyle that's specifically created for you. You may even be tempted to cut your own hair to express your creativity, but I would not recommend it. Consult with a barber or hairstylist who also shares your unique vision. Haircuts that are long in length can be ideal to suit your personal taste. You can wear these haircuts up in a half man bun to give you the option of looking business casual if need be. In order to achieve this look for work, use a medium hold gel and a comb to set it.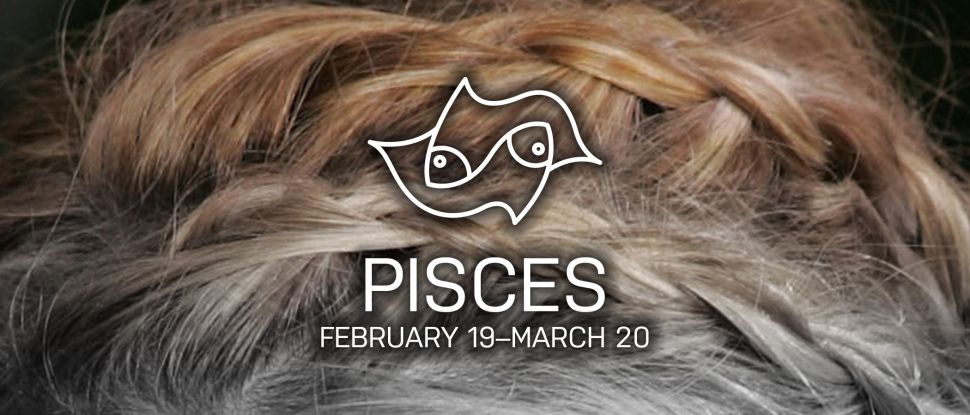 Pisces (February 19-March 20)
Imaginative, sensitive, and otherworldly, Pisces adore harmony, and they have the desire for others to coexist with one another peacefully. This sign is said to contain a certain fragment of all the other signs. Pisces are known to be the dreamers of the zodiac and are prone to escapism. The symbol of the connected fish swimming in opposite directions are a representation of the soul's longing to escape from the restrictions of structured and limited ways of being. The sign of Pisces is set to remind us to tune into ourselves, and find the peace within.
Pisces Woman
You have a love of daydreaming, and through this way of being, you will love wearing your hair in a way that best reflects your imagination. Bohemian hairstyles, or styles that resemble the waves of the ocean would be complimentary to your dreamy features. To give some spice to your hairstyle choices, add a braid to your hair. To create a touch of youthful elegance, use a serum to enhance overall shine. Highlights will also create an illusory effect, and will really frame your delicate features.
Pisces Man
As the chameleon of the zodiac, you are known to be empathetic and have an artistic outlook on life. Your choices in haircuts are most versatile, as you exude a very ethereal look to most people. Depending on your lifestyle, your haircut choices can be endless. To maintain a cleaner finish to your style, use a flexible hold pomade so you can run your hands through your hair with ease if you wish to change things up throughout the day.
Lumi Pelinku is an expert hairstylist and hair colorist with a passion for astrology. Read her full bio here.