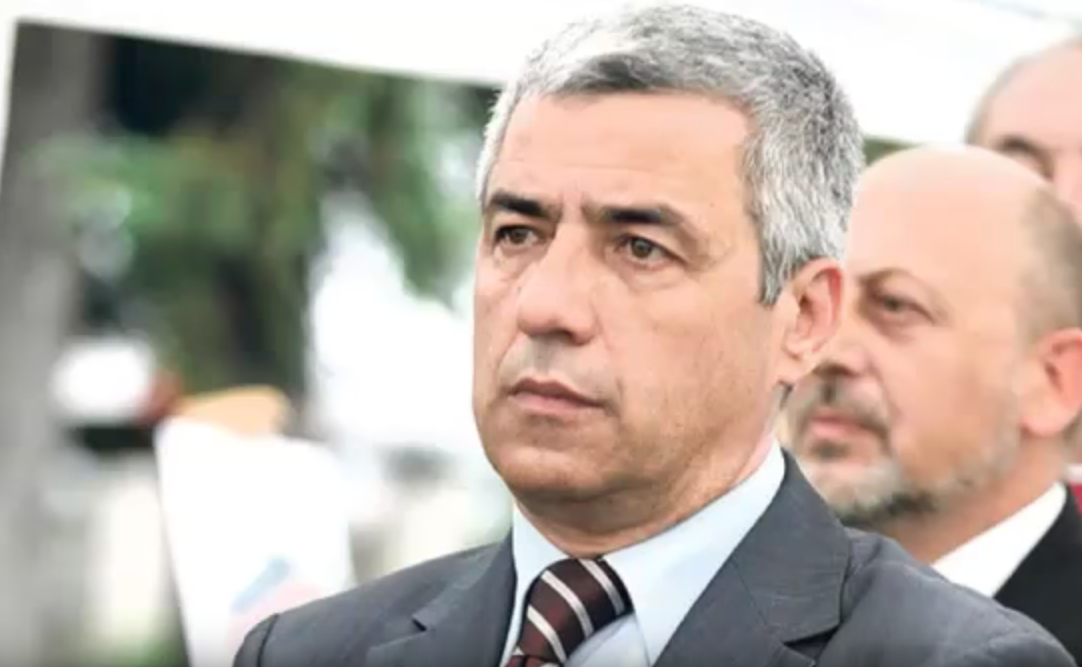 The always narrow and winding path to peace in Southeastern Europe hit a major obstruction this morning with the murder of Oliver Ivanović, the leader of the Serbs of Kosovo, who was gunned down in a drive-by killing in Kosovska Mitrovica. That city is precariously divided between Kosovo's Albanian majority and Serbian minority, and Ivanović had been the latter's political boss since the 1999 war that dragged NATO into that messy ethnic conflict.
The 64-year-old Ivanović was murdered in front of his political party's office by a gunman in a moving car. Local media in Kosovo claim the car has been found, burned out, but as of this hour no suspects have been officially named, much less located. Shot five times with a pistol, Ivanović was dead on arrival at a local hospital.
His murder fell on the exact day that representatives of Serbia and Kosovo were set to meet in Brussels to normalize relations between them. Since the 1999 war, Belgrade has remained unreconciled to the loss of its former province—keeping Kosovo in Serbia was the issue that led to the rise of Slobodan Milošević, while its loss at the hands of NATO caused his downfall—and finally there seemed to be some hope for progress, after years of cajoling by the European Union. Ivanović's murder has undone any forward movement on the Kosovo issue.
Already, Serbian President Aleksandar Vučić has denounced the assassination as an "act of terror" while convening an emergency national security meeting in Belgrade to discuss the killing and its aftermath. Predictably, today Serbian representatives in Brussels walked out of the long-awaited meeting with Kosovo Albanian counterparts in protest over Ivanović's murder.
The victim was a man with many enemies. Many Albanians hated Ivanović for his alleged involvement in war crimes in 1999. An EU-established court in 2016 convicted Ivanović for involvement in the deaths of civilians during the Kosovo war, but that was soon thrown out on appeal. At the time of his death, Ivanović was awaiting a new trial.
However, Ivanović was no more popular among Serbian nationalists, who despised his willingness to parley with Prishtina over Kosovo's final status, with the aim of protecting the country's dwindling Serbian minority. Eventually, Ivanović accepted political reality—above all, that Kosovo has gone its own way, irrevocably—even if many in Belgrade still have not. In recent years, Ivanović had gotten more death threats from fellow Serbs than from Albanians. For anyone eager to scuttle any chance for rapprochement between Belgrade and Prishtina, Oliver Ivanović offered a tempting target.
In the last years of the Milošević regime, which collapsed in October 2000, Serbia witnessed a wave of assassinations of prominent politicians, security officials, journalists, and mob bosses; many of those killings remain unsolved, and there are valid concerns that the Ivanović hit will be just one more mysterious murder in the Balkans that never gets properly explained.
The root of the problem is that, after the collapse of Yugoslavia in 1991, the region never experienced any serious efforts at cleaning up the Communist security apparatus, a tricky process called lustration by experts. Though seldom discussed in the West, Yugoslavia possessed a particularly nasty secret police force that employed organized crime elements for its dirty work abroad. After 1991, these secret networks metastasized further, and they include spies, mafia kingpins, and politicians; in many ways, these covert cadres are the real rulers of the Balkans.
The murky unpleasantness of this system was laid bare by the last big Balkan assassination back in March 2003, when Zoran Djindjić, Serbia's reform-minded prime minister, was gunned down in Belgrade in broad daylight. His killers turned out to be senior officials of the Serbian intelligence service, specifically of its sinister Special Operations Unit, who were simultaneously top organized crime bosses. They feared Djindjić, whose desire for cleaner governance threatened their criminal empire.
The Djindjić assassination led to a series of arrests that damaged the covert cadres that possess too much power across the former Yugoslavia, but they did not end this corrupt system. Fifteen years later, it remains in place, doing as it likes, with its secret agents and helpers in all the major political parties and most big businesses too. It's easy to imagine that they had a hand in the murder of Oliver Ivanović.
However, Southeastern Europe is in a more dangerous place now than it was in 2003. Russian influence has grown enormously in recent years, particularly in Serbia and Bosnia, while the Kremlin's backing of the Serbs of Kosovo is no secret. Vladimir Putin has restored Russia's historic ties with the "brother Orthodox" Serbs, and anyone acquainted with how malign that influence has sometimes been—particularly when assassinations are involved—for the Balkans and all of Europe should worry that there may be a Kremlin link to the Ivanović assassination. After all, turning Serbia away from the EU and NATO is Moscow's top foreign policy aim in the Balkans. Not to mention that Kremlin spies plotted the violent overthrow of the government of neighboring Montenegro only a year ago.
For now, the region awaits word of who murdered Oliver Ivanović and why. This is the Balkans, so nobody expects quick justice or that official accounts will be especially truthful. It's a safe bet that conspiracy theories will proliferate in every possible direction. Worse, any hope for normalization of relations between Belgrade and Prishtina anytime soon died with Ivanović, in a pattern that's all too predictable in Southeastern Europe. How Moscow now reacts to this crime may determine the fate of this troubled region—and beyond.
John Schindler is a security expert and former National Security Agency analyst and counterintelligence officer. A specialist in espionage and terrorism, he's also been a Navy officer and a War College professor. He's published four books and is on Twitter at @20committee.