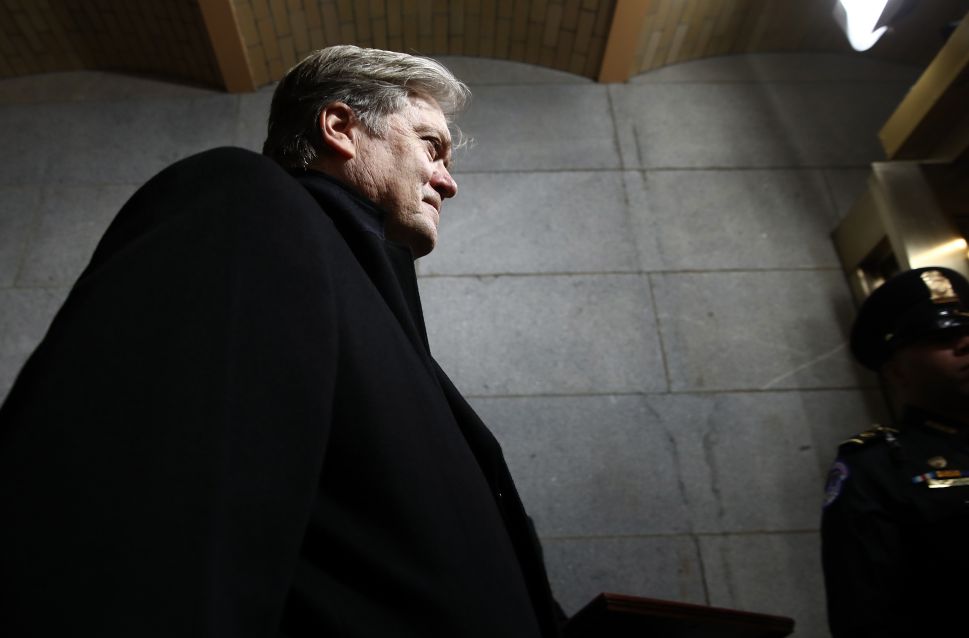 President Donald Trump's former chief strategist Steve Bannon will appear before the House Intelligence Committee to discuss Russian interference in the 2016 presidential election. A source familiar with the probe told Reuters on Thursday that the interview is likely to focus on Bannon's time during the campaign, rather than his brief stint at the White House.
The Daily Beast reaffirmed the report, confirming that Bannon had retained white collar attorney Bill Burck of the firm Quinn Emanuel. Burck currently represents White House Counsel Don McGahn and former Chief of Staff Reince Priebus for the Russia investigation.
Although Bannon has managed to avoid questioning by Special Counsel Robert Mueller's team, he has gone on-record criticizing the Trump team's handling of the Russia investigation.
After Bannon was ousted from the White House last August, the former aide called the president's decision to fire former FBI Director James Comey the worst blunder "in modern political history" during a 60 Minutes interview.
Bannon also called a Trump Tower meeting between Donald Trump, Jr. and Russians claiming to have damaging information on former presidential candidate Hillary Clinton "treasonous" and "unpatriotic." The remarks surfaced in reporter Michael Wolff's book Fire and Fury: Inside the Trump White House, leading to Bannon's firing from Breitbart and universal condemnation from GOP leaders.