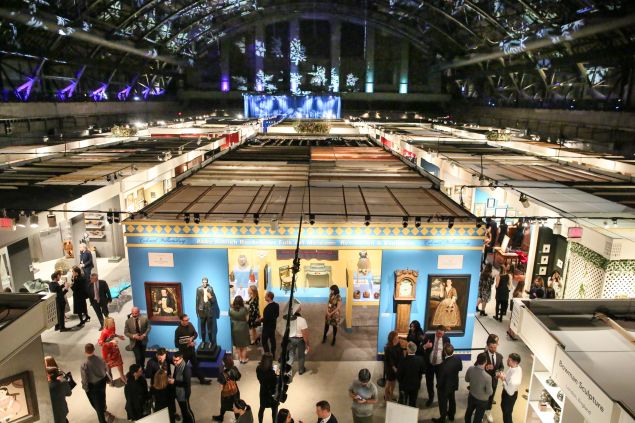 The Winter Antiques Show at the Park Avenue Armory has exhibitors from 70 galleries who'll be showing everything from porcelain to paintings to furniture from January 19 to January 28. First held in 1955, the show used to be known as a showcase of American art and Americana. But in recent years it's shed that reputation, bringing together an international mix of offerings startling both in breadth and uniqueness. Here are a few of the 2018 edition's most eagerly anticipated items.
One of the paintings to watch is Sugar Time (1960), by Grandma Moses (Anna Maria Robertson Moses, 1860-1961), at the booth of Galerie St. Etienne. The gallery began representing the artist in 1940, when founder Otto Kallir first recognized that the charming paintings by an untaught farm woman, then eighty, had a future.
Now representing her estate, the gallery will show 15 paintings by Grandma Moses at their booth, with prices ranging from $20,000 for a small work to "the low six figures," says gallery co-director jane Kallir, for a picture like Sugar Time. Moses painted the scene, which could be loosely described as Vermont Brueghel, minus the bawdiness, in her hundredth year.
Cold weather is forecast for the duration of the show, luckily for Galerie St. Etienne. Snow is a crucial factor in Moses's prices, said Jane Kallir. In contrast to the nostrum from Impressionist Era Parisian dealers that "la neige, ca se vend pas" ("snow doesn't sell"), snow in a Grandma Moses landscape pushes a painting's price upward.
"Everybody wants snow," Kallir said. "We've got four really A-quality snow paintings, which you don't see that often." Summer scenes, a steal in comparison, will also be on view.
Yet there's more than snow in those Vermont hills. Kallir says that those winter scenes by Moses are a chilling expression of Cold War fears. Moses was a celebrity—she was on the cover of Time magazine and her work was on U.S. postage stamps. "Her popularity was due to those anxieties," Kallir maintained. "The verities of human existence, embodied in the seasons and the landscape, this was an anchor that we could hold on to."
And that popularity could be on the rise again.
"The interplay of the primitive, as she was called, and the modern is a leitmotif of collecting since that time," said Kallir, "But if you're looking at contemporary art now beyond the mega-galleries, all the categories have broken down—you don't have any rules, so I'm hopeful that people today for the first time are able to look at Grandma Moses as an artist, and not as a category," she said.
At Robert Simon Fine Art, what promises to one of the fair's high-priced offerings is a portrait from Renaissance Florence of a man clothed in black, although we don't know who the man was. The artist, Domenico Puligo (1492-1527), is obscure enough to keep the price of an understated but stunning painting under $1 million. Obscure indeed—the title of an exhibition devoted to Puligo in Florence in 2002-3 described the artist as a "forgotten" figure in Florentine painting. Simon is asking $700,000.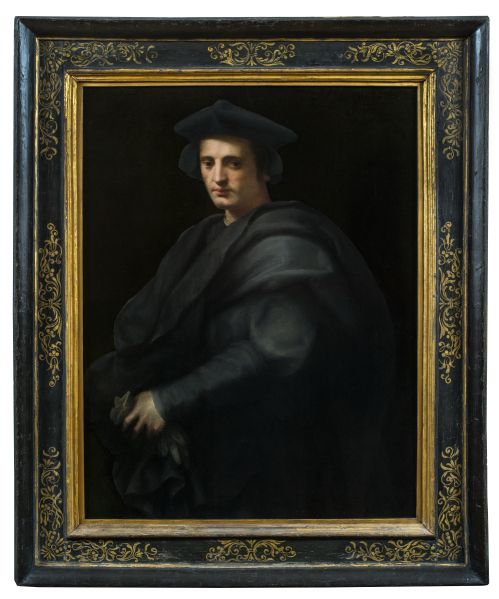 Alongside that picture, visitors to the show will discover a forgotten technique in "The Circumcision of Christ," also by an unknown artist, an example of a rare Latin American colonial style circa 1700 called enconchado. The term means enclosed in a shell.
In these paintings—about 200 of them are known to exist today—artists used shell fragments as part of the picture. In "The Circumcision," which treats its subject with startling anatomical detail, mother-of-pearl surfaces are parts of the scenery and form sections of the garments of figures in the New Testament scene. On the frame, flowers and birds are depicted in delicate shell inlay with the understated incandescence of fine jewelry. The technique was inspired by Japanese Nanban lacquer work that came to Mexico via trade routes from the Philippines.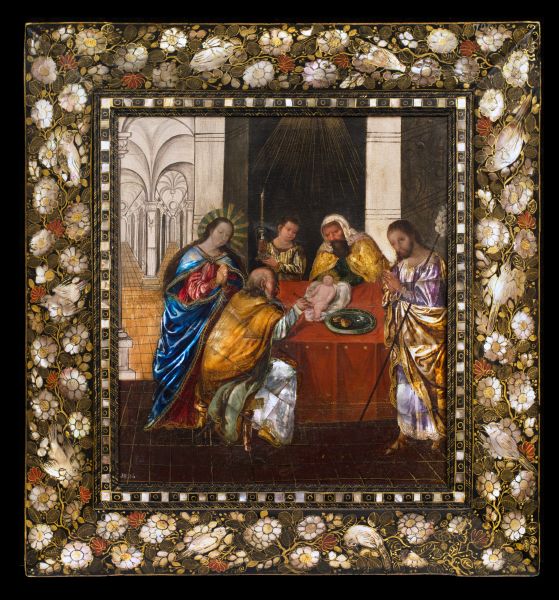 Enconchados turn up at auction, but usually not in such good condition. Mexico bans their export. Simon is asking $300,000 for this one, which had been in a private collection in Austria for decades.  The price of admission will give you a look at a rarely exhibited object.
Rare would describe any intact ancient Mesoamerican statue on the market. Throckmorton Fine Art, also known for Mexican modernist photographs, is selling a ceramic seated female figure from Veracruz, dating from between the 6th and 10th centuries. Almost two feet high, Seated Figure has the kind of immediacy and timelessness that you find in naturalistic antique sculpture, wherever it comes from. The figure is clothed from the waist down, with bracelets decorated with bells on her upper arms and a necklace from which two tooth-like forms are dangling. Perforations on the skull suggest that the figure might have had a wig or feathers. The dealer and scholars have suggested that the statue is of a young dancer.
The young adolescent figure, with a face that looks as iconic as it is realistic, is the kind of Mesoamerican work that crosses over in appeal beyond the clutch of antiquities collectors. The statue comes from the estate of Jay Leff (1925-2000), a Pittsburgh collector who loaned it to museums in the 1950's and 1960's. "Things with provenance do very well," said Spencer Throckmorton.
David D'Arcy is a critic and arts journalist.