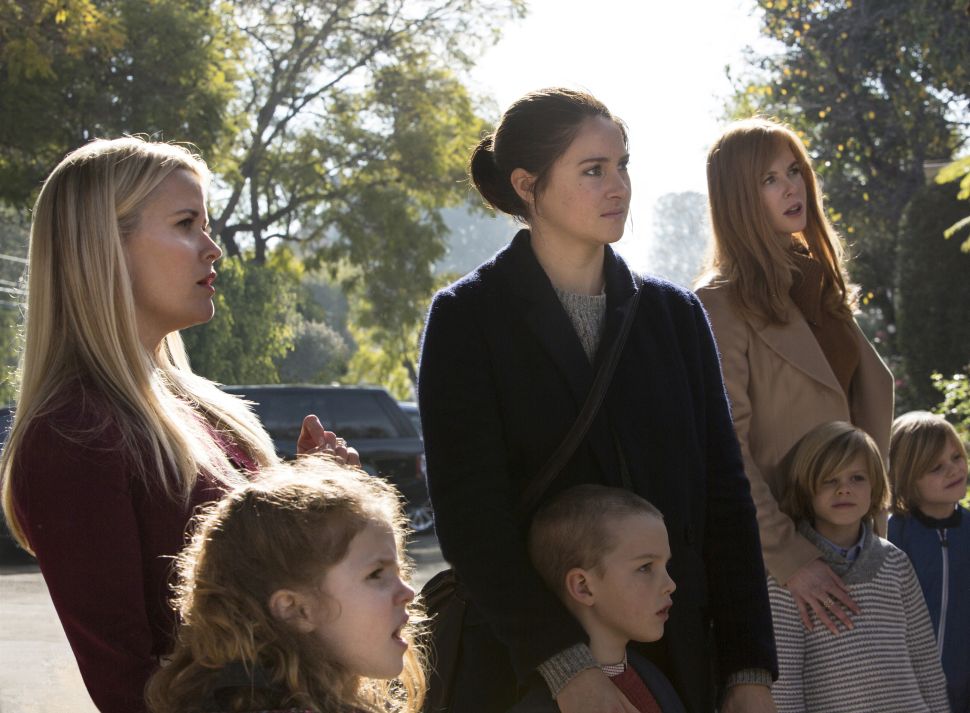 HBO's Big Little Lies cleaned up at the Primetime Emmys late last year and took home the ultimate prize at this year's Golden Globes. That's great for HBO's prestige and the network's somewhat divisive decision to order a second season of the limited series, but what's even better is what all of this hardware is doing for Big Little Lies' viewership.
The first season was already a solid ratings performer when it averaged 1.17 million live viewers last year, per TV Series Finale. But according to a study done by Parrot Analytics that explored the consumer demand for shows that won awards at the 75th Golden Globes since the January 7 ceremony, Big Little Lies is now making big gains among viewers. That list also includes: The Handmaid's Tale, Fargo, Master of None, This Is Us and The Marvelous Mrs. Maisel.
Of the shows, Big Little Lies leads all with a 180 percent increase in average demand post-Golden Globes. After that came Amazon's The Marvelous Mrs. Maisel, followed by Netflix's Master of None, NBC's This Is Us, Hulu's The Handmaid's Tale and FX's Fargo, which rose the least with less than 40 percent.
Big Little Lies took home four Golden Globes statues, including Best TV Limited Series/Made for TV Movie and individual acting honors for Nicole Kidman, Laura Dern and Alexander Skarsgard.
Parrot Analaytics measures consumer demand through their popular metric Demand Expressions, which tracks file-sharing sites, streaming peer-to-peer, video streaming, social media buzz, blogging, critic rating aggregators and more.
"By collecting over one billion data points each day from all countries in the world, the audience demand that is represented in Parrot Analytics' global measurement standard (Demand Expressions) reflects the desire, engagement and consumption of TV content, weighted by importance," according to the firm, as reported by Deadline.
Witherspoon and Kidman are set to receive big raises for season two, with reports marking their salaries in the $1 million per episode ballpark. Co-stars, such as Zoe Kravitz, are also said to be earning around $3 million for the entire sophomore season.
Big Little Lies will return in 2019.