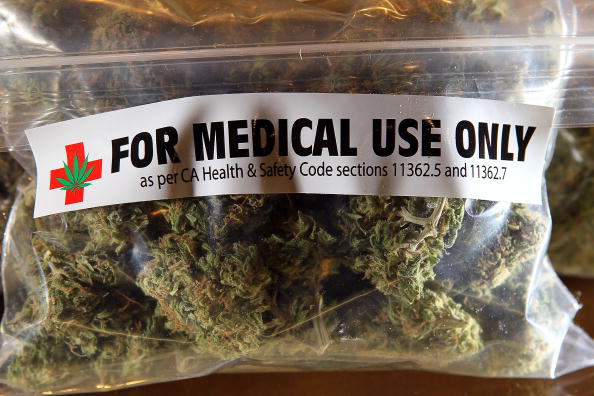 Mayor Bill de Blasio blasted U.S. Attorney General Jeff Sessions' decision to enforce federal marijuana laws, calling it a "vendetta" against states that have legalized marijuana and affront to their rights.
On Thursday, Sessions issued a memo on federal marijuana enforcement policy that announced the repeal of previous guidance documents issued under former President Barack Obama. In the memo, Sessions directs all U.S. Attorneys to implement the laws enacted by Congress and to adhere to "well-established principles when pursuing prosecutions related to marijuana activities."
Since the passage of the Controlled Substances Act in 1970, Congress has generally banned the cultivation, distribution and possession of marijuana, Sessions noted.
De Blasio, who does not support legalizing marijuana, took to Twitter on Friday morning to criticize the move, calling it a "vendetta against legalized marijuana" and an attack on communities of color. The mayor maintained he has not changed his opinion on the issue but that his response is about President Donald Trump's administration violating states' rights.
"This is about the federal government interfering with the rights of those states to make their own decisions," he told reporters on Friday afternoon at an unrelated press conference at the NYPD headquarters. "The people of those states decided this policy. It's not for the federal government to intervene for political reasons, and that's where I think vendetta is the right word."
"A lot of these states happen to be more progressive states, more Democratic states," de Blasio continued. "The federal government has no business telling the people of those states how to live. And so I think that's what's motivating it. My view remains the same. It's something I want to study. I don't have a change in my viewpoint, but I want to study the experience of those states as they move forward."
The states with legal marijuana are Alaska, California, Colorado, Massachusetts, Nevada, Oregon, Washington, Washington, D.C. and Maine.
Police Commissioner James O'Neill said there were 63,367 total felony misdemeanors and violations related to marijuana possession, compared to 22,655 in 2017. He said there were 39,000 less misdemeanors, which he noted was the biggest decrease. He does not expect Sessions' new policy to affect the discretion given to officers making arrests for low-level offenses.
"That's something that we have to take a look at, but I don't anticipate that," O'Neill said.
Despite the mayor's claim that arrests for low-level possession of marijuana has decreased, police reform advocates have maintained that the number of arrests for marijuana possession have increased in the city.
In July, the Drug Policy Alliance released a report indicating that black and Hispanic New Yorkers make up 86 percent of marijuana arrests—which totaled 60,000—under de Blasio despite constituting only 24 percent of the population.
In their report, the organization found that the NYPD made more marijuana possession arrests under de Blasio and former Police Commissioner Bill Bratton from 2015 to 2016 than former Mayor Giuliani and Bratton, who was doing his first stint as the city's top cop at the time, from 1994 to 1996.