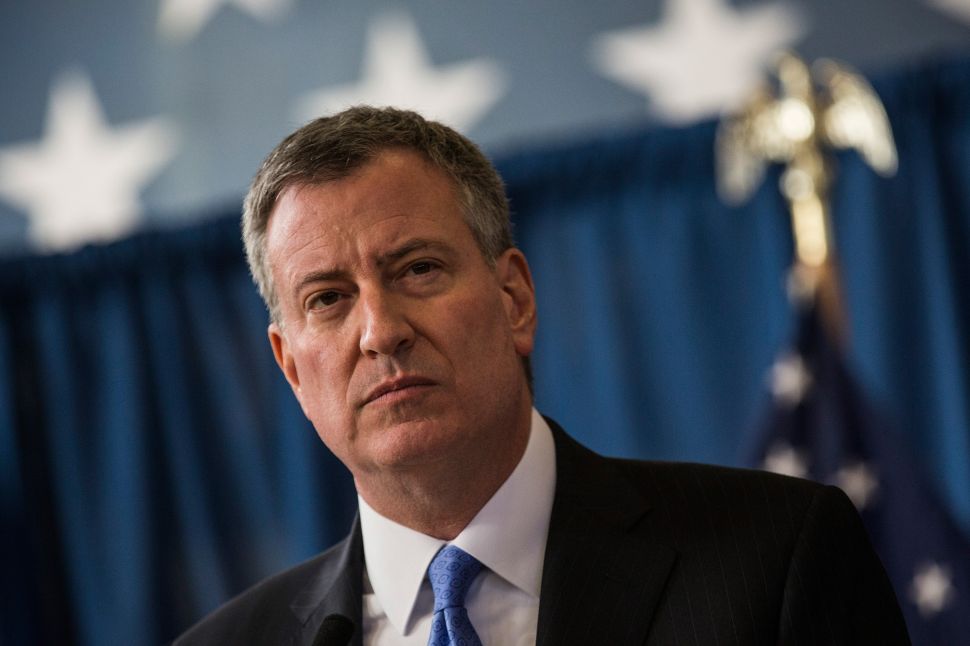 Mayor Bill de Blasio maintained that he did not accept bribes from a top political donor who confessed to trying to use his campaign contributions to the mayor to get good lease renewal terms for his restaurant in New York City.
In October 2016, Harendra Singh, a top donor to de Blasio, secretly pleaded guilty to attempting to bribe the mayor so he could get a lease renewal that was beneficial to his restaurant on city-owned property in the Long Island City section of Queens, according to the New York Times.
The Federal Bureau of Investigation and the U.S. Attorney's Office for the Southern District of New York probed de Blasio and Singh's relationship for 18 months, the Times reported, noting that Singh, his family members and associates raised roughly $33,000 for de Blasio.
But in March 2017, they announced they would not file any charges against him, although they blasted his fundraising methods.
Singh also confessed to bribing former Nassau County Executive Edward Mangano and former Oyster Bay Town Supervisor John Venditto, according to Newsday.
When asked how it is possible for Singh to plead guilty to giving the mayor a bribe and for de Blasio to simultaneously be found not guilty of accepting it, the mayor insisted he is in the clear.
"It's abundantly clear and I'll say it for everyone: this man did a lot of bad things in a lot of places," de Blasio told WNYC's Brian Lehrer on Friday morning. "I'm someone who never did, never would be involved in such an effort. I was thoroughly looked at, and there's a reason there were no charges brought because there was nothing there."
"This guy, to save his own skin struck a plea deal, with the federal prosecutors, that's what this is," he continued. "He agreed to certain charges for his own self-preservation, but I've been 100 percent consistent—what he says happened did not happen. Period."
He pointed to the fact he was not charged as proof.
"If it happened, obviously there would have been a result of the investigation that went on and this is a guy who obviously is a bad human being who did bad things and was caught doing bad things and when people do that, all they try and do is lessen the punishment to save their own skin," the mayor added.
And he dismissed comparisons between President Donald Trump's characterization of his former national security advisor Michael Flynn as a liar and his own explanation.
"I think they're apples and oranges," he argued.