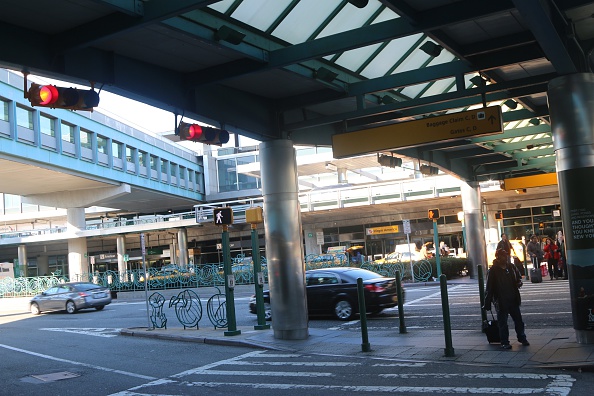 Mayor Bill de Blasio announced that New York City saw its safest traffic year in 2017 since 1910 due to steps taken under the Vision Zero traffic safety initiative he launched in 2014.
In January 2014, de Blasio unveiled Vision Zero, an initiative aiming to end traffic deaths and injuries on city streets. The plan included increasing enforcement of moving violations, ameliorating street designs, increasing penalties for dangerous drivers, lowering speed limits and increasing the use of enforcement cameras.
All traffic fatalities were down 28 percent from 2013, the year before Vision Zero was launched, to 2017, and pedestrain fatalities were down 45 percent.
In 2017, there were 101 pedestrian fatalities, with another 113 traffic fatalities in other categories, according to city data. The previous year, there were 148 pedestrian deaths and 83 other types of traffic fatalities. And in 2013, there were 184 pedestrian fatalities and 115 traffic fatalities in other categories.
"I'm very proud to report, 2017, the safest year on record when it comes to our pedestrians and motorists, it's the safest year literally since we began keeping records in 1910," de Blasio said at a garage in Woodside on Monday morning. "And the last time New York City streets were this safe, people were getting around with a horse and buggy. So in the entire era of the automobile, we're at the safest point we've ever been."
But the city saw an increase in the number of cyclist deaths.
As of Nov. 30, there were 21 cyclist deaths, compared to 18 the previous year—and almost double the number of cyclist deaths in 2013, at 12 deaths. The number of motorist deaths also rose, with 85 last year compared to 65 in 2016. In 2013, before Vision Zero was launched, the number of motorist deaths was 103.
The mayor referred to critics who said the city would not be able to lower traffic-related deaths or get homicides below 300 in a given year—and noted the city shattered both myths.
"The idea that we couldn't make progress had no basis in fact," de Blasio continued. "We just never tried as a city until four years ago. Once we started trying, we saw great results. But this takes commitment and it takes resources. Vision Zero includes a five-year commitment of $1.6 billion. But when you look at how many lives are being saved, it's worth every penny."
He credited the NYPD with issuing a record number of summonses last year for failure to yield to a pedestrian and speeding. And he argued the city is making progress while the rest of the country is still lagging.
According to data released by the U.S. Department of Transportation's National Highway Traffic Safety Administration in October, collected from all 50 states and the District of Columbia, 37,461 lives were lost on U.S. roads in 2016—an increase of 5.6 percent from the previous year.
Of those deaths, 10,497 were speeding-related, a four percent increase; 5,987 were pedestrian deaths, a nine percent increase; and 840 were bicyclist deaths, a 1.3 percent increase.
"Now, we've seen progress four years in a row," the mayor added. "That always tells you something. Four years, we've set a new record each year, lowering the number of fatalities, but the reality around the rest of the country is tragically, traffic fatalities are going up."
The city also set another precedent: the safest year on record in the history of Queens, with a record low number of traffic fatalities. He pointed to Queens Boulevard, a major thoroughfare in the borough known as the "Boulevard of Death"—a phenomenon he described as "never acceptable."
The city put $100 million into fixing and redesigning the boulevard, and in the last three years, the city has not lost a single pedestrian or cyclist along the road.
"The Boulevard of Death is now the Boulevard of Life," de Blasio maintained.
Despite the progress, he acknowledged there is "a lot more to do." In addition to the city doing more with its investments and undertaking more street designs, he would like to see the state legislature give the city additional speed cameras around schools.
"Whatever you have heard in the past from the critics or the cynics, after four years we can now say for sure Vision Zero works, and we're gonna redouble our commitment to it, and I looks forward to sharing more good news with you in the future as we go farther," de Blasio said.