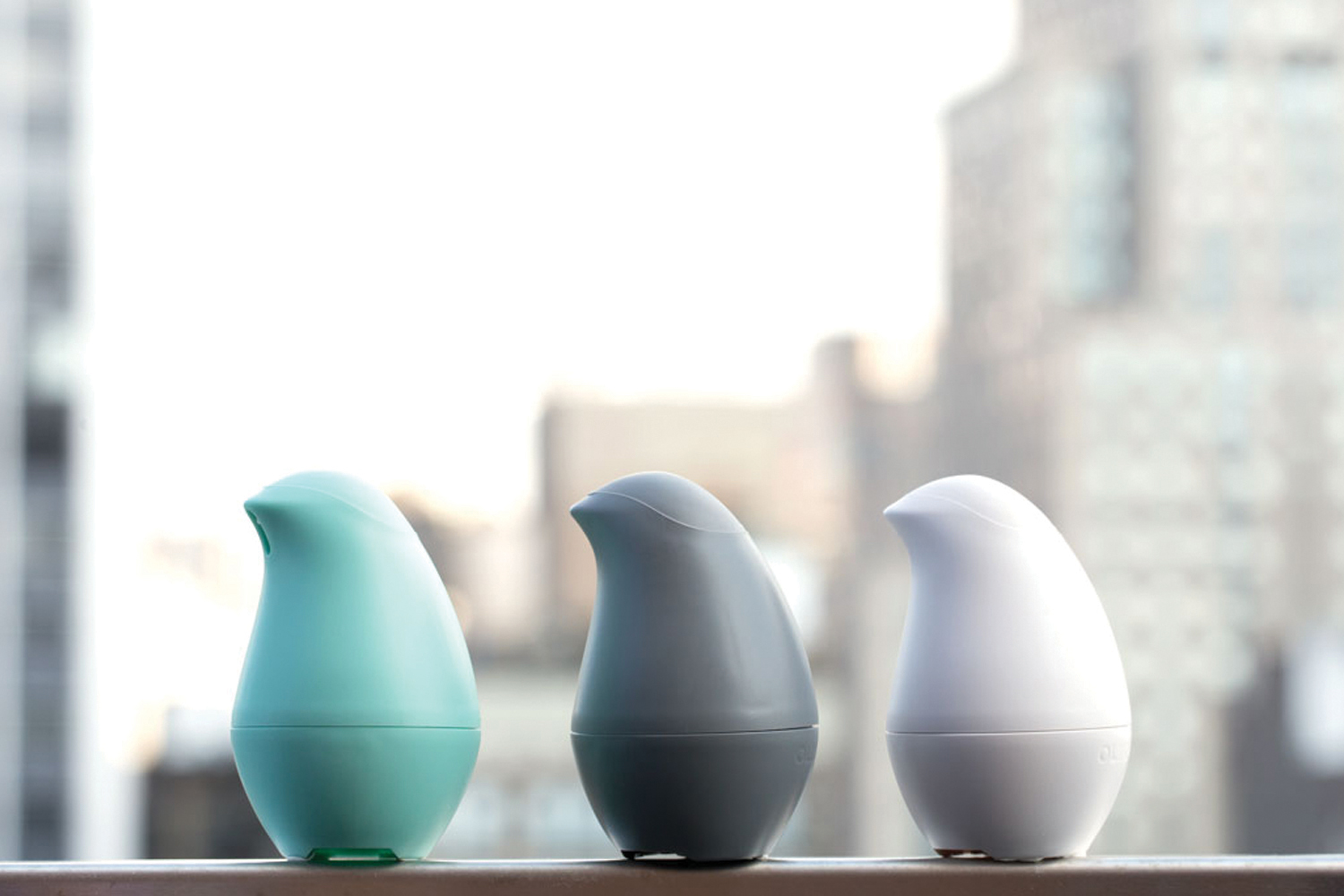 If you've done everything in your power to keep up with the Kardashians, there's still one more step before you become an honorary sister—and no, it's not Arthur George socks.
While you anxiously await Kylie Jenner's pregnancy announcement, consider buying smaller sunglasses to impress Kanye and wonder if Jonathan Cheban is really changing his name to Foodgod, consider taking the next step to becoming a full-fledged member of the family. Then, embrace the little birds the Kardashians can't get enough of.
Birdie by OLIKA is a tiny bird-shaped hand sanitizer that doesn't look anything like your usual Purell bottle. It has a spray top and is filled with a 95 percent natural sanitizer that has aloe vera and essential oils. The best part? It has a dispenser of tiny dry wipes on the bottom, guaranteeing you never feel disgusting after riding the subway again (okay, no actual guarantees there). There's also a locking mechanism so it won't spill all over during your commute and Birdie fits in the palm of your hand.
Khloe Kardashian regularly shows her Bird off on Snapchat and on the show, maintaining her status as the family's resident neat freak. But the Kardashians aren't the only ones applauding the sanitizer; in September of last year, the little bird was rewarded for its innovative design at the first-ever Beauty & Money conference.
The start-up was founded by Jessica Postiglione, a Harvard Business School graduate who wanted to create a product with personality. And it certainly has more personality than most hand sanitizers. Maybe it will be the next Bath & Body Works sanitizer, but instead of being passed around in middle schools hallways, it will make its way to office buildings.