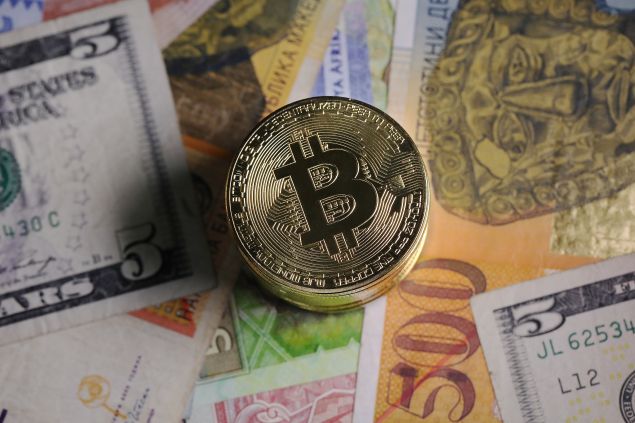 If you want to attend the sixth annual North American Bitcoin Conference in Miami next week, you'll have to pay for your $1,000 ticket with a credit card.
Does that sound strange? It is.
But according to the conference website, fiat currencies work better for last minute purchases. Cryptocurrencies only make sense as a payment option more than two weeks before an event because of the "network congestion and manual processing" involved with these payments.
"Due to the manual inputting of data in our ticketing platforms when paid in cryptocurrencies, we decided to shut down bitcoin payments for last minute sales due to print deadlines," the ticket site reads. "Hopefully next year there will be more unity in the community about scaling and global adoption becomes reality."
This is a pretty big contradiction, tantamount to Ocean Spray declaring cranberries "unpalatable" (yes, that happened).
But it's true that bitcoin moves incredibly slow compared to other currencies. Networks can only handle seven transactions per second. This leads to backlogs and "network congestion" the conference experienced.
Adding to the lag time is the fact that bitcoin payment processing costs between $30 and $55 per transaction, making it impractical for anything except large business deals.
Conference organizer Moe Levin explained to Observer that the bitcoin ecoystem isn't built for ease of use at this point. Payment systems don't have the bandwidth to both process a transaction and record information like a person's name or email. These details must be recorded manually after the payment is processed, whereas with a credit card everything can be entered at once.
There are third party tools like CoinPayments which can both handle bitcoin transactions and record additional details. But even those sites take a long time to process information for a conference attended by 4,000 people.
An added complication is bitcoin's volatile price changes and increased user base. As the number of bitcoin users has grown, networks built to handle only a few transactions became congested from the higher volume. Fees, which were less than $1 per transaction in the early days of bitcoin, also increased because of this.
Levin said one of the conference's aims was to find a solution for these problems.
"It's our hope that at an event like this, which brings the bitcoin and crypto communities together, we can find a more robust approach and deliver on the promise of cryptocurrency as a more efficient way to transfer value from one person to another," Levin said.
Other companies have had issues with cryptocurrency in recent months. Gaming website Steam stopped accepting bitcoin payments because of the currency's volatility and high fees.
Microsoft also recently suspended the three-year-old crypto payment option in its web store because of its unstable nature. The option returned after two weeks, but only for smaller payments.
In spite of bitcoin's recent issues, Levin said the digital currency still has many benefits.
"It's an immediate person-to-person payment that is permanently verified and recorded," he said. "Bitcoin is the most elegant method of transferring information and value from one person to another."