The Marvel Cinematic Universe (MCU) is without a doubt the biggest brand in all of film at the moment. Combine that with the audience demand for more diversity in Hollywood's blockbusters, and it's easy to see why Disney/Marvel's Black Panther is one of the most anticipated movies of 2018.
But how will the first modern superhero film headlined by a black actor perform at the box office? Based on the Chadwick Boseman led flick's pre-sale numbers, the answer is pretty damn well.
Black Panther is outperforming Captain America: Civil War as Fandango's best-selling MCU title within the first 24 hours of presales, Deadline reports. That has to have Marvel Studios executives salivating, as Civil War opened to a gaudy $179 million en route to $1.15 billion worldwide, per Box Office Mojo. Can Black Panther, whose titular character was introduced in that superhero team-up, match those numbers?
The Marvel track record at the box office is flawless thus far with all 17 titles opening at No. 1, and each sequel, except Avengers: Age of Ultron, outperforming its predecessor. Though Black Panther is the character's first solo adventure, his introduction in Civil War was praised by fans online. Writer/director Ryan Coogler is also a hot up-and-comer in Hollywood following Fruitvale Station and Creed, piquing the interest of film fans familiar with his name.
Culturally, it's difficult to understate how important a predominantly black mainstream superhero blockbuster is for audiences. We saw how positive word of mouth and quality reviews helped rocket last summer's Wonder Woman to record-breaking numbers. It's not hard to see how the same could happen for Black Panther if the movie connects. Opening over Presidents' Day weekend in February will also help boost numbers with strong Sunday totals.
Critical and fan reaction to all of the film's promotional material thus far has been universally positive and as the only tentpole blockbuster until March, there's little in the way of competition.
"Black Panther is going to pounce on the February marketplace with an intensity that could land the film in the top tier of all-time openers for the month," Paul Dergarabedian, senior media analyst at comScore, told Observer. "With over 1.1 million cumulative conversations on social media, awareness is off the charts and with an absolutely kick ass trailer how could any superhero fan not want to see this movie? Deadpool proved that February can indeed be a blockbuster month and Black Panther is poised to be the latest film to prove the point."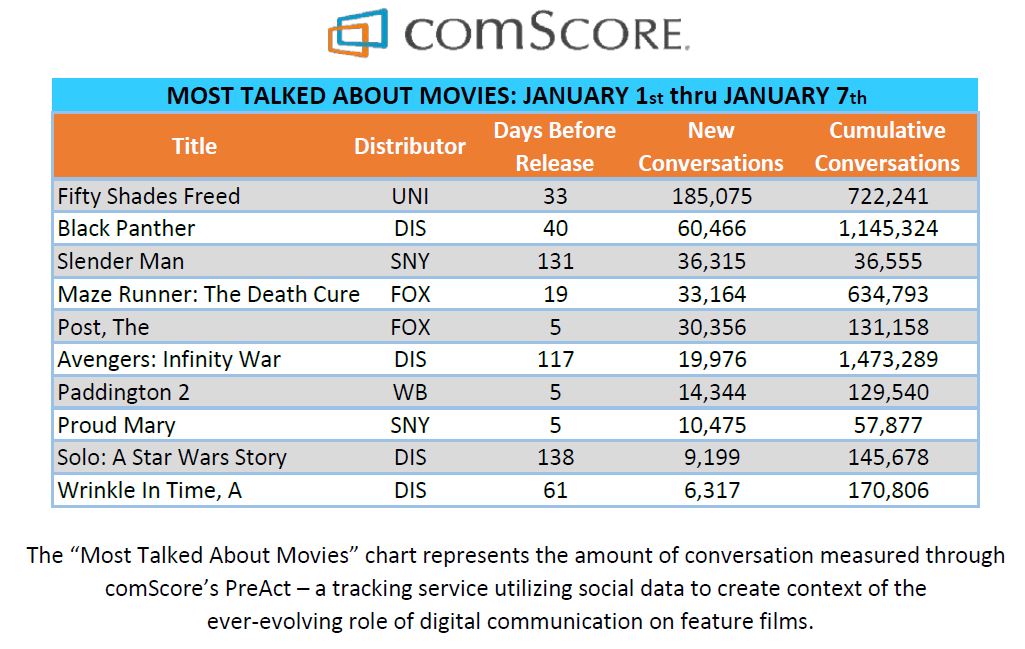 Deadpool set February records in 2016 with $132.4 million in its opening weekend.
However, not every Marvel movie is going to overachieve relative to expectations, and the studio is due for an underperformer. We've seen how little-known characters can have something of a ceiling at the box office as 2015's Ant-Man opened to "just" $57.2 million en route to "only" $519 million worldwide (still a win).
It's also unrealistic to expect Black Panther to approach quite the same lofty heights of Civil War.
The latter featured almost every single MCU character we've come to know over a decade, save a couple, in addition to introducing T'Challa and a new version of Spider-Man. Based on character intrigue and star power alone—the movie featured Scarlett Johansson and Robert Downey Jr. for crying out loud—Black Panther simply can't compete long-term. Per Deadline, current non-Disney estimates before tracking peg Black Panther for an $80 million to $85 million opening with a "possible shot" at $100 million-plus.
But that seems a bit too skittish for a highly-hyped Marvel release.
A more realistic prediction for Black Panther's opening weekend might be $100 million en route to roughly $275 million domestic. However, BoxOfficeGuru.com founder and editor Gitesh Pandya thinks that's a lowball estimate and he's built up a strong track record of highly accurate box office analysis.
"Ticket pre-sales for Black Panther have been on fire since going on sale this past Monday, more than five weeks before release," Pandya told us. "Fan anticipation has been red hot for some time now, but actual sales gives evidence that the box office heat is the real deal. I think it will break passed $100 million on opening weekend and become one of the largest debuts of all-time for the January-to-April corridor. It will be summer blockbuster numbers in February powered by broad appeal that will pull in a diverse audience."
The last five MCU films have all earned just a shade under 38 percent of their total gross domestically. Assuming the same trend holds true for Black Panther and that the film earns at least $100 million in its opening frame, we're looking at a worldwide total of around $725 million-plus. Deadpool earned $783 million worldwide with a hard R rating, so maybe we're still too low. Either way, it looks as if Black Panther is going to dominate the box office when it hits theaters on February 16.