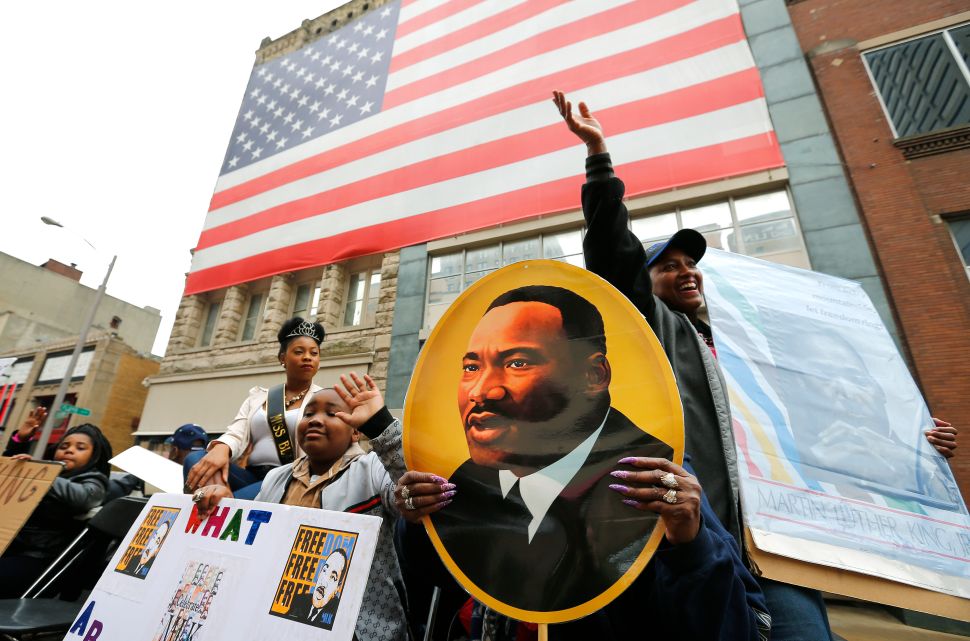 It has been more than 50 years since the passage of the Civil Rights Act, which marked the beginning of full-fledged racial equality between African and white Americans. While it's fair to say that we live in a much more equal world today than we did half a century ago, there are still areas where overcoming inequality remains an unfinished mission.
Last Thursday, the Economic Policy Institute (EPI) published an analysis of the current status of economic equality between black and white Americans. The EPI drew income data from its own library, Census Bureau's current population survey and the Federal Reserve Board and examined three indicators of economic wellness: median hourly wage, median household income and median family net worth.
As of 2016, the latest year of data publication, the average hourly wage for black workers is $14.92, 25 percent less than that of white workers.
It's an impressive improvement compared to 50 years ago.
In 1960, according to a Census data-based analysis by economist Jacob Vigdor, Northern-born black men made about 40 percent less than Northern-born white men. (Women didn't enter the workforce in large scale until the mid-1960s; industrial activities were concentrated in Northern states at the time.)
However, the wealth gap significantly widens when measured by median household income—and is even worse by median family net worth.
The EPI analysis shows that medium income for black households is 40 percent lower than that for white households. Median household net worth is just one-tenth of their white counterparts.
Valerie Wilson, an economist at EPI, wrote that difference in family net worth is difficult to overcome, because a great portion of a family's net worth often come from passage of wealth from previous generations, such as property ownership and other types of inheritance.
"All of these measures of racial economic inequality show that we are a long way from remedying the vestiges of racism and the centuries of federal, state and local policies that created these disparities," Wilson wrote.
This inequality can be deteriorated in times of economic downturn. Since the Great Recession, the gap in family net worth has grown wider, according to a 2016 study by Pew Research Center.
SaveSave
SaveSave
SaveSave