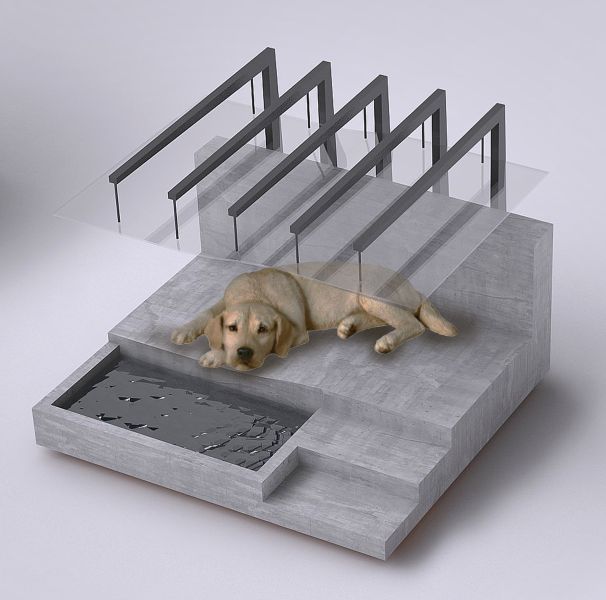 Being "in the doghouse" is usually a bad thing, since it's a convenient aphorism for the aftermath of a tiff when a domestic partner would rather see you curled up in an uninsulated shanty than anywhere near them. But thanks to a fundraising collaboration between the Florida-based Outdoor Arts Foundation and Blue Cross for Pets in the United Kingdom, dog houses are getting a serious style upgrade—so much so that sleeping in one may be more fun than trying to squeeze into a shared one-bedroom apartment.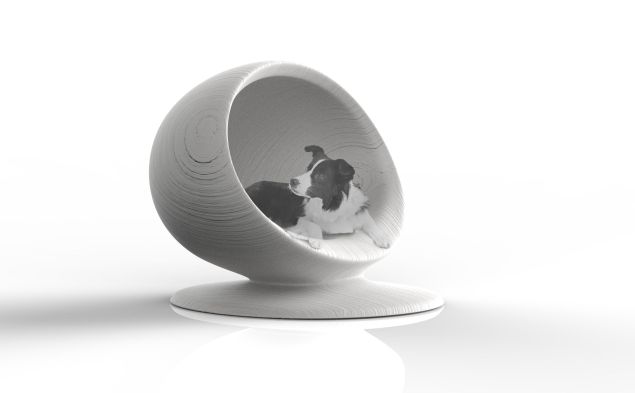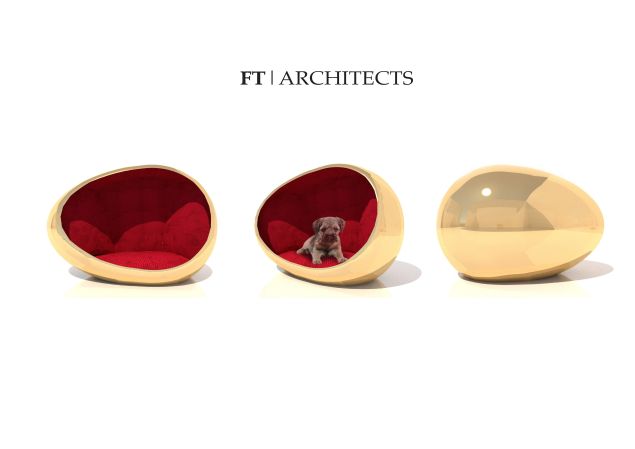 The initiative, BowWow Haus London, will feature 70 unique, custom-built kennels designed by architects and designers from across the globe, including submissions from major firms like Design Haus Liberty, Denizen Works and Zaha Hadid Architects. The final products will go on display in March at St. Pancras International rail station in central London, as well as various other sites around the city, before being auctioned off on April 26.
According to Jay Goulde, director of Outdoor Arts Foundation, a non-profit organization that partners with corporations and institutions to install public artworks in the Tampa Bay area, BowWow Haus London is the foundation's first international event. "I didn't expect it to go so global," he told Observer, noting that submissions have come in from numerous British architects as well as nearly 20 American firms, and others in Singapore, Venezuela and beyond. "London is one of the most vibrant cities for art and culture in the world, so for a pokey little arts organization based in St. Petersburg, Florida, this is a really amazing opportunity."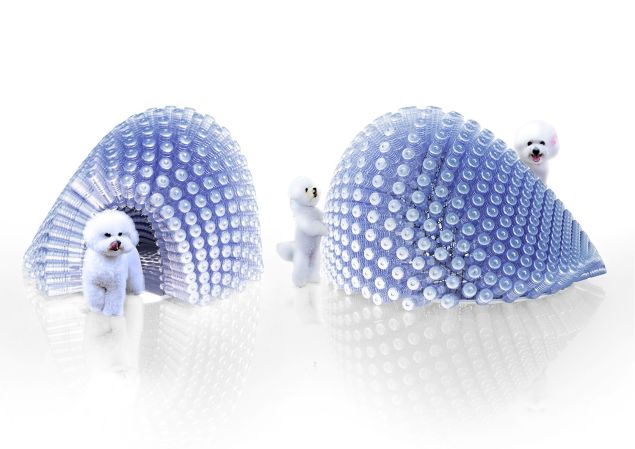 "We're delighted so many talented architects and designers have taken part and the range going on display will be very varied, from the chic and minimalist to kennels ablaze with color," Matt Cull, deputy director of fundraising at Blue Cross in the U.K. said. "We are already seeing illustrations and mock-ups of some of the kennels and are very excited about them coming to life and appearing in London."
Undoubtedly even the most finicky of pups will be able to find a house to their liking. Designs range from palatial, like the turreted Kremlin-inspired "BowWow Basil" by the London architecture firm Russian for Fish, to a Mies van der Rohe-esque streamlined glass, cement, and steel number by designer Rosa Gamarra, who creates residential homes by day for the New York-based design group GRADE.
"I thought this was a great opportunity to combine my two passions: architecture and dogs," Gamarra told Observer. She volunteers at her local pet shelter most Saturdays and she has experience building pet pads already, having built a house for both a friend's dog and her bunny. Her Chihuahua-mix, Yogi, inspired her most recent design and is featured in the mock-ups she submitted to the BowWow Haus
The project—the title of which is a pithy play on Bauhaus, one of the most influential schools of art and design in the early twentieth century—has had a rather slow start. It was 15 years ago when Goulde organized the first BowWow Haus, a one-off exhibition of 40 dog houses produced in conjunction with the locale chapter of the humane society in Tampa in 2003. Although only a local event, it attracted the attention of the U.K.-based Daily Mail newspaper, which sent one of its photographers, Drew Gardner, to capture the installations for a feature story. Gardner told Goulde BowWow Haus would be a hit in Britain.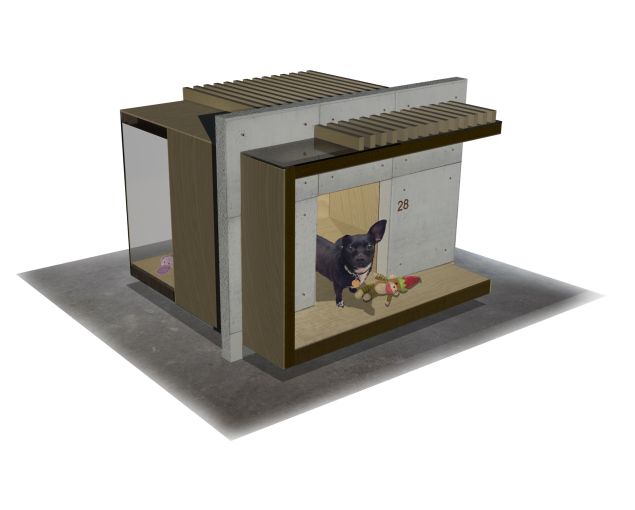 "It sounded like a nice idea, but I had a lot of other things going on at the time," Goulde said, noting that his foundation is small operation, comprised of just him and a few board members and volunteers. "I had to put it on the back-burner." It wasn't until 2013 that he circled back to the idea when he found himself in England—for Gardner's wedding, no less, as the two had become fast friends during the original BowWow Haus photo shoot. From there, Goulde began casting a line out to U.K. organizations to see if there was any interest and it wasn't long before Blue Cross for Pets bit.
"We help thousands of pets—from hamsters up to horses—every year, and we are delighted that this exciting project will also help the many pets needing our help," said Cull. All proceeds from the BowWow Haus London auction will be split between Blue Cross, which has earmarked their share for a revamp of their Hertfordshire pet rehoming center, and Outdoor Art Foundation.
Margaret Carrigan is a freelance writer and editor. Read her full bio here.