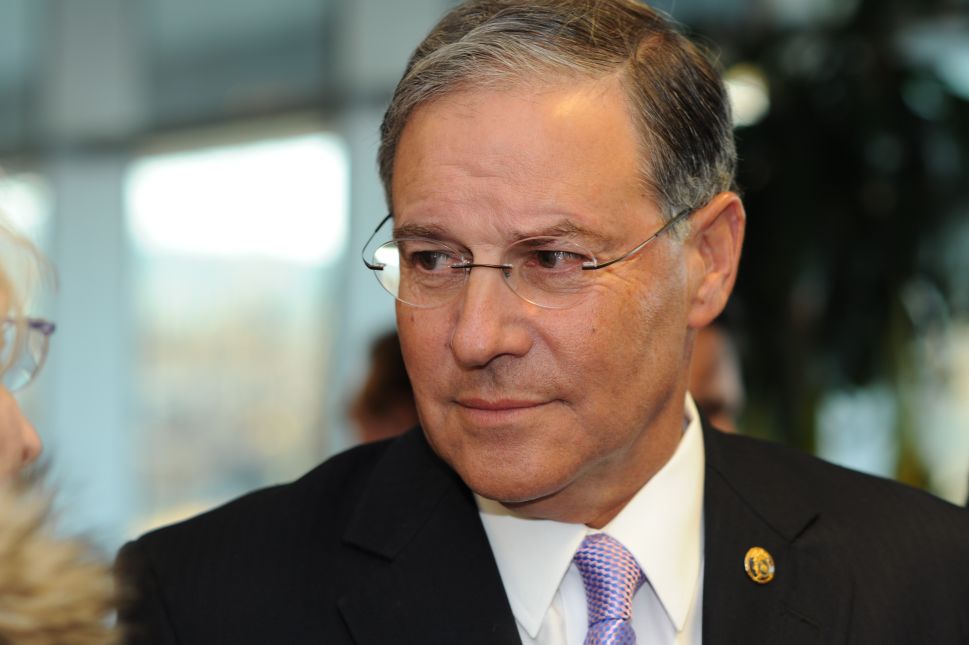 With former Gov. Chris Christie gone and Republicans holding slimmer minorities in the state legislature, Assembly Minority Leader Jon Bramnick tried Thursday to rebrand the New Jersey GOP.
"We're the Republican Party, but we're not crazy," Bramnick said. "We are not crazy or extreme. We're reasonable."
Bramnick (R-Union) was at times more critical of his own party's president than the newly sworn-in Democratic governor during a news conference inside the state house with other Assembly Republican leaders. He went out of his way to denounce Trump's tweets and divisive rhetoric but passed on opportunities to attack Gov. Phil Murphy or his $175,000 public salary.
"I am not going to engage during the next two years in partisanship or partisan politics just for the sake of partisan politics," Bramnick said. "I also am not going to be painted with a brush, a Republican brush, based on the tweets or some of the conduct that's coming out of the White House."
The rebranding effort comes after New Jersey Democrats trounced Republicans in the November election, winning the governor's office by double-digits and improving their majorities in the Assembly and Senate. Murphy and Democrats largely benefitted from Christie and Trump's deep unpopularity in the state.
Assembly Democrats picked up two seats to increase their advantage to 54-26, while Senate Democrats had a net gain of one seat to get a 25-15 majority.
And with Christie gone, Republicans no longer have the leverage that comes with a veto pen. Asked how Republicans can remain relevant, Bramnick said they'd wait for Democrats to "make mistakes" and anger residents by raising taxes.
In the meantime, Bramnick, Assemblyman Anthony Bucco (R-Morris) and Assemblywoman Nancy Munoz (R-Union) offered to work with Democrats on major policy issues. They also promoted GOP priorities like expanding shared services, scaling back sick leave payouts for public workers and re-instituting a two percent cap on police and fire salary hikes won in arbitration.
"There will be more that unites us than divides us," Bucco said. "We are all interested in protecting the environment. We are all looking to have a better education for the students of New Jersey. I am sure we all oppose discrimination."
"Come to us. Work with us. Let's do this and let's do this for the taxpayers," Munoz said. "[Democrats] can listen to us and we will listen to them to work together to do what we can for the taxpayers of the state of New Jersey."
Bramnick said he's going on a "Rally the Reasonable" tour to show the state what the New Jersey GOP is all about. He said it's a "kinder and gentler Republican Party" than "what's coming out of the White House."
He was kind and gentle with Murphy, calling him a "sincere, true progressive" who "cares about people."
Asked to weigh in on Murphy, a multimillionaire ex-Goldman Sachs executive, taking the full $175,000 governor's salary, Bramnick said: "That's fine."
"He probably gives a lot of money away to charity," he added.