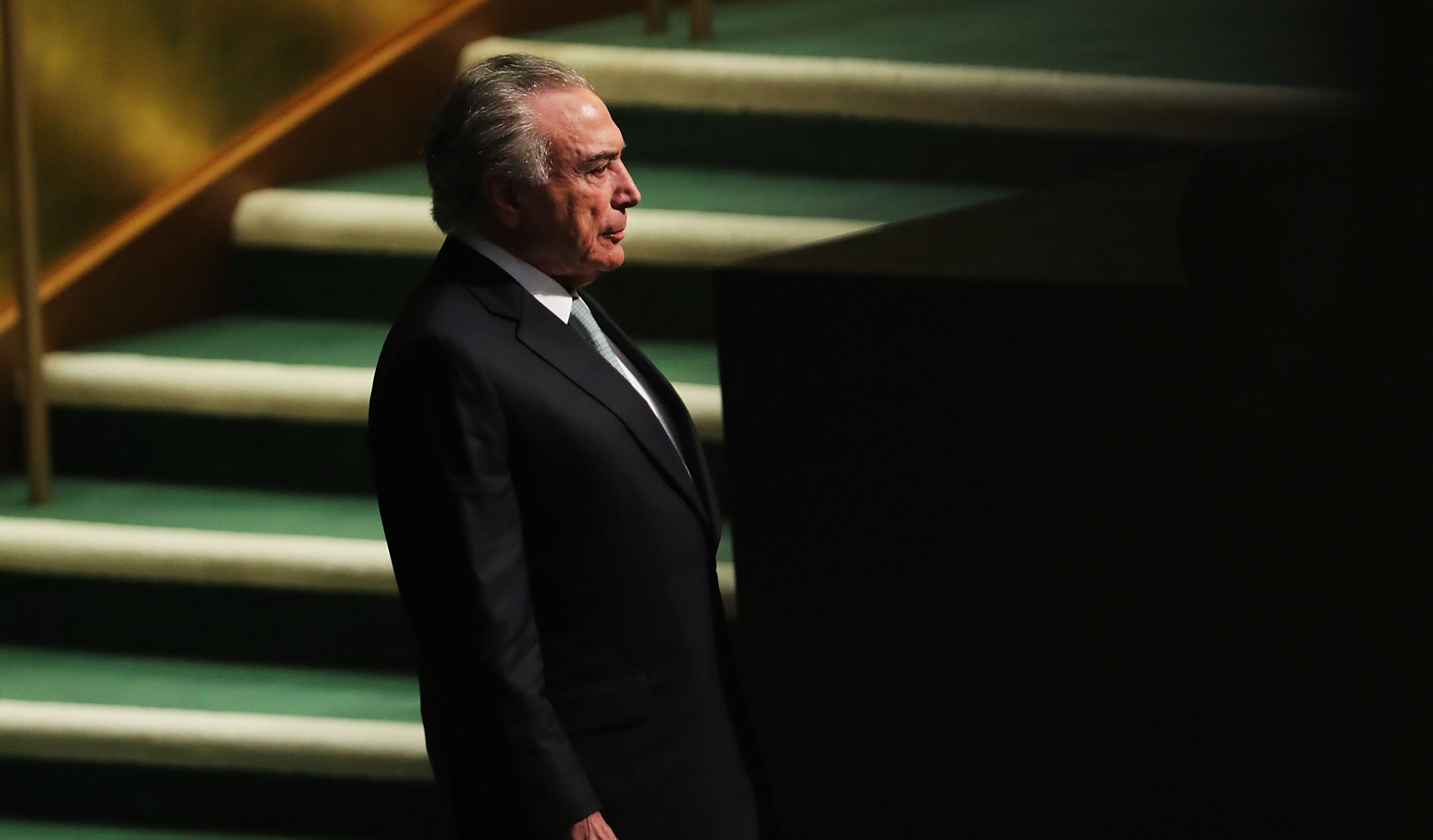 Brazil has joined France in the unapologetic, state-supported pursuit of online censorship, citing that an onslaught of fake news is disrupting its impending elections. Brazil's Federal Police announced its plan in a tweet to "combat false news during the election process" by means of a "specially formed group" for the upcoming 2018 primaries, adding that "the measures are intended to identify and punish the authors of 'fake news' for or against candidates."
The proposed group of government officials who will be responsible for filtering online political content the way they see fit, even though there is no legislation currently in place to warrant censorship to such an extremity, will be comprised of high-ranking judiciary officials, including conservative Supreme Court Judge Gilmar Mendes, who is notorious for halting the impeachment of President Michel Temer after he was charged with illegal campaign funding.
One of Brazil's top police officials, Federal Police Director of Investigation and Organized Crime Eugênio Ricas, told Brazilian news site RF that the delegated task force is already mobilized and that their goal is "not the creation of a new law" but "to establish a protocol of action during the elections to combat fake news."
When pressed on what legislation is currently in place to reprimand purveyors of fake news, Ricas issued a grave warning—if current law fails, they will enact the Law of National Security, an archaic piece of legislation instated by Brazil's military state in 1983 that makes it a felony to "spread rumors that cause panic." Although Ricas admits that "Brazil needs to modernize its legislation," censorship laws from a past dictatorship do not perturb him. "If this does not happen it is our obligation to work with the legal framework we have," he said.
Last week, French President Emmanuel Macron came forward with his own solution to combat fake news: outlawing it altogether. Macron announced his plan to create media trustworthiness by introducing new legislation that would block sites charged with misinformation, require social media platforms to specify who finances paid posts, and introduce spending caps. "Thousands of propaganda accounts on social networks are spreading all over the world, in all languages, lies invented to tarnish political officials, personalities, public figures, journalists," he said. "If we want to protect liberal democracies, we must have strong legislation."
While attempting to eradicate the spread of misinformation, a noble cause in theory, two powerful governments have presented another problem in of itself: widespread, oppressive censorship. A finite solution is nearly impossible to achieve, given the internet's uncanny ability to facilitate freedom of speech, truth, lies, and control all at once, depending on who's using it.
Francesca Friday is a New York City-based National Politics, Health and Lifestyle contributor for Observer.