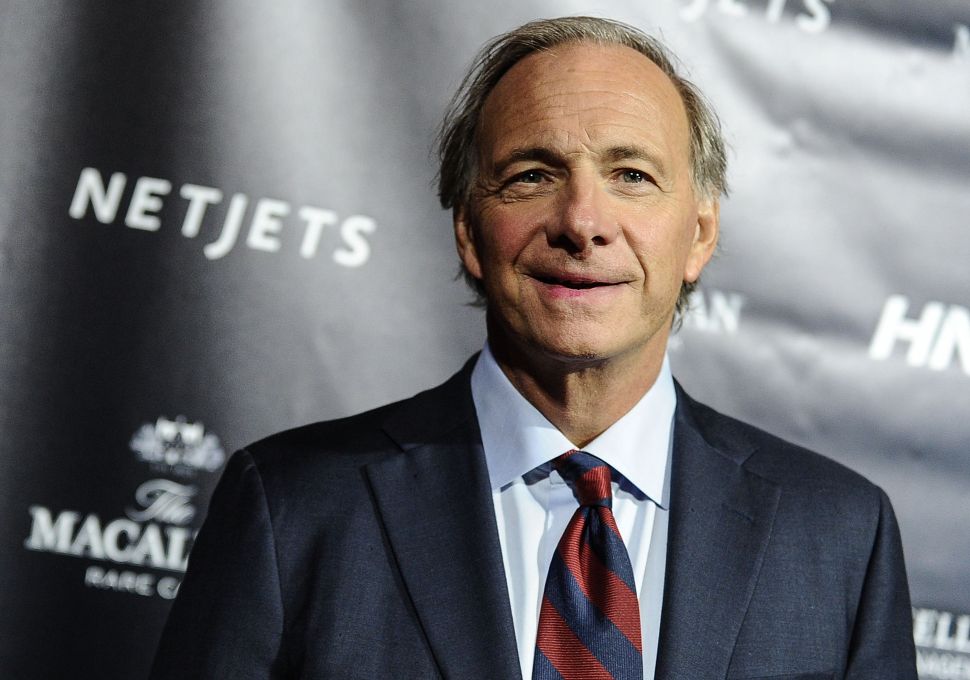 Ray Dalio, founder of asset management firm Bridgewater Associates, is perceived as one of the greatest minds in business today. He is an active contributor to his social media pages across Twitter, Facebook and LinkedIn, talking about his book, thoughts on the world's pressing issues and philosophical observations of human behaviors.
Now, his social media presence is complete with the latest addition—Instagram.
"It's been great having conversations with you all here, so I thought I'd also start sharing on Instagram too. See you there if that's where you hang out," he posted on LinkedIn this week.
Perhaps not many photos will be expected. Named "principles," the Instagram page appears to be a promotional channel for Dalio's autobiography Principles: Life and Work published in September last year.
Instagram will be most complementary to LinkedIn, for the two platform's vastly different audiences. According to social media analytics firm SproutSocial, 59 percent of Instagram users are under the age of 35. (A 2015 study by Pennsylvania State University said 90 percent of Instagram users were under 35.) In contrast, 77 percent of LinkedIn users are 30 or older (20 percent are over the age of 65), according to SproutSocial.
Dalio's Instagram account seems to have been set up in late December but wasn't seriously managed until this week, when an image of a book review quote by rapper Diddy was posted on Wednesday.
Yes, Diddy is a friend of Dalio's, one that comes "from different worlds but it's all the same."
The account currently has 655 followers and 15 posts, with sporadic comments and likes here and there. The IG account also follows 24 people, many of whom are Dalio's celebrity friends, including Bill Gates (and his foundation page), Sheryl Sandberg, Michael Bloomberg and Richard Branson.
By any measure, Principle is already a bestseller. The book has been on Amazon's top 20 most sold and most read books list for 17 weeks.